Three Great Places to View Wildlife on Horseback
Interested in seeing wildlife on your next horse ride? Here are three great places to spot some of the world's most colorful wlidlife on horseback.
One of the benefits of traveling on horseback is that you can unobtrusively move through nature. Animals often are not as afraid of you on horseback as they would be if you were in an ATV, jeep or even on foot. You can also get to destinations where vehicles can't take you.
I've had a lot of personal experience with wildlife viewing on horseback. It's been a mix of the treacherous and the serene, including the near death experience of getting charged by a bull elephant in Africa and the peaceful, awe-inspiring observations of bald eagles in Alaska. I've ridden by cute howler monkies and colorful red-eyed tree frogs in Costa Rica, observed wild horses in Hawaii and Wyoming, watched the Sinai Rosefinch––Jordan's national bird–– in the Wadi Rum and more. Seeing these animals was amazing and made me truly value traveling to do it, as it's certainly not the same as seeing them in your local zoo.
If safely seeing wildlife and getting into nature excites you, there are many, many great places to saddle up. Here are a few of my top picks for wildlife viewing on horseback.
#1 Costa Rica
I was blown away by the multitude and variety of wildlife in Costa Rica. Sloths, howler monkies, frogs, Scarlet Macaws, crocodiles and iguanas are just some of the animals I encountered on my travels. Many of these sightings, including the crocs, were on horseback! Costa Rica is one of the most biodiverse countries in the world. You can saddle up for a horseback riding tour of beaches, rainforests, cloud forests, ride to hot springs, through farmland and in fun local festivals.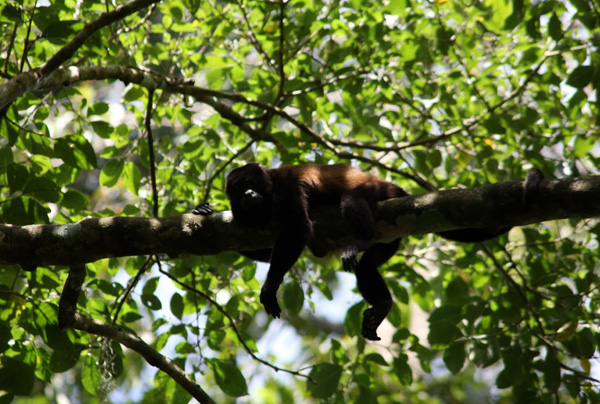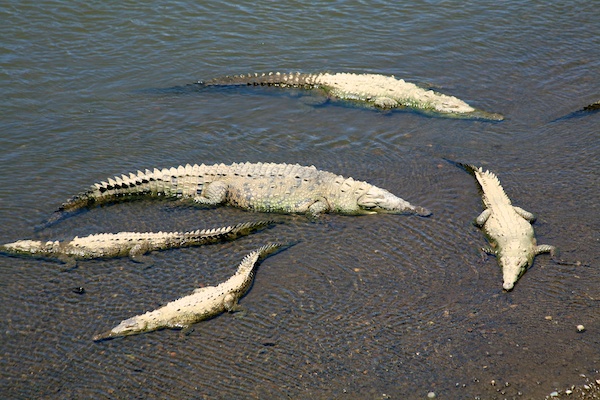 #2 Alaska
The big state of Alaska is a great place to view a variety of wildlife from the saddle. You can get much further into nature much faster on horseback and reach destinations that most people never venture on their Alaska vacation. During my stay, I was able to view bears, bald eagles, moose, artic tern and more.
I focused on the Kenai Peninsula, in which every Alaskan wildlife habitat type except Arctic tundra is represented. Riding through the remote Chugach National Forest and around Seward, I rode on beaches, through forests, to high vistas and glacial fed lakes. The scenery was beautiful, dramatic and with lots of animals scurrying about.
For your own information, many Alaska riding guides travel with dogs and guns–– both for protection from potentially dangerous wildlife. Bears.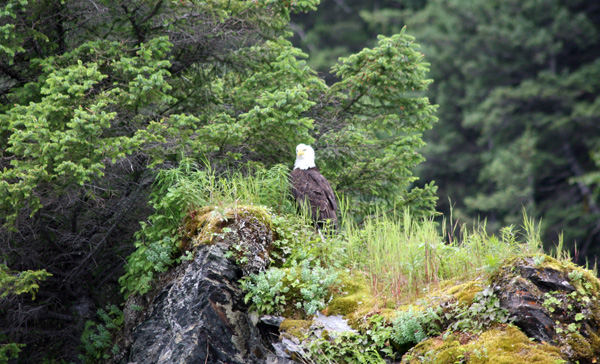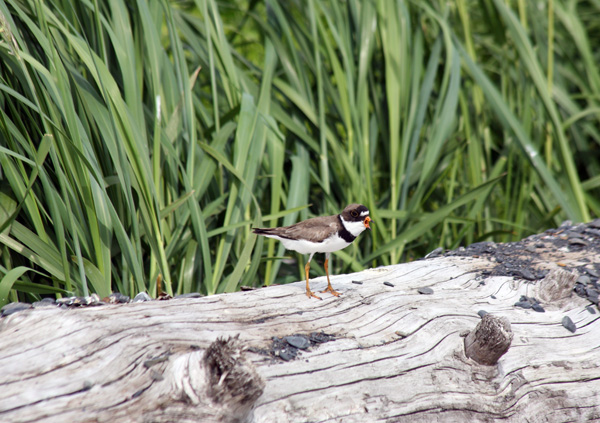 #3 Botswana
This might be the motherload of wildlife viewing on horseback. From private game reserves to vast, untamed wilderness areas, there are a variety of diverse areas to ride and see wildlife galore. From salt pans to savannahs to deltas, this beautiful country has great unfenced areas where nature truly rules.
You may spot elephants, giraffes, leopards, cheetahs, zebras, hippopotamuses, rhinoceroses, African buffalo, hyenas and more. Depending on the seasons, you can sometimes see different animals. For instance, going to the Makgadikgadi Pans during the migration and you'll see and perhaps ride with wildebeest and zebras.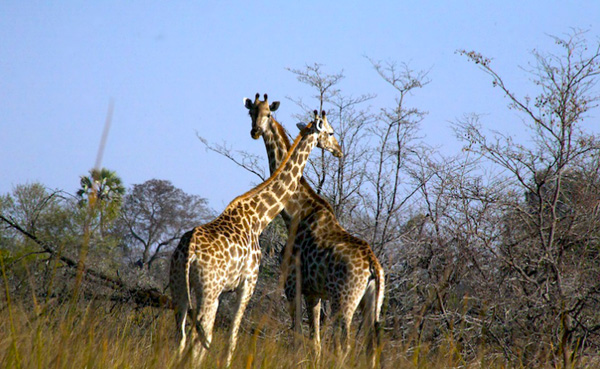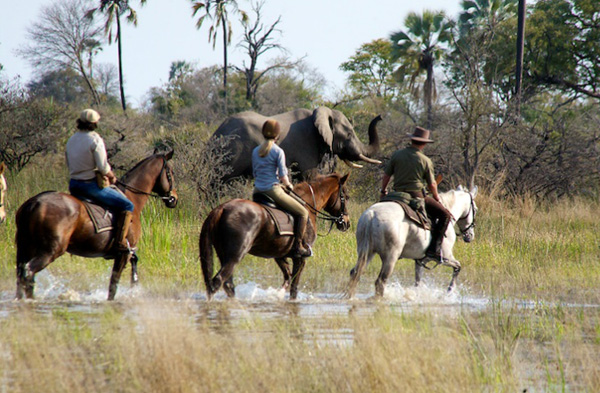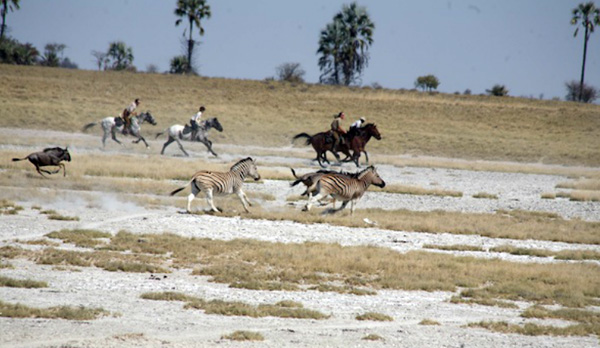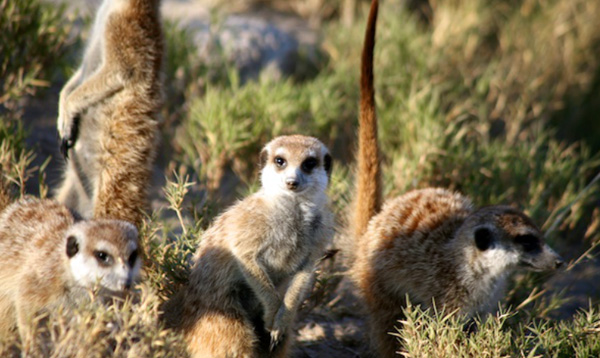 How you can go: We've ridden in all of these places and you can as well. Check out EquitrekkingTravel.com for trip ideas and the Equitrekking Vacation Guide and contact us for more information.
For widlife viewing in Alaska, saddle up with Bree Bardarson of Bardy's Trail Rides. In Costa Rica and Botswana, there are a variety of riding tours and horse safaris through EquitrekkingTravel.com.
Remember to leave no trace on your travels and listen to your local guide, who hopefully has good experience in riding out and riding in the wild.