Where to Ride: Droolworthy Riding Vacations
Let's face it. There are lots of great places to horseback ride around the world and we had a hard time picking just a few to steer you towards. So this year, we're working to inspire you with bucket list destinations and fabulous photos so you can dream, plan and learn more about where you might want to ride. From the wilds of Wyoming to the lava fields of Iceland, check out photos from amazing places to ride in the new year.
#1 The Hideout Lodge & Guest Ranch, Wyoming - USA
Pack your bags and head West to ride with The Hideout Lodge & Guest Ranch, a popular pick for solo female travelers, as well as families. We know they hire great wranglers at The Hideout, as the lovely Anna LoPinto worked there for a while and shared her story. This close to 650,000 acre working cattle guest ranch is located Shell, WY just east of Cody and Yellowstone National Park.
Travelers get dramatic photographs at this ranch and do not ride nose-to-tail. There's much room to wander and much big sky to enjoy in this part of Wyoming. Travelers also enjoy working cattle, archery, hiking, biking, fly-fishing, trapshooting, and scenic 4x4 vehicle tours. If you've never ridden horses in Wyoming, it's a must and this ranch is a great pick.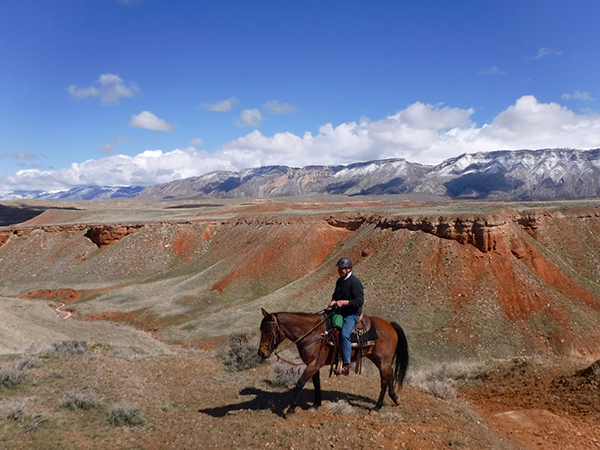 #2 Íslandshestar, Iceland
Riding Icelandic horses in Iceland, the land of fire and ice, is a once in a lifetime experience that we at Equitrekking have been able to enjoy a few times for you! We've got to test out the trips... right!?!?! Icelandic horses are not intimadating at all and are super fun to ride with their smooth gaits and thick manes. The landscapes in Icleand are also just magical. You'll tolt across lava fields, to waterfalls, by glaciers and may even get to herd horses on a traditional horse drive. We like Íslandshestar, too, because they offer such diverse trips year-round. Whether you want to view the Northern Lights on horseback or take the traditional Golden Circle tour, they have great choices for equestrian vacations in Iceland.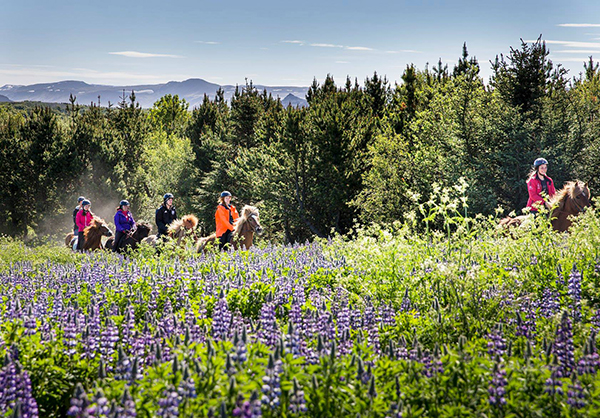 Riding by flowers in Iceland with Íslandshestar.
#3 Safaris Unlimited, Kenya
Safaris Unlimited is the oldest and most experienced horse riding outfitter in Africa. With over 50 years of guiding safaris in big game country. Each safari is personally guided by Gordie Church, the owner of the company. Gordie's father, Tony, pioneered riding safaris in Africa.Safaris Unlimited specializes in traditional mobile safaris under luxury mobile canvas tents each with its own toilet and shower. Private camps are positioned in the most beautiful areas usually under a canopy of trees or overlooking a stream. Game drives, night drives, sundowners, wildbeest migrations and more wild animals that anywhere in Africa.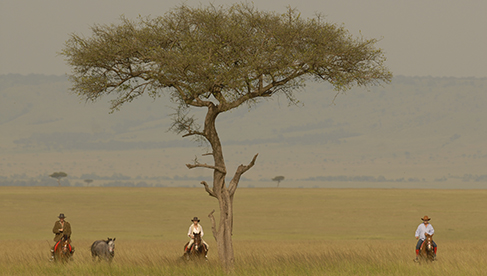 Safaris Unlimited, Kenya
#4 Mountain Top Resort, Vermont - USA
Mountain Top Resort is just a short drive from Killington, is Vermont's only resort with a full service equestrian program. While offering accommodations and activities all 4 seasons of the year, the equestrian programs are available in summer months - June through October. Year-round, guests have access to a full service spa & salon, hot tub, fitness room and sauna. Mountain Top Resort guests can also enjoy creative cuisine in the Mountain Top Restaurant & Tavern. In summer months outdoor terrace seating takes full advantage of the spectacular view.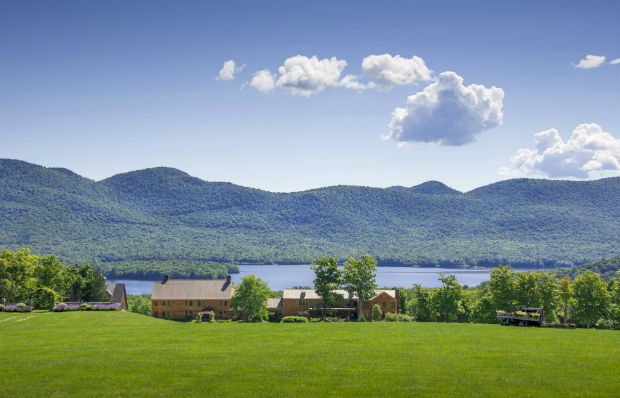 Mountain Top Resort, Vermont
#5 Killarney Riding Stables, Ireland
Renowned for its beauty, famed for the splendor of its scenery, Killarney is one of the world's best loved tourist spots and a great destination for an Ireland horseback riding vacation. The Killarney Ring of Kerry Trail Riding Vacation involves 6 nights accommodation and 5 days horse riding. It consists of exploring Kerry's highlands, crossing Ireland's highest mountain range, the awesome MacGillycuddy Reeks. The Trail Ride Package includes accommodation in Killarney, Glenbeigh and Waterville. This Ireland riding vacation is led at all times by an experienced guide(s) and Killarney Stables takes special care of nervous riders.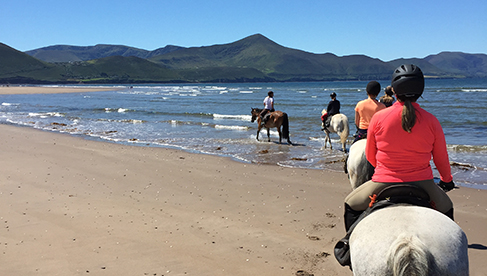 Ring of Kerry Tour, Ireland
There are lots of other fabulous chocies for saddling up around the world. Check out more on TopRidingVacations.com, EquitrekkingTravel.com, Top20Ranches.com and in the Equitrekking Vacation Guide and enjoy.