The Brooke- Improving the Lives of Working Horses, Donkeys and Mules
Helping equines and people in some of the world's poorest communities.
by Jocelyn Pierce
Are you concerned about the quality of the horses that you may use for trekking around the world? Have you ever traveled internationally and been disappointed by the condition of the horses? Read on to learn about an international animal welfare organization that's helping equines in some of the world's poorest communities—The Brooke.

The Brooke Hospital for Animals is a London based organization committed to improving the lives of working horses, donkeys, and mules in developing countries. Oftentimes these equids are overburdened, underfed, suffer from diseases and injuries, and have low social status. Through veterinary care and welfare improvement programs, the Brooke is able to instill a long-term positive impact for the animals, the people who depend on them, and the community as a whole.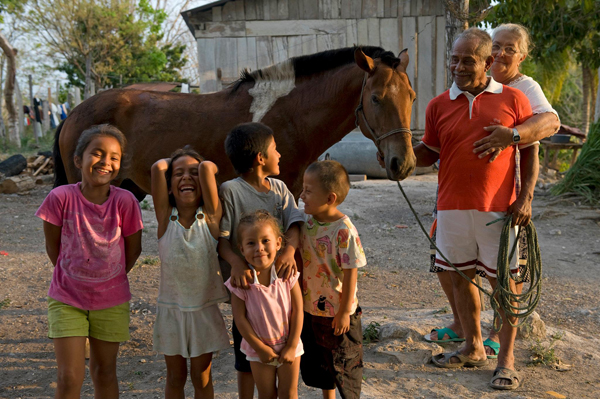 Caramelo owned by Don Manuel in Guatemala. Photo credit The Brooke.
The Brooke's Mission
Raju, a hard-working horse living in northern India, pulls heavy cartloads of bricks every day, playing an essential role in supporting 18-year-old Nasheema and her family. When Raju was injured, Nasheema felt she had no choice but to continue to work him. Limping and often making up to 13 trips pulling an estimated 4,000 bricks daily, Raju needed help. The Brooke veterinary team was there for support. They treated the wound, administered a tetanus shot and asked Nasheema to allow the horse to rest for two days.

According to the Brooke, there are over 100 million working horses, donkeys, and mules in developing countries just like Raju that are vital to the livelihoods of an estimated 600 million people. Working equines in developing countries are an essential part of many people's daily lives and perform a multitude of tasks which include carrying heavy loads, pulling carts, assisting in agriculture, carrying owners and/or tourists, and partaking in ceremonies.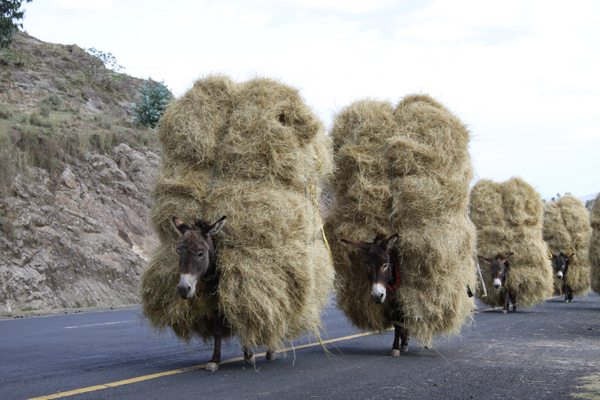 The Brooke provides treatment, training and programs operating across Africa, Asia and Latin America.
So far, the Brooke is on track to accomplish their goal of reaching two million working equines by 2016. The organization has been steadily expanding. Between 2010 and 2012, they increased the number of equines they reach by 24%. Currently, the Brooke works in ten developing countries around the globe, which include Afghanistan, Egypt, Ethiopia, Guatemala, India, Jordan, Kenya, Nepal, Pakistan and Senegal, and in 2012, started a pilot program in Nicaragua.

The Brooke recognizes that the hardships inflicted on the working horses of the developing world are not intentional, but that poverty stricken owners don't always have the means or knowledge to properly care for their animals that share so much of their workload. Often traditional methods believed to be beneficial are actually hurting the animals, such as "nose-slitting," cutting the nostrils in belief that it will help the animal breathe easier.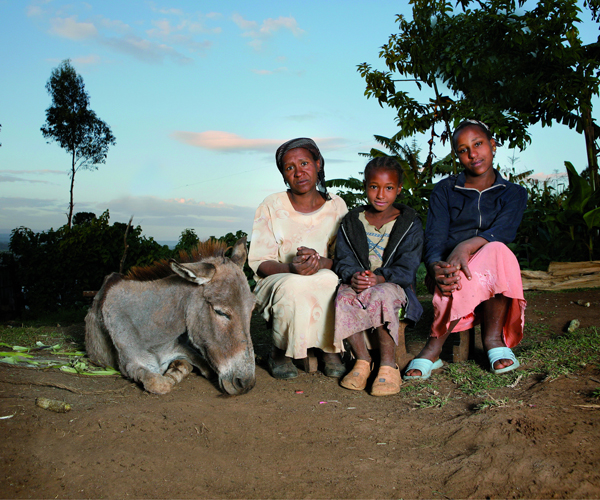 Men, women and children around the world still do depend on working horses, donkeys and mules for their survival.
The Brooke offers veterinary services, providing free treatment in both their clinics and mobile teams. They implement programs that give support and training to owners, communities, and service providers–– think local vets, feed vendors, farriers, and suppliers–– to achieve lasting welfare for these hard working animals. To be sure they are providing the best and most efficient treatment and can accurately measure their reach, they research, collect data, and publish studies on the effects of their work. The Brooke also establishes relationships with local, national and international institutions and governing bodies to promote equine welfare friendly programs and policies.
Learn about what The Brooke is doing in Ethiopia, which has the third largest equine population in the world, in this video.
The Brooke's purpose is not to change belief systems or core values of the society's way of life, but rather to initiate sustainable changes that will create happy, healthy working horses, donkeys and mules that are better able to support the livelihoods of local people. Nasheema is thankful for what the Brooke did for Raju.

"Horses are our only support - if anything happens to them, we will be ruined," said Nasheema. "I am so thankful to the Brooke for helping me take care of my horses, so that they can help take care of our lives."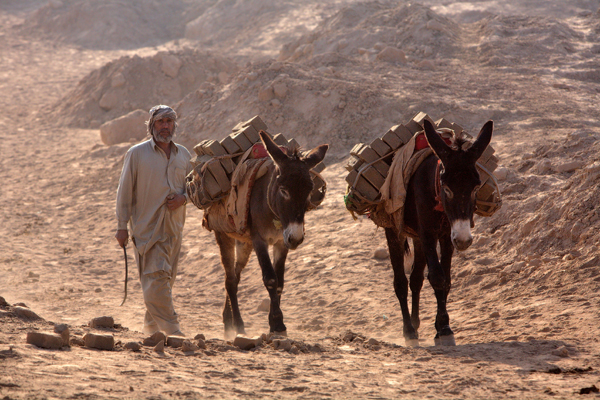 The first Brooke hospital was founded in Egypt in 1934.
The History of The Brooke

The Brooke has a long history of helping working equines in the developing world. The Brooke was founded by Dorothy Brooke, who upon arriving in Cairo in 1930 with her husband, a British cavalry officer, discovered England's horses from The First World War had been sold instead of being returned home to England. They were emaciated, broken down, and were not revered as the gallant war heroes that they were.

Dorothy wrote in her journal, "to see one suffering or starving horse gives all horse lovers a pain in the heart. Imagine being faced, day after day, with rows of such animals, each one more pitiful than the last."

Appalled, she wrote a letter to the Morning Post in 1931 pleading for donations and help. The public responded, and generously. From donations alone, she was able to purchase and rehabilitate 5,000 horses. By 1934, the "Old War Horse Memorial Hospital" was established in Cairo and is still actively used by the Brooke today. As Dorothy was tracking down and rescuing the war horses, she recognized the local horses and donkeys were also in dire need of help. In her mind she was already forming another fund to help relieve the suffering of the native animals. Dorothy Brooke continued to campaign for equine welfare throughout her life and her legacy lives on through the Brooke today.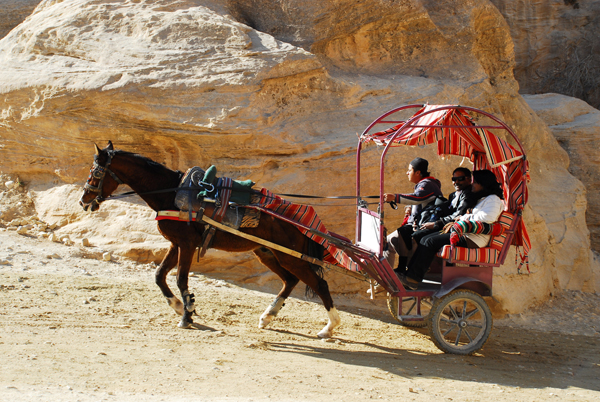 The Brooke's network includes Egypt, Brooke India, Brooke Pakistan and our branches in Ethiopia and Jordan, as well as Brooke Netherlands and American Friends of the Brooke.

Getting Involved with The Brooke in the USA

The Brooke's sister organization, the American Friends of the Brooke, is based in "the horse capital of the world," Lexington, Kentucky. This makes it even easier for Americans to donate to and spread the word about the Brooke.

Equitrekkers will be interested to note the Brooke puts on a horse challenge charity ride, which includes riding through beautiful landscapes, experiencing local culture, and will often culminate with a visit to see and learn about the Brooke's work in a local area. The next ride will be in 2014, and while a location has not yet been named, you can register on the website to be one of the first informed as details become available.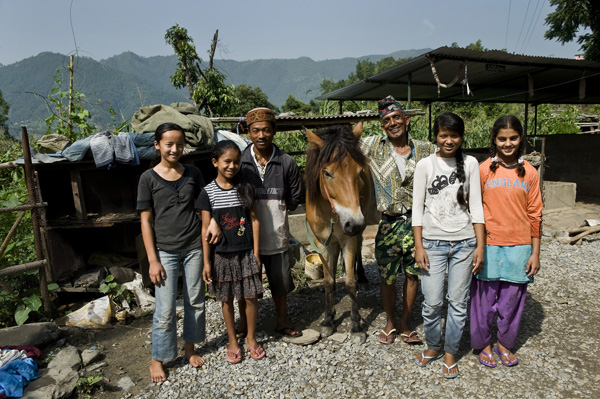 In Nepal, it's estimated that 100,000 working horses and donkeys help the livelihoods of around one million people.
On a more local scale, consider organizing a fundraiser or charity event on your own. This could be anything from a 5k to a bake sale. The Brooke deserves and needs support from the horse community.

For more information on the Brooke and fundraising opportunities, visit www.TheBrooke.org or, to make a tax deductible donation go to www.TheBrookeUSA.org.

About the Author: Jocelyn Pierce is an avid equestrian and lover of travel and photography. Her passion for adventure has led her on numerous excursions throughout North America and Europe. When she's not riding and competing her homebred mare, she enjoys hiking, camping, and snapping photographs.