Ten Ranch Vacations for Cowgirls
Gather up your female friends and family for these ladies-only ranch getaways.
By Karen Braschayko
Whether lifelong best friends, sisters or recently bonded coworkers, sharing a love of horses and a desire to retreat in nature is fertile ground for a great cowgirl getaway. These vacations are a chance to take a break from a woman's heap of ever-pressing responsibilities and enjoy a rejuvenating adventure. Some ranches offer women-centered specialty weeks while others allow guests to customize their own packages, but all are designed to nurture the cowgirl spirit.
From driving cattle to yoga practice to intellectual discussions, choose from the many types of cowgirl retreats offered in Mexico, Virginia, Vermont and across the mountains of the West. Find the cowgirl getaway that's right for you.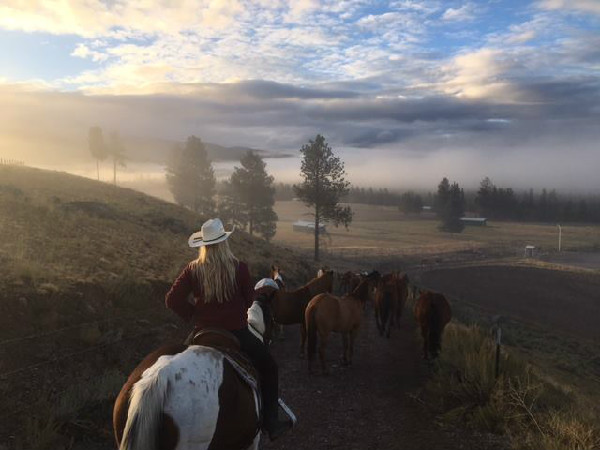 Refresh your cowgirl spirit with a getaway. Photo courtesy the Resort at Paws Up.
1. Sylvan Dale Guest Ranch
Loveland, Colorado
For two weeks this year, June 4-9 and October 5-10, Sylvan Dale Guest Ranch goes cowgirl-only with unplugged relaxation in mind. The ranch caters to all levels of riding ability, and guests can take advantage of personalized instruction from the wranglers. Team penning, pack trips, adventure trails and a High Stakes Poker ride are available for those who want a challenge, while yoga sessions, massage options, fly fishing and hikes through the Rocky Mountain foothills await those who seek a quieter experience. The ranch raises Quarter Horses for guests to bond with during their stay.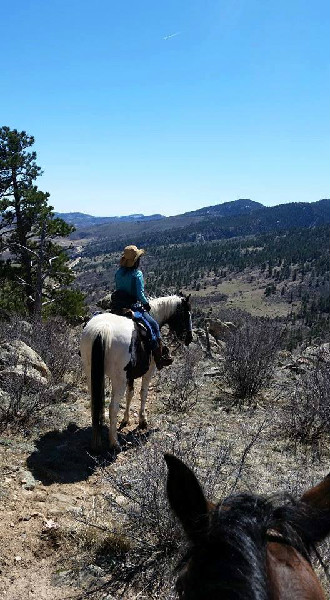 Adventure rides through the Rocky Mountains await the bold at Sylvan Dale. Photo courtesty Sylvan Dale Guest Ranch.
2. Rancho Los Baños
Sonora, Mexico
Rancho Los Baños has a "Cowgirls Special" in March and April, welcoming groups of two or more cowgirls at a discounted rate. Combining traditional guest ranch activities with adventure travel, this working cattle ranch also offers kayaking, fishing, canyoneering, hiking, wildlife spotting and Jeep ecotours. Enjoy backcountry riding down canyons and up to the high sierra, through ravines, hills and mesas. The 30,000 acres of private wilderness provide a unique vacation environment just over the Arizona border.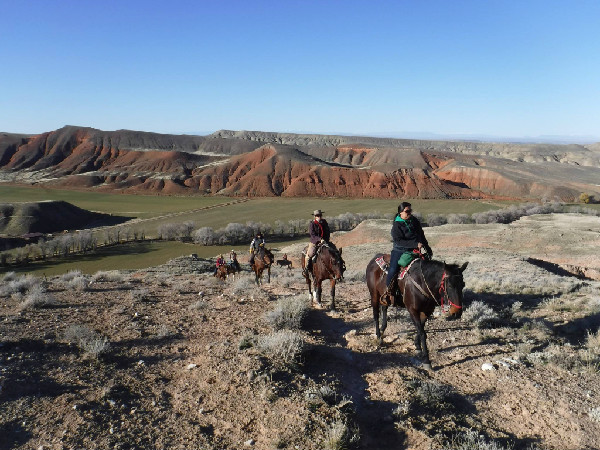 Trail rides are certainly scenic at the Hideout. Photo courtesy The Hideout Lodge and Guest Ranch.
3. The Hideout Lodge & Guest Ranch
Shell, Wyoming
The Hideout welcomes groups of girlfriends and family members to call and customize their own getaway with the several cowgirls on staff. Options include cattle work, scenic trail rides, trapshooting, fly fishing, archery, canoeing, rodeo and 4X4 mountain tours, followed by cocktails and fine dining. The ranch caters to all levels of horsemanship. Along with Quarter Horses and Paints, the ranch has added Mustangs to the horses available for guest rides.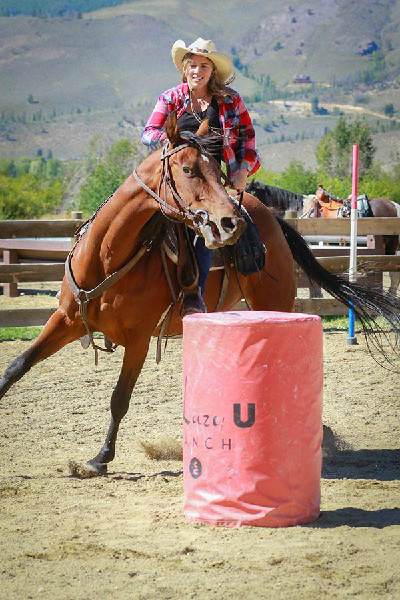 Cowgirls can improve their skills during retreats at C Lazy U. Photo courtesy C Lazy U Ranch.
4. C Lazy U Ranch
Granby, Colorado
Clinician Julie Goodnight joins horse trainer Barbra Schulte to lead the "Women's Riding & Wholeness Retreat" April 27-May 1. The five days of riding lessons and workshops center on fostering confidence, personal growth and moving toward a healthier life. Guided trail rides through the Rocky Mountain setting are part of this retreat designed to rejuvenate while building riding skills.
Julie Goodnight returns to guide "Women's Riding & Yoga Retreat" Oct. 13-16. Yoga sessions with a professional instructor are designed for all levels of yoga practice and to address both the special challenges of horseback riding and how to apply yoga to riding. Paired with a horsemanship mini-clinic each day, the workshop is focused on self-empowerment and overall wellness. Participants are welcome to bring their own horse or partner with a ranch horse. There is also time for trail rides, spa treatments and just sitting in the hot tub.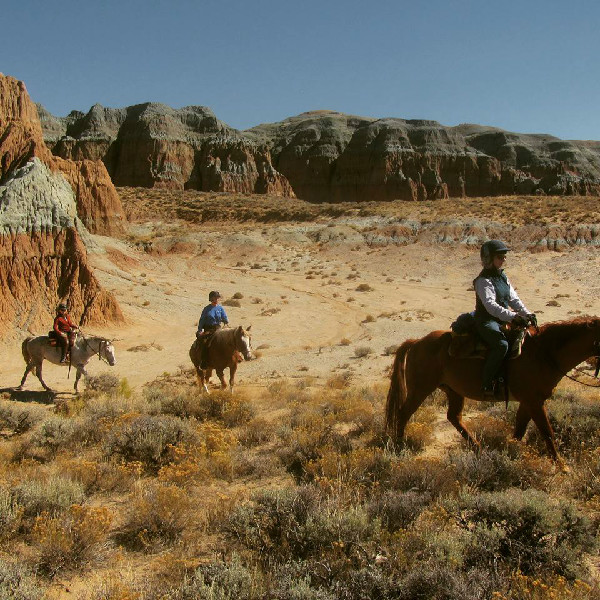 Active riding through challenging landscapes is part of the fun with Blue Sky Sage. Photo courtesy Blue Sky Sage Horseback Adventures.
5. Blue Sky Sage Horseback Adventures
Little Sandy River, Wyoming
Blue Sky Sage's "Girls Ride Out!" will take place on three weeks, June 21-27, August 4-10, and August 14-21. Called "adult horse camp for women," this unique horse-centered week includes plenty of saddle time, about five hours per day, with open range riding at faster gaits. Days of active riding are followed by evenings of cocktails, hearty dinners and campfires under the vivid stars. Located near the Continental Divide, aspen foothills and high desert wilderness help guests recharge in the quiet of nature.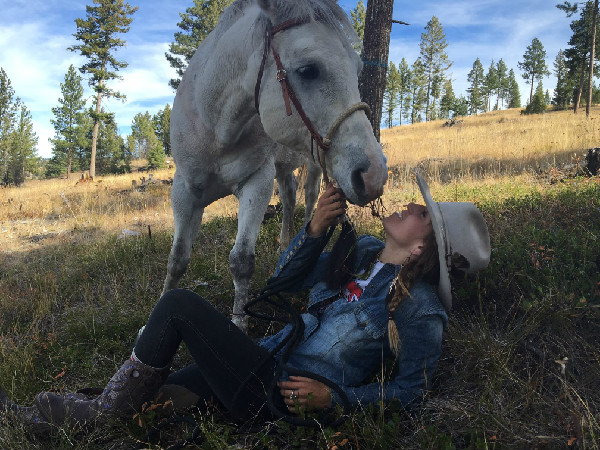 Bond with your horse during the Cowgirl Spring Roundup. Photo courtesy The Resort at Paws Up.
6. The Resort at Paws Up
Greenough, Montana
Meet legendary cowgirls while learning to ride, wrangle and shoot at the Cowgirl Spring Roundup, the "Ultimate Immersion into Cowgirl Culture" from April 27-30. Cowgirl Hall of Fame honoree and award-winning ranch life photographer Barbara Van Cleve guides photography workshops. Fellow honorees champion rider Sandy Collier and famed artist Deborah Fellows will guide trail rides and discussions. Cowgirl skill clinics, hiking and campfires pair with luxury accommodations and fine dining by the resort chefs.
7. Shangrila Guest Ranch
South Boston, Virginia
Shangrila Guest Ranch will host two "Cowgirls Retreat" weeks, May 7-12 and October 1-6. The itinerary includes many trail rides through the Virginia hills, including an all-day ride at Staunton River and a night trail ride to a neighboring farm for dinner. Further sample the regional cuisine with lunch at a country diner and an evening tasting of wine from a local vineyard. Archery, shooting, fishing and wagon rides are available, with nightly campfires to cap off the days of adventure.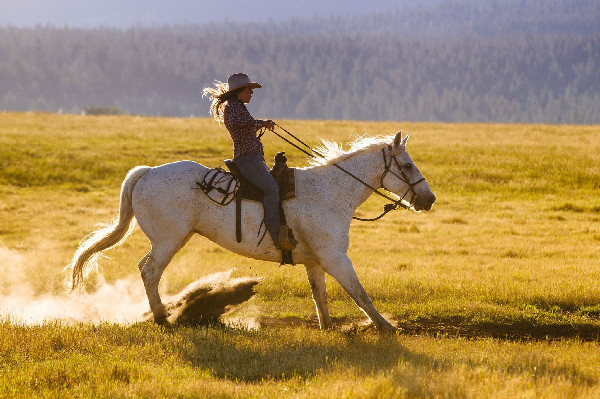 Rejuvenate on horseback during a cowgirl getaway. Photo courtesy The Resort at Paws Up.
8. Bar W Guest Ranch
Whitefish, Montana
The Bar W's "Cowgirl Up" weeks are May 21-27 and October 15-21, celebrating the camaraderie of women with the opportunity to try new activities or refine skills. The wide variety of sessions include barrel racing, a cattle drive, cow penning and sorting, cowgirl dancing, roping, skeet shooting, fly fishing, archery, horsemanship lessons, and even a presentation from a local vintner. A spa package and hearty Montana meals balance out the adventure. Solo female travelers are welcome, as are pairs and small groups.
9. Zapata Ranch
Mosca, Colorado
For a more intellectually-focused vacation, June 11-18 Zapata Ranch offers a special women's retreat centering on literature, horsemanship and the land. Led by Dr. Bonney MacDonald, "Women, Horses and the West" participants read and discuss stories written by some of the top horse persons of our time. Main topics include experiences in the West and horsemanship techniques. Guests can also ride through Great Sand Dunes National Park and amidst herds of cattle and 2,000 bison.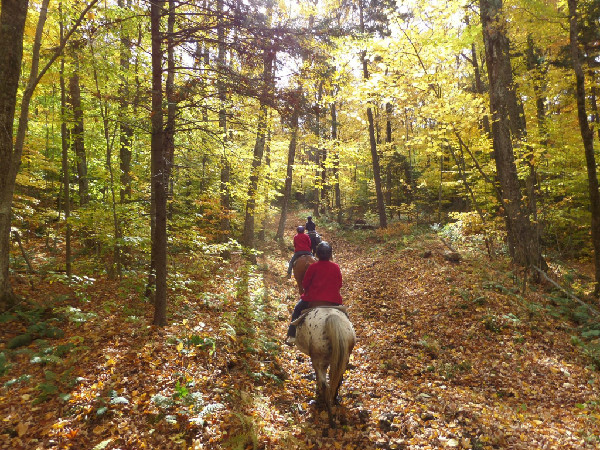 Trail rides are a getaway for the cowgirl's soul. Photo courtesy Mountain Top Inn & Resort.
10. Mountain Top Inn & Resort
Chittenden, Vermont
Mountain Top Inn offers a special from June to October, the "Giddy-Up and Go 2-Night Girls Getaway," perfect for good friends wanting a quick recharge. Available are scenic trail rides, massages, a heated pool, private beach, kayaks, canoes, paddle boards, hot tub, sauna, tennis and volleyball courts, and the fitness center. The equestrian center provides lessons for all riding levels, and the miles of trails take guest through mountain pastures and around the scenic lake.
Learn more about these ranches and more in the Equitrekking Vacation Guide and Top20Ranches.com.
Karen Braschayko is a freelance writer and horse lover who lives in Michigan.