Riding in the Highlands Above Bogota
A horseback riding adventure just an hour from Bogota with good horses and beautiful views.
by Miguel Gonzalez
When one travels to Bogotá, horseback riding usually isn't on the top ten list of things to do. Bogota, a very historic city, with incredible history and sights such as the Museum of Gold and the Botero Art Museum, has enough to do within city limits. However, if you are willing to travel an hour into the countryside towards La Calera, you will be greatly rewarded with high mountain views, fresh air, and open landscapes.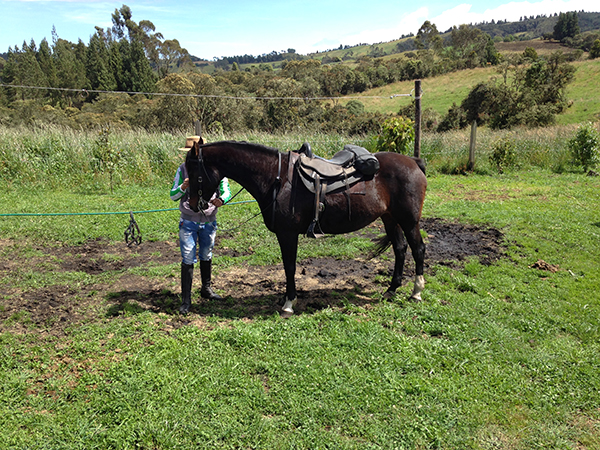 Mr. Villa's Arabian mix mare saddled with the traditional Colombian saddle.
Recently, I was able to partake in a trail ride with Mr. Jorge Villa, owner of a horse farm near La Calera. Mr. Villa has been involved in agriculture and horses his entire life and provided a very safe and fun ride through the countryside. The horses were well cared-for and I was able to ride a Colombian saddled Quarter horse, named Canelo, Spanish for cinnamon.
We explored the different paths and roads for about three and half hours and were able to break into a canter multiple times. The terrain was varied and sometimes passed through small dairy farms, freshly harvested potato fields, and pastures. On some turns, the paths allowed for distant views of Bogota. The ride averages at about 8,800 feet of altitude, but the clean mountain air and breeze was both refreshing and invigorating.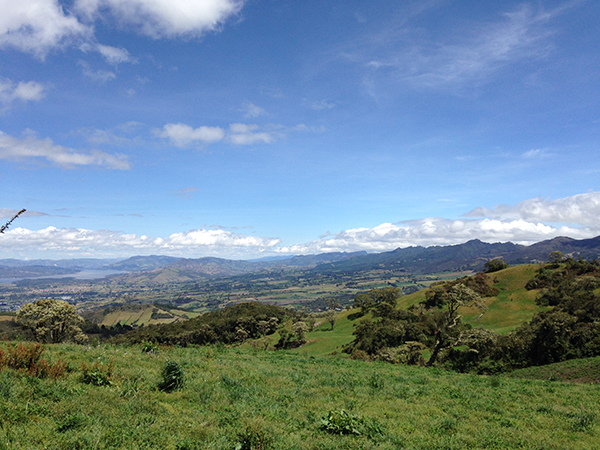 Mountain views overlooking Lake Tomine, a reservoir for the city of Bogota.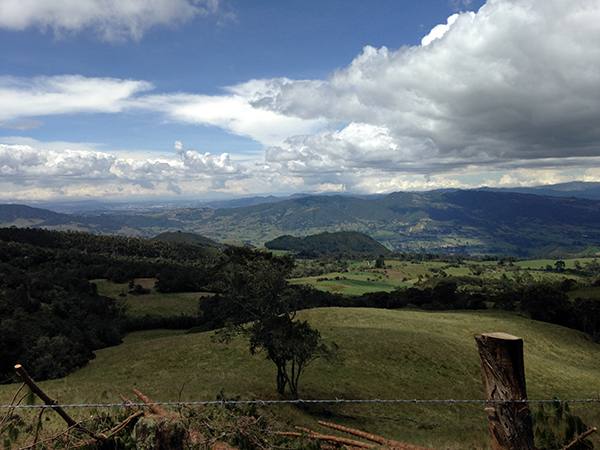 Views overlooking mountain pine and eucalyptus forests, pastures and dairy farms.
Afterwards, Mr. Villa prepared a typical Colombian lunch known as "plato paisa". It was quite a lunch that included criollo avocadoes, arepas and topped off with strong Colombian coffee. To stretch our legs afterwards, we were able to explore his property on foot and visit his younger horses and mules. It was a great day trip and the riding was quite enjoyable.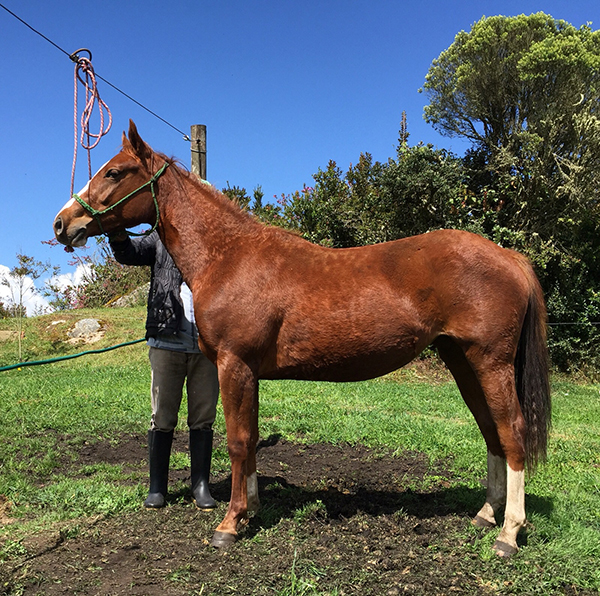 Canelo, the Quarter Horse.
Mr. Villa organizes day visits or multi-day trips with a variety of horses and can be contacted jorgecaballos@hotmail.com, info@equitrekking.com?subject=Colombia%20horseback%20riding-%20Equitrekking%20article">by email.

About the Author: Miguel Gonzalez is based in Northern Virginia, enjoys travel and the great outdoors and can be followed on Instagram @miggonzalez6.