California Dude Ranches & Horseback Riding Photo Journey
Rolling green mountainsides dotted with white-faced cattle, cool creeks, rural pastures and verdant pine forests... this is some of the scenery you may find exploring the great outdoors from California dude ranches, where horseback riding is an excellent way to take in the diverse landscapes and natural surroundings.
America's third largest state is home to a variety of terrain and guest ranches, where horseback riding is at the top of the agenda. California cowboys still exist. In fact, many California dude ranches are also longtime working cattle ranches, welcoming travelers to experience a special kind of authentic western ranch vacation.
Saddle up for this California Dude Ranches & Horseback Riding Photo Journey, taking you through four California ranches, located in Northern California and within a few hours of Los Angeles.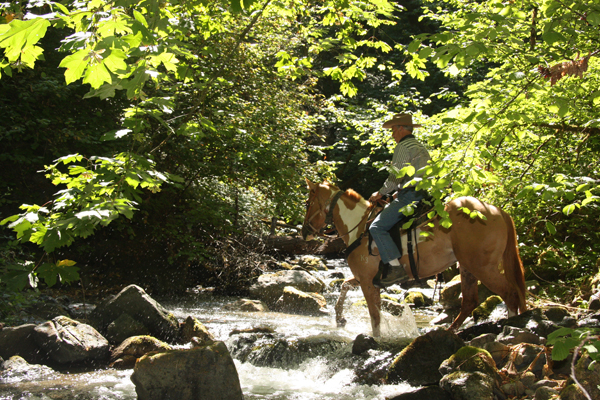 The terrain is varied at Marble Mountain Ranch in Somes Bar, which is at the confluence of the Klamath and Salmon Rivers in California's Northwest. Horse ride from creek crossings to dense foliage canopies to mountain trails.
A half a million acres of Northern California's Klamath National Forest surround Marble Mountain Guest Ranch, making for plenty of room to explore on horseback.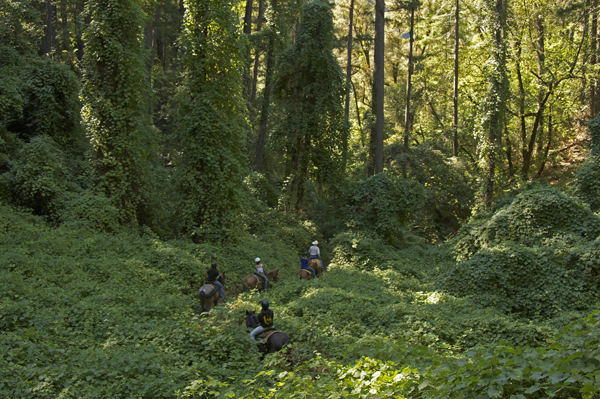 Trails out from Marble Mountain Guest Ranch wind past diverse flora and fauna. The ranch location in Somes Bar is close to the Trinity Alps and Russian Wilderness Areas.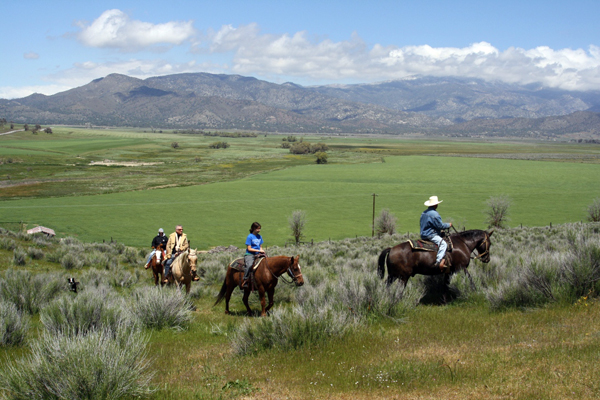 Located in Caliente, California 2.5 hours north of Los Angeles, Rankin Ranch has been a working cattle ranch since the days of the Civil War. They are part of an elite 100 Year Club, comprised of businesses that have been owned and operated by one family for 100 years or more!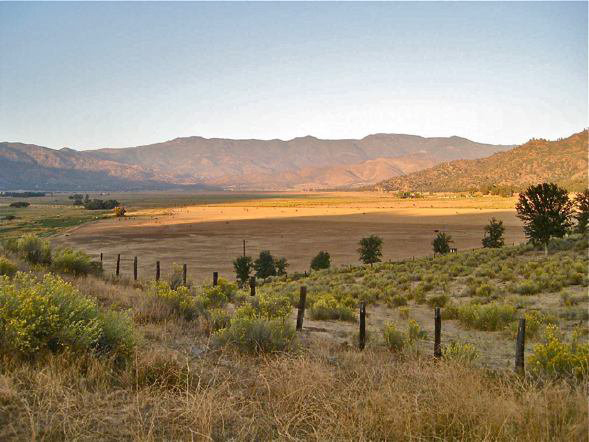 The area surrounding Rankin Ranch consists of mountain trails, green rolling hills dotted with pine trees and oaks, open fields, and peaceful streams and creeks. The ranch is set in the little valley of Walker's Basin…deep in the heart of the Tehachapi Mountains.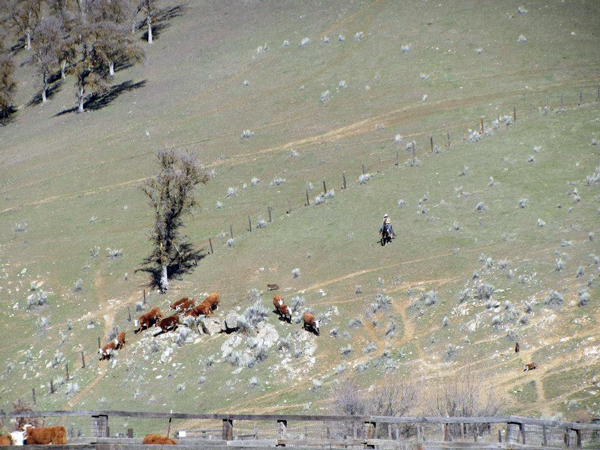 The Rankin family still raises White Face Hereford cattle just as their ancestors did 150 years ago. Cattle graze in rolling meadows, adding to the serenity of this California guest ranch.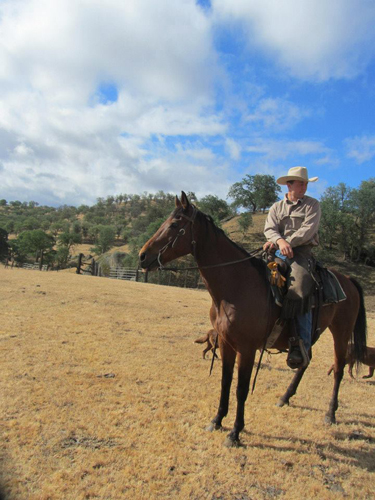 Travelers looking to meet an authentic California cowboy can find one at Rankin Ranch. You may also meet the children and grandchildren from the Rankin Family, who are working alongside their parents to continue the family ranching tradition.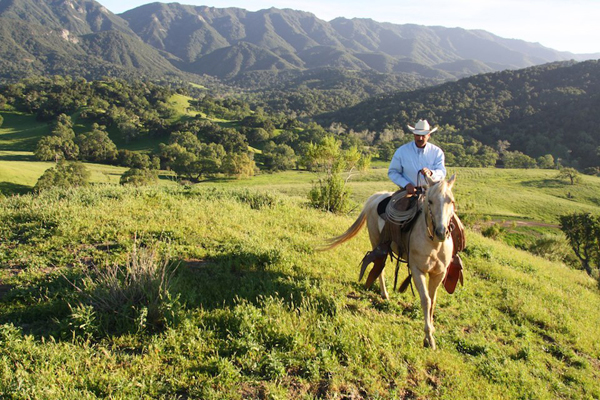 Located in the heart of California's central coast, 40 miles north of Santa Barbara and just minutes away from the quaint town of Solvang, Alisal Guest Ranch & Resort is on 10,000 acres. Here, a wrangler rides out amid the gorgeous surrounding countryside.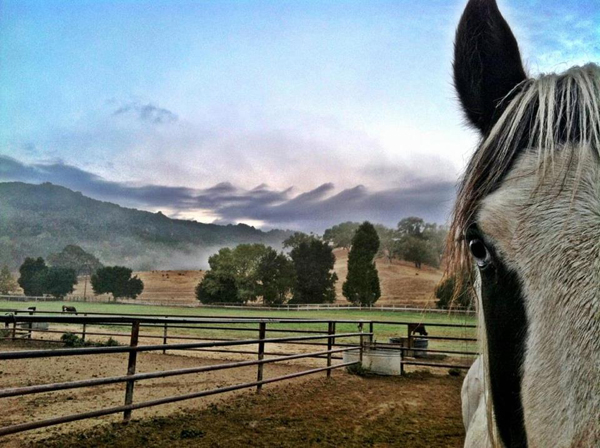 Guests may ride through canyons and streams, rolling hills lined with valley and coast live oaks, and past grazing cattle from Alisal Guest Ranch and choose from over 100 ranch horses. The ranch hosts rodeos and other games on horseback for guests.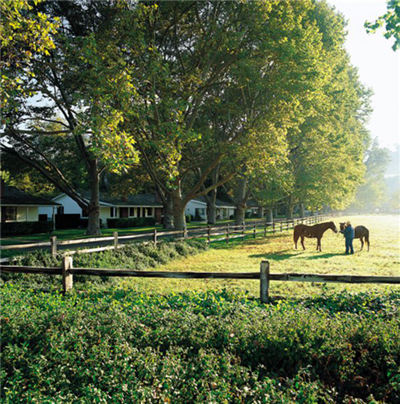 A pretty pasture at Alisal Ranch, which opened in 1946, attracting Hollywood stars and those seeking West Coast Western hospitality and adventures.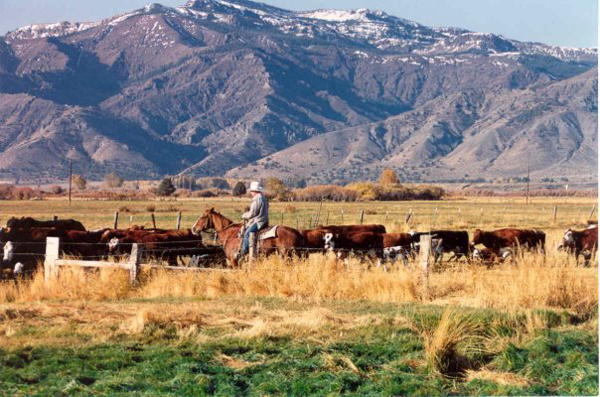 Located in the North Eastern corner of California, between the Warner Mountain Range to the west and the Nevada Mountains Range to the east in Surprise Valley, Cockrell Ranch & High Desert Lodging is owned and run by the hard-working Cockrell family, who've been ranching for over six generations.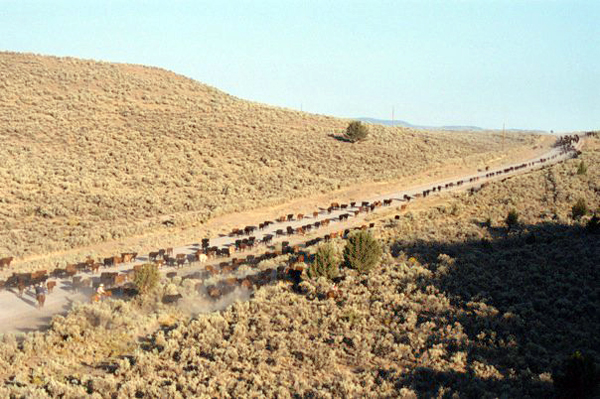 Cockrell Ranch has an enviable location, surrounded by panoramic views of meadows, mountains, cattle and wildlife. Guests can bring their own horses to this California ranch and trail ride on the property.
Cockrell Ranch & High Desert Lodging rests on a fertile agricultural area with fresh air and diverse wildlife, attracting travelers looking to experience a California working ranch vacation.

Learn more about California ranch vacations in the Equitrekking Vacation Guide to great dude ranches, guest ranches, cattle drives and global horseback riding vacations.