YQA - USA Western Equestrian Style
Fit in with the locals when you travel and horseback ride by checking out these Western equestrian styles.
You may not see these on the runways, but these are the Western riding clothes folks are really wearing horse riding around the USA.
Check out these U.S. Western styles we've captured at ranches and Western style riding locations across Wyoming, New Mexico, Alaska, Arizona, Colorado and Maui.
Cowboys and Cowgirls

Below, Ron Schaeffer at Rancho del la Osa in Arizona sports cowboy style comfortable leather chaps, which are necessary when riding through the prickly brush around the Arizona/ Mexico border where the ranch lies.
Barbara Kennedy gets retro Western cool at the Buffalo Chip in Cave Creek, Arizona.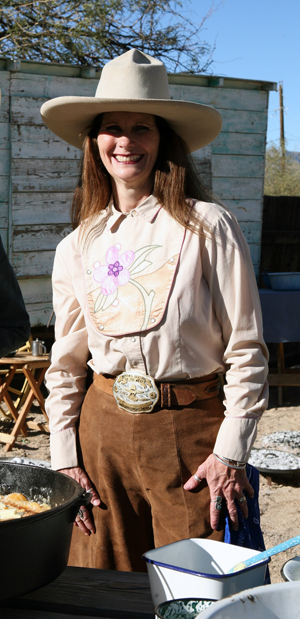 Heading to the Cody, Wyoming rodeo? You might want to pack some funky chaps.
From Texas to Alaska, we've seen lots of Carhartt in everything from jackets to vests. Here, a Texas couple sports their Western style.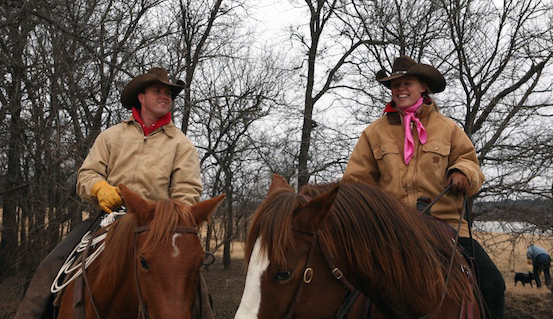 Another Carhartt spotting in Bryce Canyon, Utah.
And in Alaska... Bree Bardarson fashions a Carhartt vest.
Crazy chaps weren't just in Wyoming. Here a Colorado cowgirl and cattle rancher wears chaps inspired by her profession.
Dressing for success for Anne Rapp, a longtime Colorado outfitter, means layering up for the elements. Her long waxed coat came in handy on Engineer Mountain, where our crew got pelted by a hailstorm.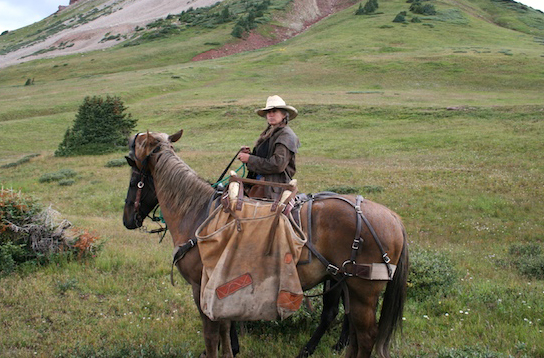 Demin rules as far as horse riding clothes for adults and children. In Colorado, everyone had a least one piece of denim on each day, usually in the form of Wrangler jeans. This child wore denim head to toe.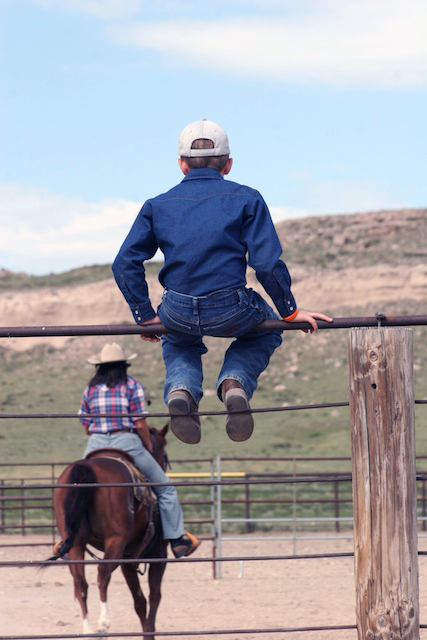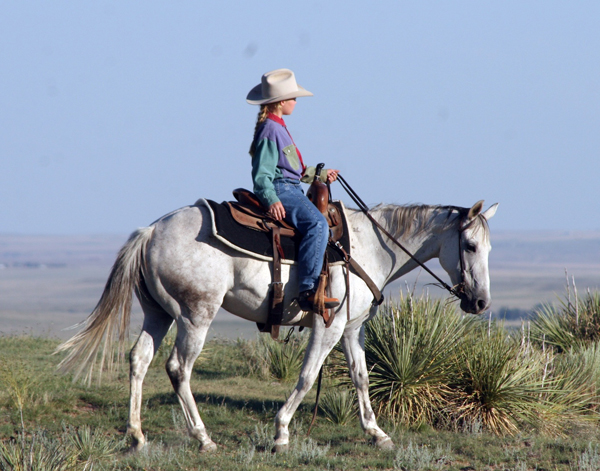 Of course, classic cowboy boots were everywhere, especially really well worn in ones, like the below on a cowboy in Wyoming.
Most of our riding companions wore cowboy hats in straw or felt, depending on the season. Below, cowgirls from Wyoming, Texas and Maui show off their unique straw hats.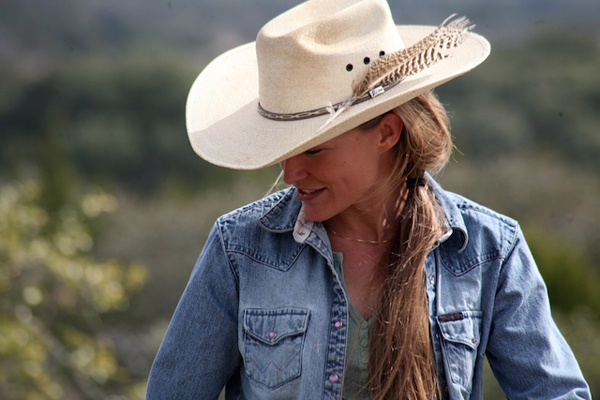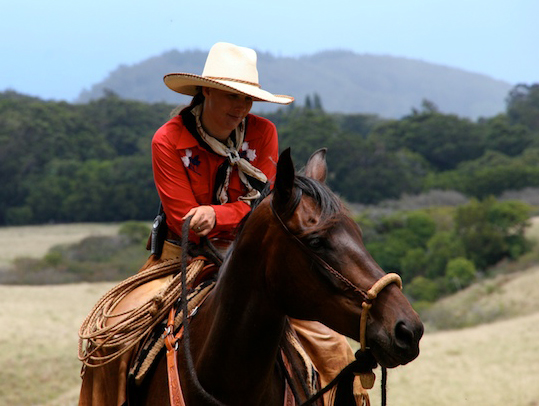 There's a lot of bling in New Mexico. This New Mexico cowgirl works it out with a studded shirt.
And, of course, I have acquired a few things on my travels, including my favorite cowboy hat and multiple jean jackets.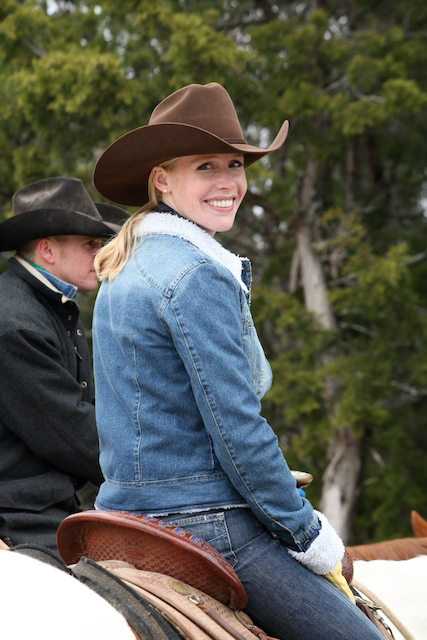 Learn more about Equitrekking's new season on Create TV.
Check out great horseback riding ranches, including dude ranches, guest ranches and riding holidays in Equitrekking.com's Vacation Guide and EquitrekkingTravel.com, Equitrekking's sister company, which features exceptional equestrian vacations.
YQA stands for Your Questions Answered. Every Monday, TV host and travel expert Darley Newman answers viewer questions right here in Darley's Blog.