YQA - Where to Horse Ride Amid Wildflowers
In honor of the first day of spring, check out these destinations to ride horses amid wildflowers.
Alaska, Kentucky, Hawaii's Big Island and Ireland trail riding.
Spring is finally here! After a long winter, hopefully everyone is finally digging out. Besides where to view changing leaves on horseback in the autumn, many of you want to see interesting flora and fauna on horseback. Here are some nice areas to ride horses and view colorful flowers.
Kentucky
There are many places open to the public in Kentucky to ride horses and view springtime flowers. The below photo is from the Big Red Stables, featured in Equitrekking's Kentucky episode, which was filmed during the month of April, right around the Rolex Three Day.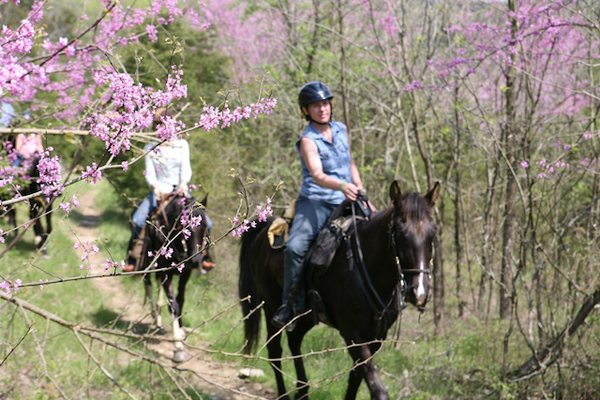 If any of you are headed to Rolex Three Day or the Kentucky Horse Park, you might want to consider making a side trip to ride at the Big Red Stables to ride their Tennessee Walking Horses or Shaker Village or one Kentucky's many state parks and recreation areas to saddle up. Hopefully the flowers will be in bloom, like the below blue phlox we captured at Shaker Village.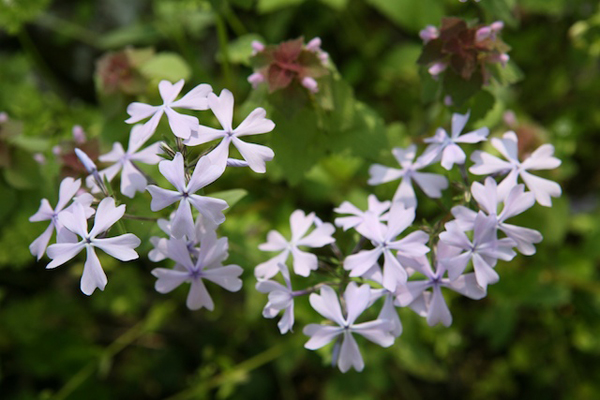 Spring wildflowers usually bloom at Shaker Village from February through early June, with the peak blooms in mid-April. Be on the lookout for Trillium, Fire Pink, Blue Phlox, Bloodroot and Blue-Eyed Mary's.

Ireland
One of my favorite flowers to view on the trail is the bright yellow gorse in Ireland. There are two types of gorse. One flowers fall through winer and is most vibrant in the spring, while the other is at its peak August and September. "When gorse is out of blossom, kissing's out of fashion" is an expression that sprung up in relation to gorse's long flowering season.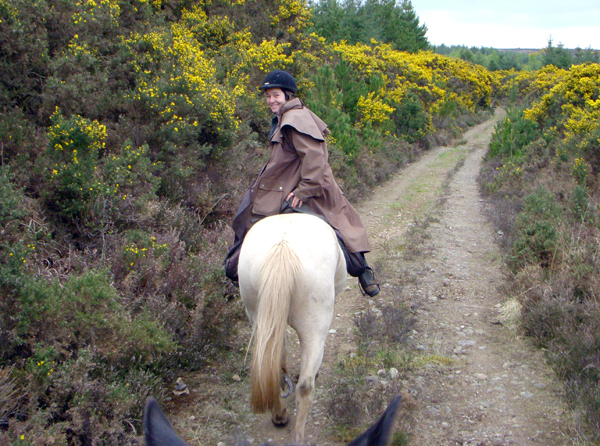 From February to May, when the weather is nice and one varietal of this native shrub is most vibrant, you may smell the aroma of coconut as you pass. Perhaps, you'll visit this flowering shrub by an old Irish tomb.
Last year in May, Julie Snyder and I were there revisiting destinations for Equitrekking Travel, and many of the farmhouses where we stayed, including the Galway & Clare Riding Adventures had flowers blooming on their grounds.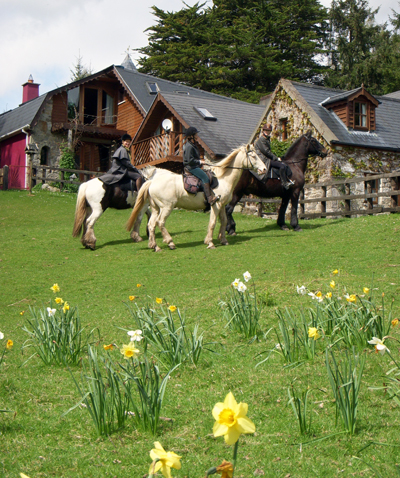 This makes for a nice view outside of your bedroom window and on horseback.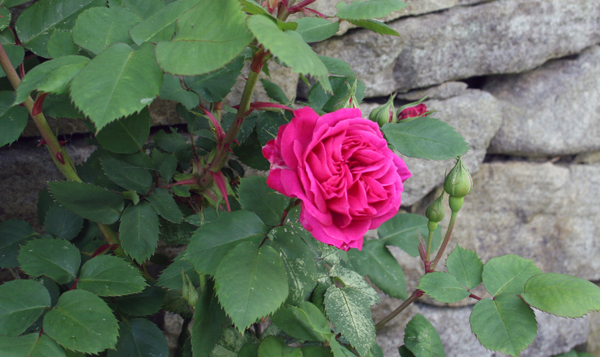 Even up by Ravensdale on the Cooley Peninsula in northeast Ireland, we found flowers blooming in the most unliekly places, like by King John's Castle, built by the Normans to keep watch over Carlingford's port.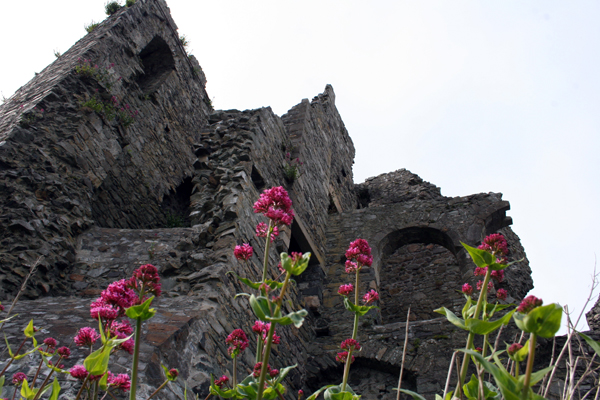 Alaska
Riding horses outside of Seward with Bree Bardarson of Bardy's Trail Rides on Alaska's Kenai Peninsula, we rode among Wild Alaskan Iris, as pictured below. Look for Alaska's Wild Iris in the interior and the southern parts of the state in June. As you might guess, summer is the best time to view wildflowers in Alaska and with long days, you have ample hours for exploring.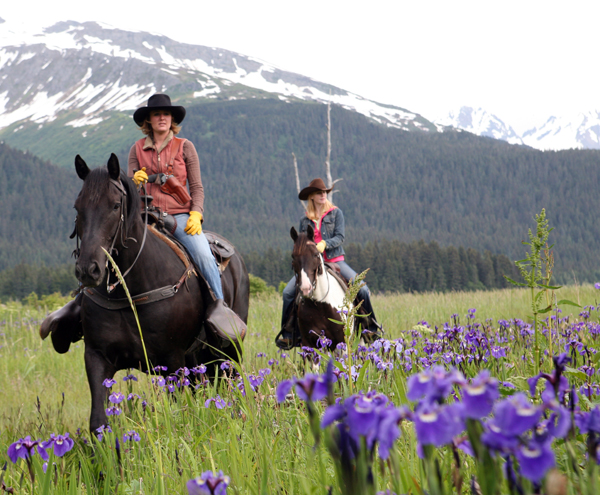 Hawaii's Big Island
Wapi'o Valley on Hawaii's Big Island is a lush oasis, where exotic wildflowers seem to be positioned around every corner.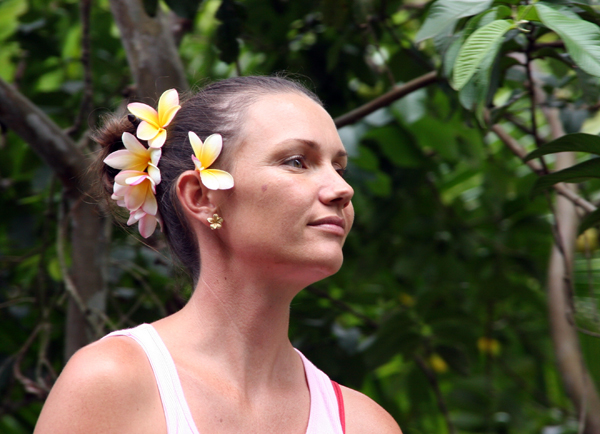 Maile, a horse riding guide who is featured in Equitrekking's Big Island episode, grew up in the valley and has long since taken to wearing wildflowers in her hair as a natural accessory.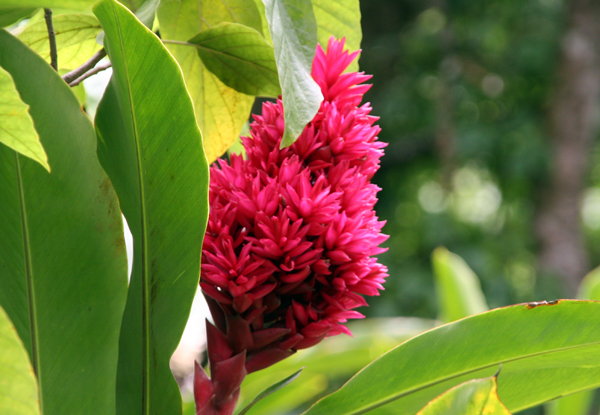 You can discover wildflowers and wild horses on horseback with a local guide in this remote valley. The walk only horseback ride is a good sightseeing ride. If you don't want to get your feet wet, riding horses is the way to see Waipi'o.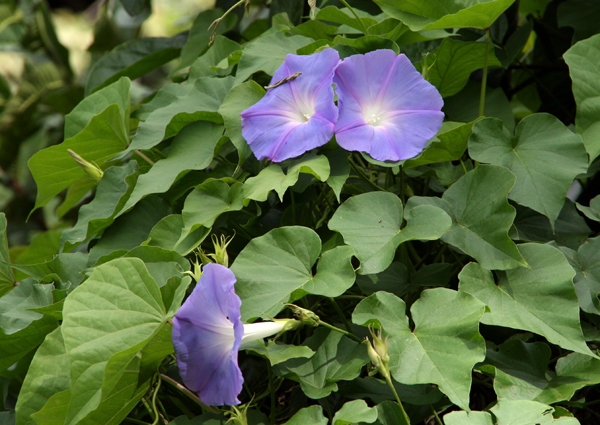 Learn more about traveling to view wildflowers on horseback to the destinations above on
EquitrekkingTravel.com
, which features exceptional equestrian vacations in Ireland and beyond check out great horse riding vacations and dude ranch vacations in
Equitrekking's Vacation Guide
.
SaveSave