Wyoming Dude Ranches Photo Journey
From mountains to buttes to canyons, take a photo journey with Wyoming dude ranches through diverse terrain in The Cowboy State.
One of the great things about exploring the state of Wyoming on horseback is the variety of terrain for riding adventures. The least populated of the lower 48 states and with Yellowstone National Park, the Grand Tetons, the Rocky Mountains, and many National Forests, there are significant natural areas to discover. A dude ranch vacation in Wyoming can combine history, Western culture and nature, making for one sweet ride!
There are lots of Wyoming ranches from which to choose, whether you're seeking a Jackson Hole Ranch Vacation or something truly off the grid. The Wyoming Dude Ranchers Association works with twenty-five top ranches that have been inspected and work hard to uphold the quality of the Wyoming ranch experience, making them a good resource for finding a ranch vacation.

Keep reading to learn more about Wyoming ranches and see pretty photos from these dream destinations.
In this photo montage, check out some of what makes Wyoming such a beautiful place to ride.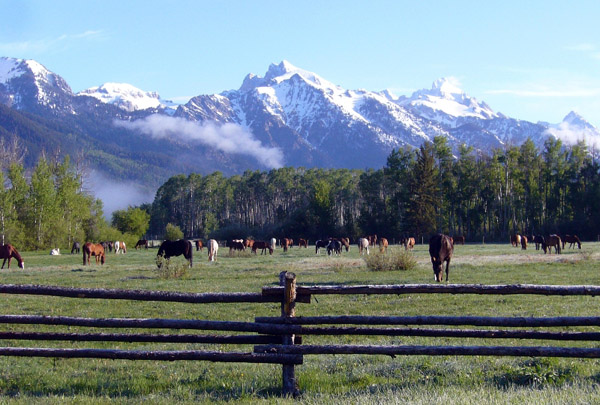 R Lazy S Ranch, a Wyoming guest ranch, is set against the dramatic Grand Tetons in Jackson Hole area and adjoins the south boundary of Grand Teton National Park.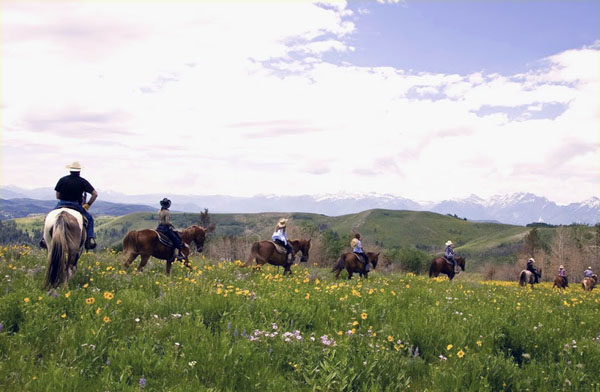 Riding through wildflower-filled meadows at Gros Ventre River Ranch bordered by Grand Teton National Park, Bridger Teton National Forest and the Gros Ventre Wilderness Area.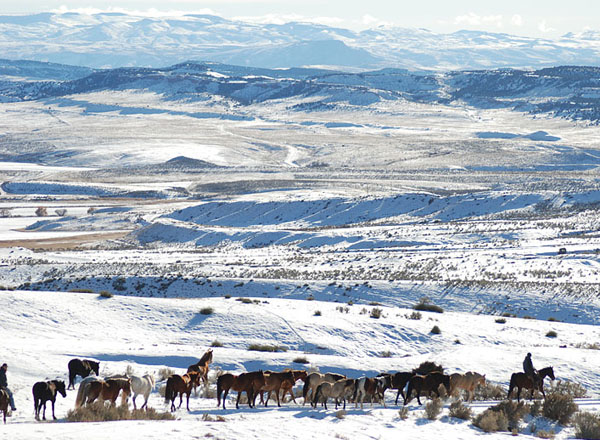 Winter work at the Red Reflet Ranch, a working cattle ranch and upscale ranch resort, located in the Wyoming Big Horn Mountains.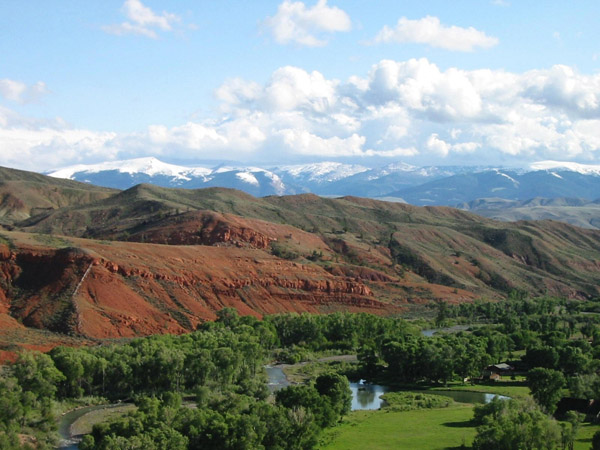 Colorful red rock cayons and the verdant river below at Lazy L and B Ranch in Dubois.
The splendor of the snow-capped Grand Tetons at Moose Head Ranch in Wyoming.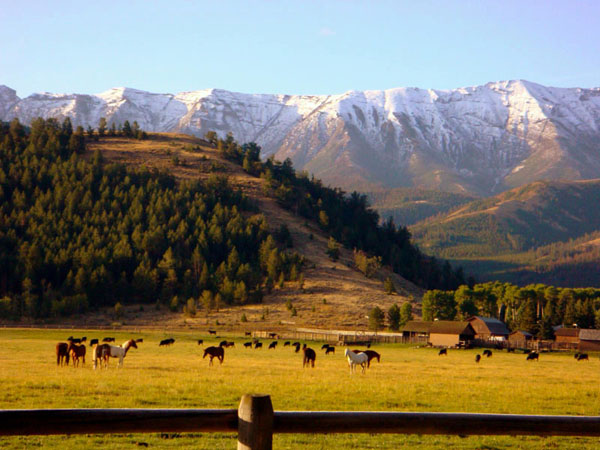 Horses and cattle at 7D Ranch northwest of Cody in the heart of the Absaroka Mountains in Wyoming.
Mountain views at UXU Ranch outside of Wapiti, Wyoming.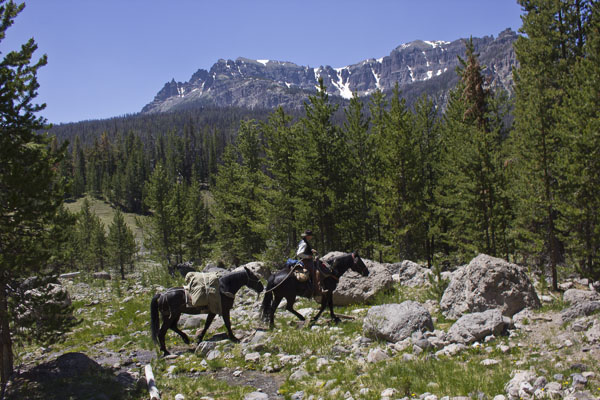 A pack trip with T Cross Ranch in the greater Yellowstone area.

Learn more about great Wyoming ranches in the Equitrekking Vacation Guide to great dude ranches, guest ranches, cattle drives and riding holidays.