Working Ranch Vacations: What to Expect
Ever wonder what it's like to be a real cowboy or cowgirl? Consider taking a working ranch vacation.
by Jocelyn Pierce
Learn about what modern day cowboys face on a daily basis by taking a working ranch vacation. Long days of hard work in scenic countryside will expose travelers to the heritage of American ranching and the romance of the old West.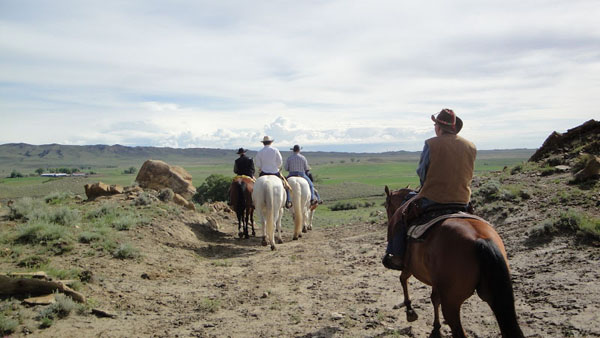 Klondike Ranch is a historic cattle ranch that offers working ranch vacations. It was established in 1886 and was bought by the Tass family in 1920, who still run Klondike today.

A working ranch vacation will differ from a typical dude or guest ranch vacation. Guests may be expected to help their hosts with their day-to-day chores as they work to support their livelihoods and families. At most working ranches, there is still downtime, or time to relax, but the activities are focused on real ranching operations, and guests learn a lot along the way.
Doublerafter Cattle Drives in Wyoming, Klondike Ranch in Wyoming, McGarry Ranches, LLC in Idaho, and Rowse's 1+1 Ranch in Nebraska, are four working ranches that exemplify an authentic ranching experience while making you feel like a part of the family.

History of American Ranches

Ranching originated in the United States when European livestock and farming techniques were brought to the New World. Spanish settlers introduced cattle and horses into parts of South American and Mexico, and eventually the herding of these animals spread into what is now the southwestern United States. The cowboy emerged in the early 19th century as a rancher on horseback, moving from camp to camp and grazing cattle on unfenced, public ranges.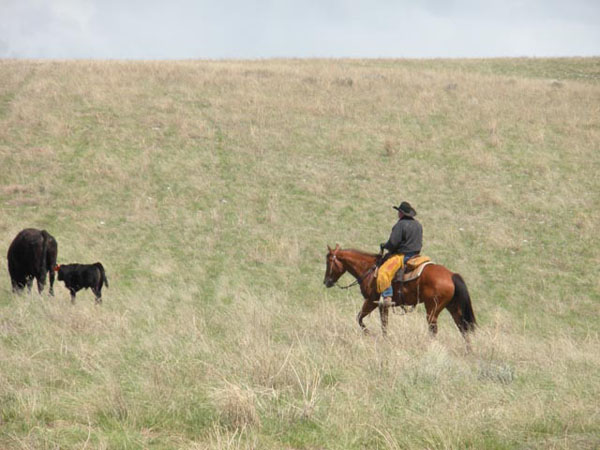 At McGarry Ranches, cattle work is performed on McGarry Ranches's 30 Quarter Horses.

The Homestead Act of 1862 brought many hard working Americans westward to stake a claim to the land. This started the establishment of many grassland farms that would eventually become huge western ranches. The Homestead Acts turned over 270 million acres, or 10 percent of all land in the United States to private citizens who claimed and settled public land. Under the Homestead Act of 1862, an individual could claim 160 acres of surveyed government land if they could "improve" the plot by building a dwelling and cultivating the land. After five years on the land and with a small registration fee, the original filer was entitled to the property.

The Modern Working Ranch: What to Expect

Ranchers are dependent on Mother Nature, which makes it difficult to pinpoint an exact time when they will be moving cattle. Unlike a dude ranch where cattle drives are often staged, a working ranch must act when the conditions are right for their land and cows.
Most days start early and end late. Guests help their hosts with their daily work, and all meals are usually eaten together as guests quickly become a part of the family. You can expect to spend a lot of time horseback riding in any season on a working ranch. When you aren't in the saddle, you may help with tasks such as checking and fixing fences, doctoring livestock, cutting and baling hay, and irrigating pasturelands. Much of the working ranch vacation is a learning experience, from learning how to rope and herd cattle, to understanding why ranchers rotate pastures, doctor cattle, and perform a multitude of other daily responsibilities.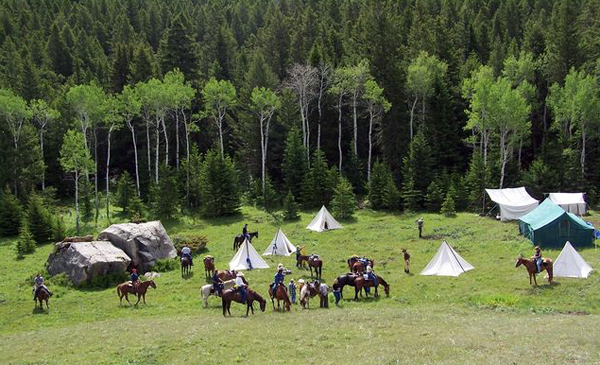 Double Rafter Cattle Drives offers challenging working ranch vacations. Try rounding up cattle scattered amid the timber, high Alpine meadows, rocks, canyons and rough country. It's not as easy as it sounds.

Great Working Ranches

Doublerafter Cattle Drives, Klondike Ranch, McGarry Ranches, LLC, and Rowse's 1+1 Ranch are all unique working ranch vacations with their own charm and distinct characteristics, but have a common thread of genuine ranch experiences. Guests get a sense of what it is really like to be cowboy, and not merely for the show of it. Long days in the saddle are rewarded with a deeper understanding and knowledge of western heritage, ranch life, and hard work.

Read about an authentic one-of-a-kind cattle drive with Doublerafther Cattle Drives. Search for authentic working ranches in Equitrekking's Vacation Guide, an online guide featuring great dude ranches, guest ranches, working ranches and cattle drives. Check out more great ranches at Top20Ranches.com

About the Author: Jocelyn Pierce is an avid equestrian and lover of travel and photography. Her passion for adventure has led her on numerous excursions throughout North America and Europe. When she's not riding and competing her homebred mare, she enjoys hiking, camping, and snapping photographs.