Working Ranch Vacation in Colorado
I never thought I'd be opting to mend a fence on vacation, but at Colorado Cattle Company, a working ranch in Northern Colorado, I'd get my hands dirty and a whole lot more. I relished in the spontaneous nature of ranch life during my stay, not knowing if I'd be learning to rope and helping a sick calf, grooming and saddling horses or doing generally just what needs to get done.
This part of Colorado is the home of wide open pastures juxtaposed with big, bright skies. These vast grasslands with the occasional rocky outcropping can make rounding up cattle tricky, because the cattle have lots of room to run.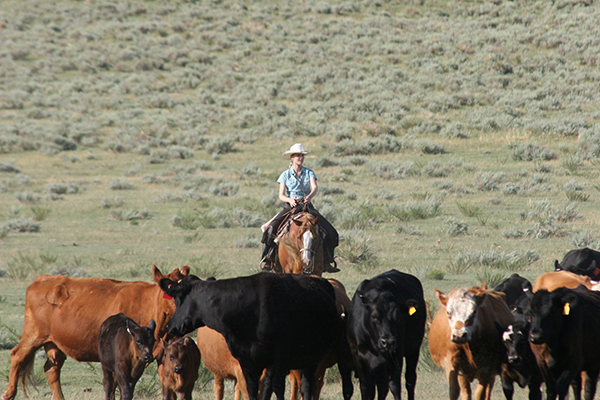 A group of about twelve of us set off from the ranch on our Quarter horses to move cattle from one pasture to a water source, the sun beating down on us as our lead cowgirl gave us the game plan. Our strategy centered upon one main tip. We were told not to look any cattle in the eye until we were ready to move them, as this signaled that we were a threat to the cows, rather than just a passerby. Once we were ready, we'd give a look that in itself might cause the cows to move on. It sounded easy enough, but we found the cows were smarter than they looked, as one guy in our group had to gallop out to catch a stray calf that made a break for it.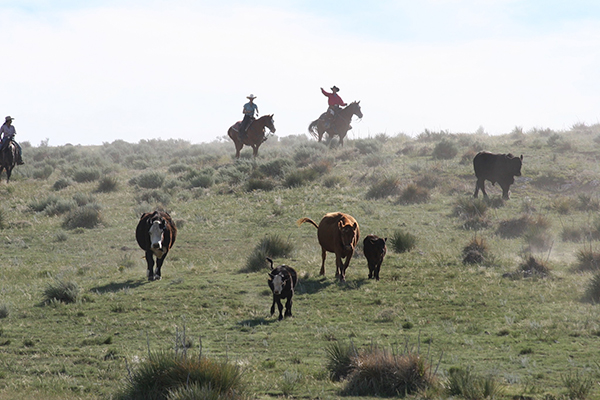 The point isn't to make them run, but lead them gracefully to the next location, whether it's to water or a new pasture. Picking up some swifter canters and yelling back and forth a bit as we tried to all work together and lead our horses and the cattle, we finally managed to achieve our goal for the morning, and it felt good.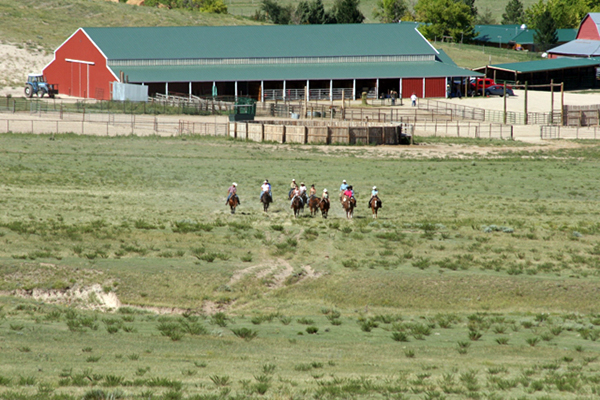 This part of Colorado has a history as a cattle ranching location. The famous Goodnight Loving Trail, popular for moving longhorns from Texas to burgeoning Western markets in the 19th century, once passed through the area that Colorado Cattle Company calls home. It's one of those riding vacation spots where you can step back to a simpler time, challenge yourself by learning new skills and also feel comfortable traveling as a solo female traveler.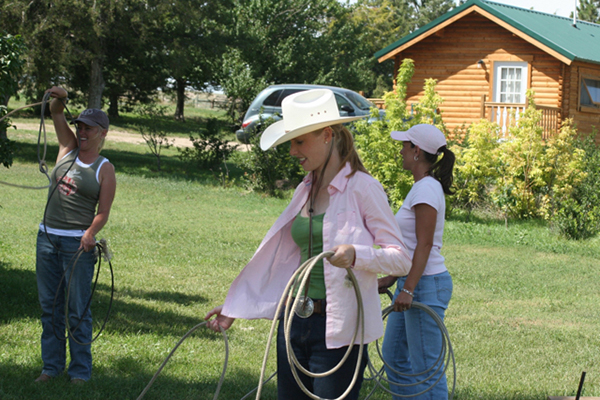 I'm telling you, this vacation will be a challenge, especially if Western riding and working cattle isn't what you do at home in the show ring!
How you can go: Learn more about Colorado Cattle Company on their website, at Top20Ranches and in the Equitrekking Vacation Guide.