What to Expect on a Fall Horseback Ride in Montana
Frosty mornings, blue skies, elk bugling, maybe even a few snowflakes; these are all things you might experience while riding horses in the Montana backcountry in autumn.
by Mary Uravich, a wrangler at Lone Mountain Ranch
September and October have some of the best riding weather of the year. Cooler temperatures keep horse and rider comfortable and snow in the mountains with changing leaves make for great vistas.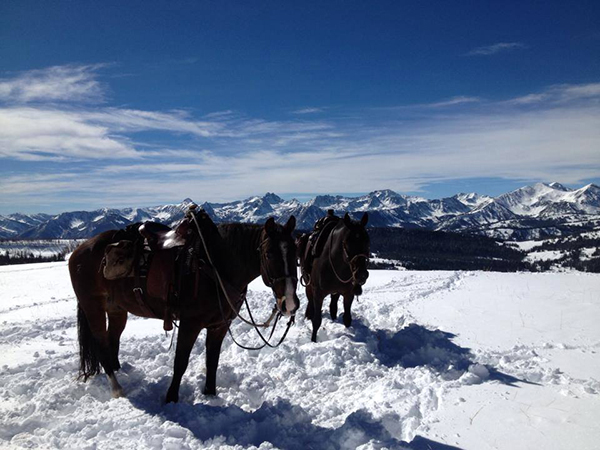 Surprised by snow at Pika Point with Lone Mountain Ranch on October 5th, 2013, south of Big Sky.
Wildlife is much more active during autumn in Montana. Hungry grizzly and black bears are preparing to hibernate, elk are in the rut and forming herds for the winter, while golden eagles and trumpeter swans are migrating. Riding in the backcountry gives you a great opportunity to spot animals, particularly in the morning and late afternoon.
Riding high with Lexie, a cute ranch horse from Lone Mountain, a Top 20 Ranch pick.
While the weather is generally more predictable this time of year, temperatures can vary considerably throughout the day. A heavy morning frost might give way to a 70 degree day out on the trails. Remember to dress in layers so you are prepared for all temperatures, always wear sunscreen and pack a raincoat and sunglasses to keep you ready for all conditions. Snow is common this time of year and makes for breathtaking scenery in the mountains, so we advise gloves and waterproof boots to keep your extremities warm and dry.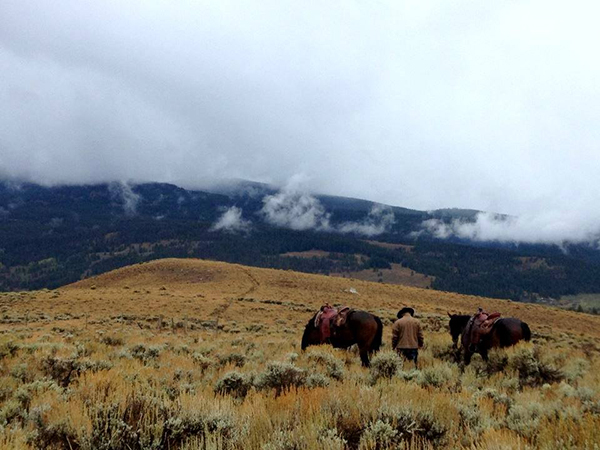 A chilly fall day riding with Lone Mountain in Taylor Fork on September 18th, 2013.
If you choose to ride in Montana in the fall, you will not be disappointed. Bring along a fly rod on one of Lone Mountain Ranch's backcountry fishing trips and you will experience the other must-do activity in Big Sky in autumn.

See you on the trails!
Learn more about this Montana summer and winter guest ranch near Yellowstone on Lone Mountain Ranch's website, and other great ranches on Top20Ranches and the Equitrekking Vacation Guide.