Upperville Horse Show in Virginia
My visit to the Upperville Horse Show, touted as the oldest horse show in the United States. This 7 day competition attracts a range of competitors, from young children on ponies to leading Olympic and World Cup riders.
The Upperville Horse Show, touted as the oldest horse show in America dates back to 1853 and the 2012 competition, the 159th, takes place June 4 - 10.
This seven day show is interesting for spectators, because there are so many different ages and types of riders competing. Besides watching sidesaddle, which I found fascinating, there were a few other highlights of Upperville for me; the one to three year olds on leadline, interviewing Show Jumping Champion Aaron Vale and meeting teen heartthrob Shawn Cassidy, who is a very down to earth, hard working rider. I also liked the people and dog watching in general.
We arrived early in the morning, driving the approximately 40 minutes from Washington, DC to Upperville. We had a booth to promote EquitrekkingTravel.com, our equestrian vacation company, right beside the main hunter ring and the popular icy stand. We were also filming interviews and getting general Upperville ambience for Equitrekking. We asked our booth's neighbors, the show's farriers who have a very cool custom antique truck, where we could get the best breakfast and they pointed us to a kiosk on the other side of the main hunter ring. Later, I'd enjoy some really tart and good lemonade and a crisp grilled cheese and tomato sandwich.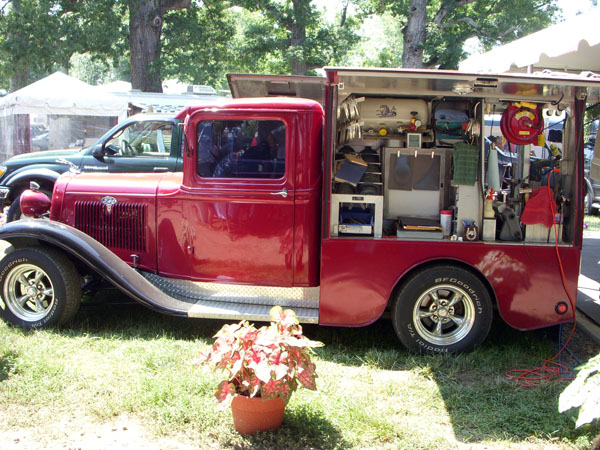 If you're coming on the weekend to Upperville, I suggest arriving early to avoid traffic, especially on Sunday, the day of the Grand Prix. Saturday is a neat day to visit, because you can watch everything from the youngest riders I've ever seen on leadline to women jumping in a sidesaddle competition. Upperville lasts a week and is AA – Rated.
I watched as a mother prepared her one-year-old son to ride. This was the youngest rider I've ever seen competing. How this child was even sitting upright without help as his mother led him around the ring on horseback, is beyond me. It was quite the sight! I then watched as beautiful, big Cleveland Bays were shown and the sidesaddle ladies jumped (see short sidesaddle video).
Next, I was able to meet Shawn Casady, a talented junior rider from near Knoxville,Tennessee. This fifteen year old is one of the most dedicated young riders that I've met. He's home schooled so that he can focus on training and competing and he travels a lot, competing all over the country. As many people know, competing in equestrian sports can be an expensive proposition, so to make it work, Shawn often shows horses for other riders and trainers while at competitions. It's called catch riding. Shawn rides what and when he can, often challenging himself by competing in a class on a horse he's never ridden before.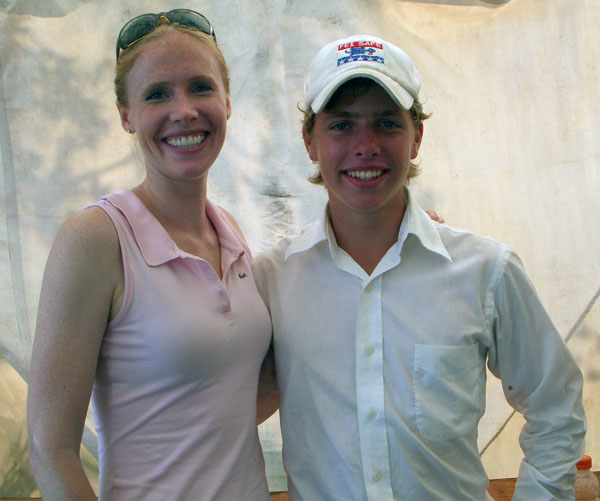 I was able to interview Aaron Vale, a show jumping champion. Aaron likes to ride fast and emphasized that to continue to improve your equestrian skills, it takes a lot of hard work and commitment. Chocolate doesn't hurt either. In fact, a surprising sometime pre-competition ritual for Vale is to eat some chocolate, but not just any kind. It has to be good. I couldn't agree more. Stay tuned for more videos from Upperville and the Aaron Vale interview.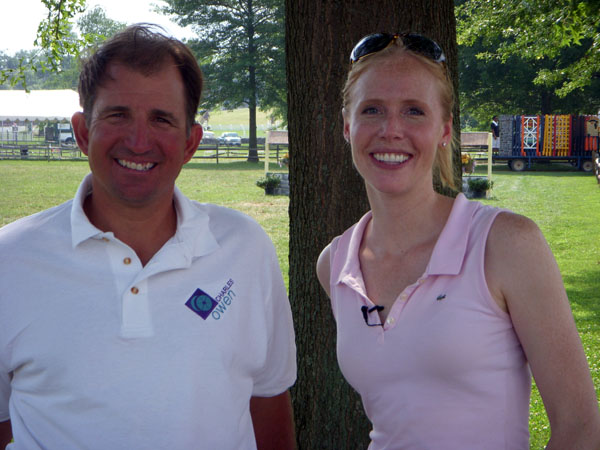 Check out more photos from Upperville on Equitrekking's page on Facebook.
How you can go: This year's show, the 159th, takes place June 4 - 10, 2012. Daily admission to the show is $10.00 per person. Children under twelve years-of-age are admitted free when accompanied by an adult. Gates open at 8 AM daily.
More information is available on the website for the Upperville Colt & Horse Show.