Viewing Wild Horses on Assateague Island in Maryland
At first we didn't see them, but then they were everywhere. On Assateague Island, a barrier island off the coast of Maryland and Virginia, pony-sized horses roam free.
by Darley Newman
I was on the Maryland side of the island on a quest to find them with national park ranger Nick Clemons. We took a nature hike through the marshland, onto a "secret" beach and then got in our vehicle to hit some of the spots where Nick thought we might find horses. We spotted one grazing solo in the distant marshes, perhaps a bachelor cast off from his band. Beautiful and tough, the horses graze on beach grass, saltmarsh cordgrass and saltmeadow hay and survive the sometimes-tough island conditions.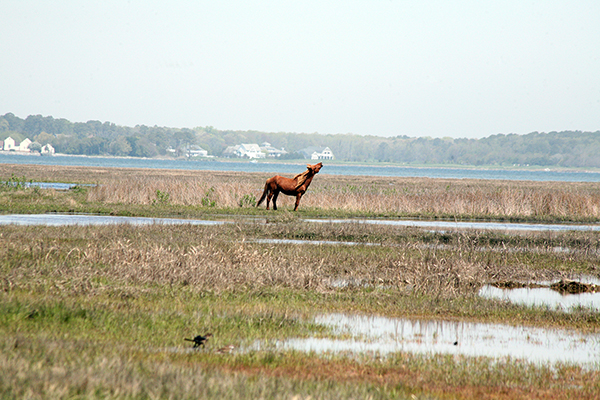 Something's in the air on Assateague Island, where you can see wild horses on beaches, in marshland and even in parking lots! The scenery is dramatic, making for quite an adventure.
While you might find horses on the beach, especially in the summer, we also found them meandering through parking lots and grazing near campsites. Visitors are encouraged not to feed the horses or get too close, and photographs in the visitor center and restrooms show what can happen when humans have tried to pet or feed the horses. Horse people can imagine!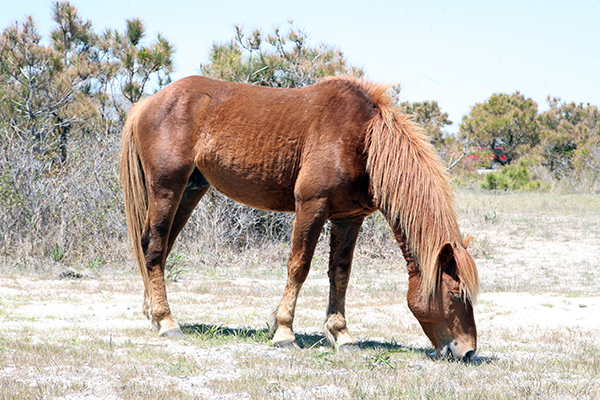 Keep a safe distance from the horses on Assateague Island and enjoy watching them enjoy nature.
The Maryland herd are under the jurisdiction of the National Park Service, which mostly takes a hands-off approach to the horses, the same as they do for other wildlife, administering contraceptives to control the population, but otherwise leaving the herd alone.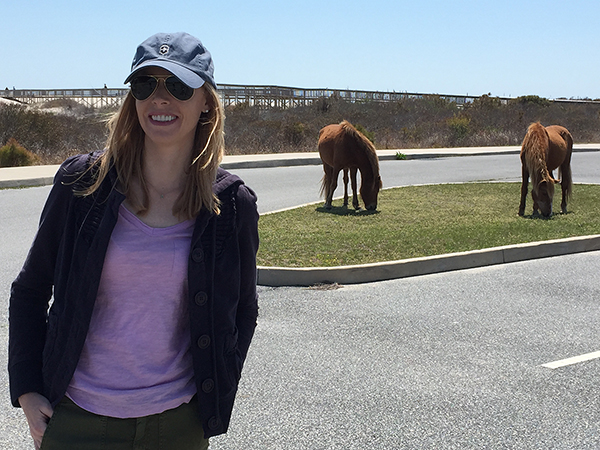 Horses on Assateague Island, Maryland! Our Equitrekking crew recently traveled to Assateague Island, where wild horses abound. I'm writing about the experience for Practical Horseman magazine, Equitrekking.com, Budget Travel and filming for a new series, "Travels with Darley," already online on AOL, MSN and Budget Travel and coming to PBS!
Seeing horses in the wild in this coastal island environment is stunning and special. Assateague is just one of the interesting places where you can still view wild horses in the USA and with beautiful, dramatic beaches, makes for a worthwhile day trip or camping adventure.