Viewing Wild Horses at Spotted Fever Ranch in Southern Colorado
A traveler celebrates her birthday at a working horse and longhorn cattle ranch in Southern Colorado, horseback riding to view wild mustangs.
by Pamela Keller
The morning sun beats down on the back of my neck as I sit astride Penny, my mount for the day. It is quiet, save for a slight wind rustling through the prairie grass, the occasional swish of a horse's tail and the buzzing of flies. I am celebrating my 52nd birthday with friends in the best way imaginable – riding across the open range in search of wild mustangs. And, I am not disappointed. Led by a handsome stallion, a herd of mares crests a hill, stunning in their majestic beauty. This was the thrill of a lifetime for a 'wanna-be cowgirl who, as a child, hoped for years that Santa Claus would bring her a horse.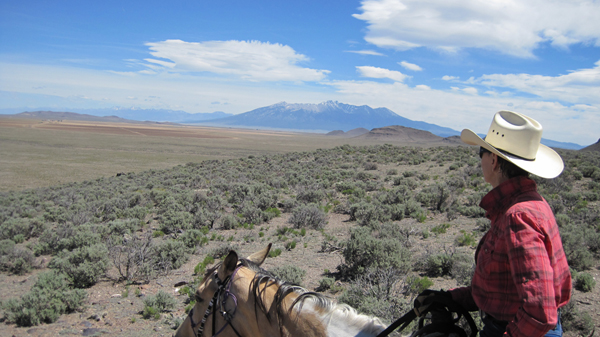 Ranch owner Pat Binger searches for wild mustangs.
These spirited creatures roam freely and in their natural habitat on the prairies of the San Luis Valley. Pat and Rick Binger, owners of Spotted Fever Ranch, are our guides for the day. Rick is our main guide and consummate cowboy, expertly steering us through a fraction of the 60,000 acres on which these horses roam.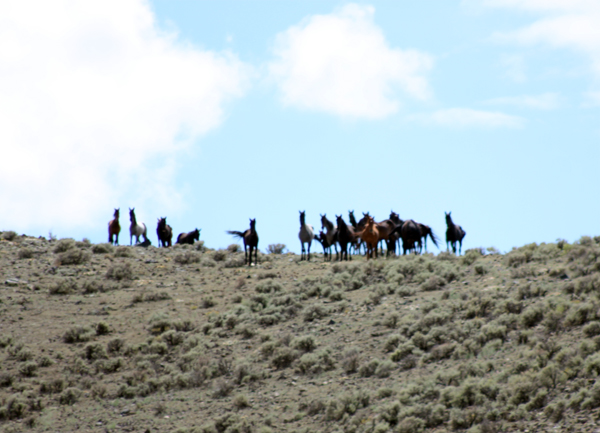 Along with a horse and cattle operation, the ranch welcomes a small number of guests to view wild mustangs from on horseback.
Spotted Fever Ranch is nestled in the heart of the San Luis Valley. Surrounded by the high mountains of the Sangre de Cristo and San Juan mountains, the valley is also home to the Great Sand Dunes National Park and is famous for its UFO sightings – eclectic sums up the valley nicely. Located 230 miles from Denver, CO and 65 miles from Taos NM, the ranch is the Binger's private residence. Upon discovering the large number of mustangs that roamed the area, Pat and Rick started taking friends to view mustangs and quickly decided to share this beauty with others.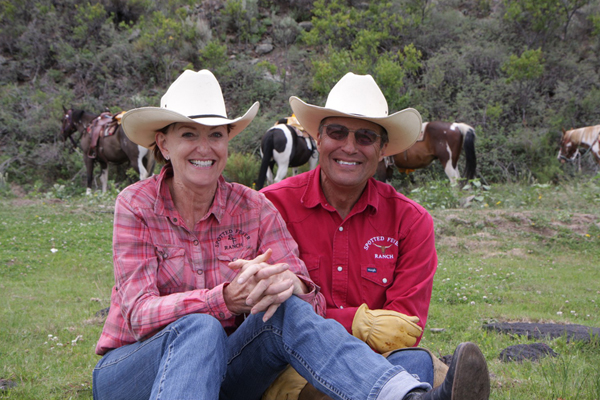 Spotted Fever Ranch owners Pat and Rick Binger started the ranch in 1983.
Rides are tailored to fit guest's needs. Our group was varied in skill level and we rode all day, stopping to view mustangs in the distance while we had lunch. Ranch horses are well trained and are accustomed to all levels of riders, from novice to experienced. Guests are paired with horses based on their liking and experience. For the less experienced, Pat and Rick ensure guests are provided with a training session prior to departing for the ride, and all guests receive a safety briefing.
There's no "nose to tail" trail riding at the ranch. Guests roam on 60,000 acres of open range.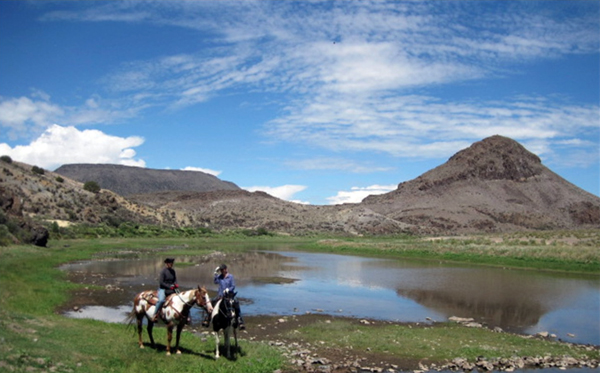 Riding the Rio Grande with Spotted Fever Ranch.
Spotted Fever Ranch is a working ranch. Pat and Rick raise longhorn cattle and horses and spend days repairing fences, mowing, and rotating pastures, in addition to hosting travelers hungry for a real western experience. Following a ride, extra time can be spent at the ranch helping with every-day activities, including moving cattle, branding and doctoring. Or, you can relax on the deck and enjoy 360-degree panoramic views.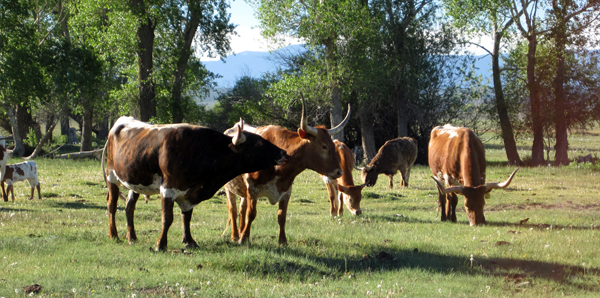 Spotted Fever Ranch raised "spotted" Appaloosas and soon after that "spotted" Texas Longhorn cattle.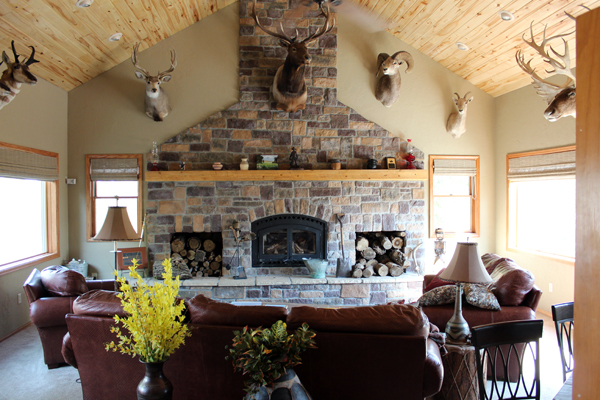 The Trophy Room at Spotted Fever Ranch.
The ranch is lovely. Situated on 300 acres, it has the western feel and ambiance that you would expect of southern Colorado. The Bingers have put a lot of sweat into making their home comfortable and accommodating. The Trophy Room is a testament to Rick's passion for hunting and is the perfect place to relax and sip a glass of wine following a day or riding. Pat is the chef, and her southwestern style of cooking and bountiful meals are the perfect compliment to a long day of riding. A delicious repast, coupled with intimate conversation at the Binger's dining room table, makes the perfect ending to a perfect day.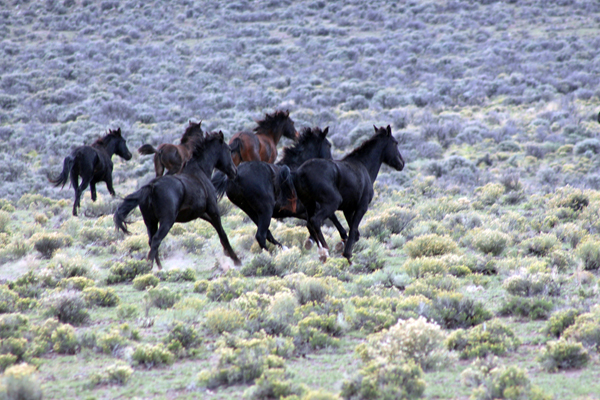 Situated on the open range bordering the Rio Grande River, the open plains and mesas of the San Luis Valley afford a natural habitat for wild mustangs to roam.
My time at Spotted Fever Ranch did not end on my 52nd birthday. I have been back twice and have included the ranch in one of the cycling tour packages that my company At Your Pace Freestyle Cylcing Adventures offers.
This is an authentic western experience, complete with wide-open prairies, infinite skies, and good old-fashioned hospitality.
P.S. "Santa Claus" finally brought me a horse on my 12th birthday. I spent years loving and riding "Princess."