Uruguay- Finca Piedra Sustainable Estancia
Visit a sustainable estancia in Uruguay for horse riding and adventure
We arrived to Finca Piedra Estancia at sunset, the perfect time to see Pedro the gaucho gathering the horses and taking them to another pasture. This is an estancia (ranch), where you'll enjoy eating many of the products produced right on the farm.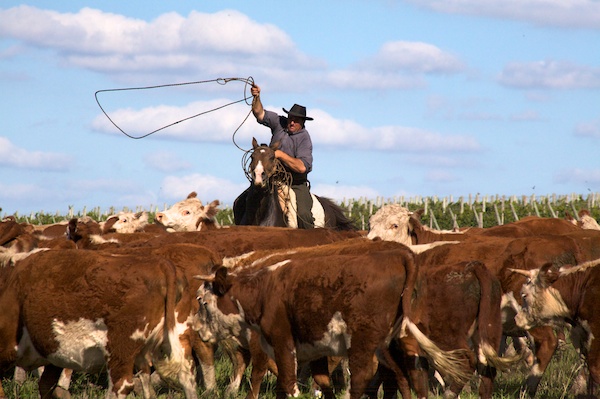 There's wine from their vineyard, honey from their bee hives, fresh vegetables and fruits which they preserve to make jams and limoncello. They also raise sheep, cows, and horses. Run by a French and South African couple, Sandrine and Jason, the ranch sits among the rolling grasslands of Uruguay's countryside.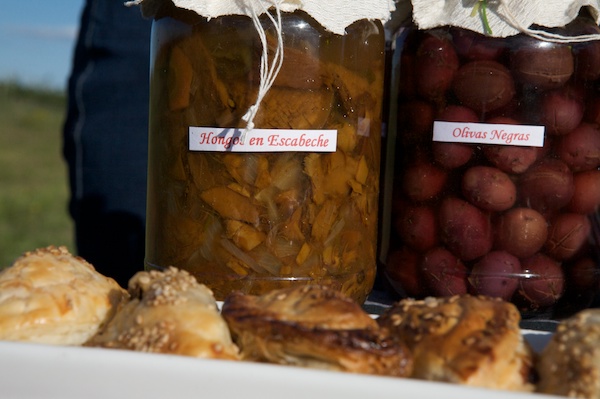 On our first night, we prepared for the filming the following day by talking out by a big bonfire, eating cheese and chorizo and trying some of the wine from the vineyard. For dinner, we moved into the new, big dining area of the main lodge to feast on lamb filled ravioli.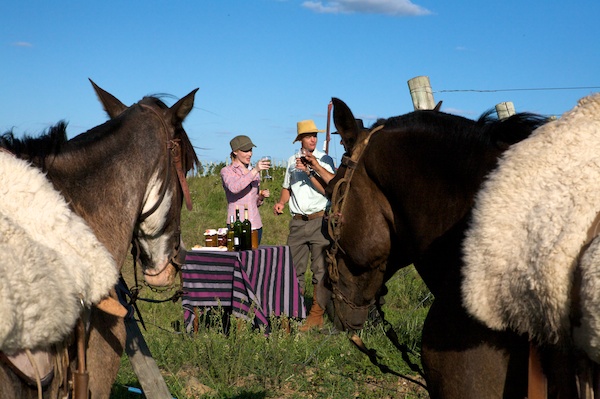 Sandrine and Jason told us about their decision to leave their lives in London and move to Uruguay, a bold move for the young couple. The two are very hands on and have worked hard at building their estancia and guest business. I would imagine that it would be very hard work to run a farm that produces so many things, but also very rewarding to sit down at the end of the day and literally eat the fruits of my labor.
Darley Newman is the host of the Emmy Award-winning Public Television series Equitrekking®, which takes viewers on horseback riding vacations around the world. Equitrekking is broadcast on PBS stations and on international networks. Learn about equestrian vacations you can enjoy at EquitrekkingTravel.com and search for trips in the Equitrekking vacation Guide.