Upcoming Equestrian Events & Programs at Castle Leslie in Ireland
The fall is a spectacular time to visit Ireland and with Castle Leslie hosting a variety of special equestrian events, it makes the season even more enticing.
Located in Glaslough, County Monaghan, just an 80 minutes drive from Dublin and 60 minutes from Belfast, this luxury equestrian getaway often hosts special British Horse Society training courses, dressage clinics and equestrian offerings for younger riders. We particularly like the concept of owning a pony for a week, so kids can get immersed in what it takes to care for a pony, including grooming, mucking out stalls, checking your pony for injuries and wellness and more.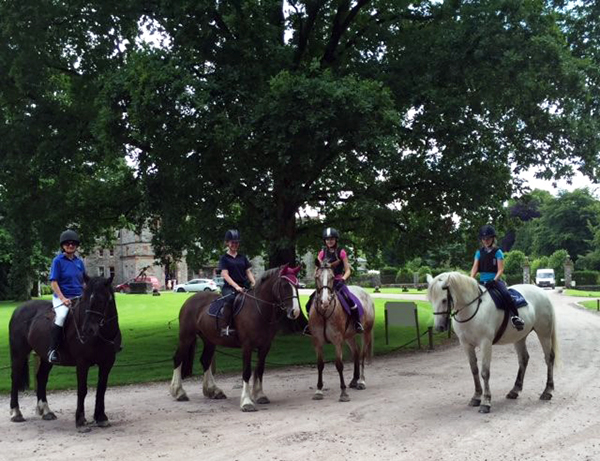 Castle Leslie is not only a visually stunning and intersting place to stay, the property has a rich history. The Leslie Family arrived in Ireland in the 16th Century and brought the Castle at that time. Today, they run the estate as a castle hotel with family member Sammy Leslie, an equestrian, managing the estate, which is governed by a Family Trust.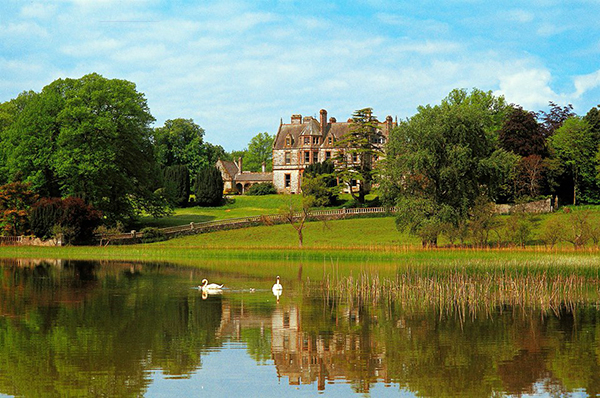 Castle Leslie Upcoming Equestrian Events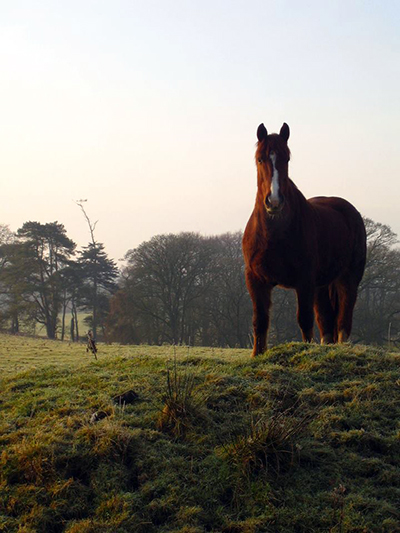 Doagh Saddlery Pop-Up Stand
28th - 30th October 2017
10am-5pm
Peruse the endless great value offers from Doagh Saddlery with their three day pop-up stand at Castle Leslie Equestrian Centre.
Dressage Competition
29th October 2017
Starts at 1pm
Tests will be Intro A, Prelim 13, Novice 25
€10 per entry
Own a Pony for a Week
30th October - 3rd November 2017
From 10am-3pm
Get the opportunity to 'Own a Pony for a Week'.
This session is for advanced children only.
Children will get the opportunity to muck out, groom, tack out and ride.
A show will take place on the final day.
Spaces are limited and booking is essential.
€225 per child
Show Jumping Competition
3rd November 2017
Classes include cross pole, 60cm, 70cm, 80cm, 90cm and 1 metre.
Open to all levels of riders
€10 per entry
British Horse Society Equine Tourism Exam
13th November 2017
For further details, please contact Susan Spratt directly on +44-7808-141079.
Margie Lowry Showjumping Clinic
26th November / 3rd and 10th December 2017
Margie is a previous International Rider and she will be giving showjumping lessons. This is a series of three sessions and riders are asked to complete all three.
€35 per rider
Ladies Only Coffee Morning Hack
5th January 2018
Starts at 10am
Get the opportunity to hack your own horse or hire a horse and enjoy the lovely countryside Castle Leslie Estate has to offer.
Open to all but must be able to walk, trot and canter.
€40 per person
British Horse Society Stage 1 Training
11th, 18th & 25th January 2018
1st, 8th & 15th February 2018
From 7pm – 9pm
Train Towards your BHS Exams
Riders must pay up front and booking is essential. Riders must be 15 years and over to compete the training.
€180 for 6 sessions
Eventing Ireland Camp
2nd - 4th February 2018
For further details, please contact Nicky Nesbitt on nickynesbitt@hotmail.co.uk
Mandi King Showjumping Clinic
15th & 22nd February 2018
1st March 2018
Open to all levels of riders
€35 per person
British Horse Society Camp
16th - 18th February 2018
16th - 18th March 2018
For further details, please contact Susan Spratt directly on +44-7808-141079.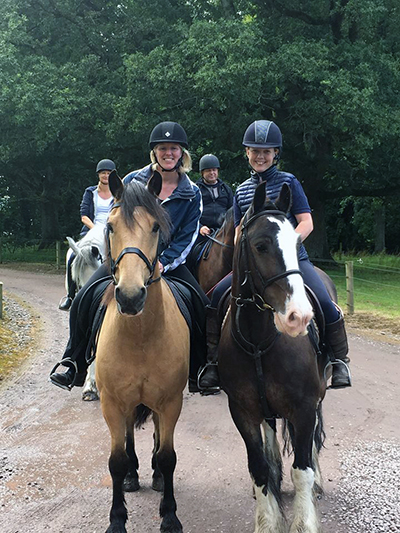 Learn more about Castle Leslie on their website and at EquitrekkingTravel.com, where you can contact Julie, our preferred USA agent, for questions and booking.