Turquoise Riviera Ghost Town of Kayakoy
Read about one of the most unusual destinations that I've explored on horseback... Kayakoy
by Darley Newman
Kayaköy was once home to thousands of Anatolian Greeks... today it is deserted.
Having trekked to ancient cities in Turkey's lesser-visited interior, I was excited to explore the more popular beach destinations along Turkey's Mediterranean Coast, called the Turquoise Riveria.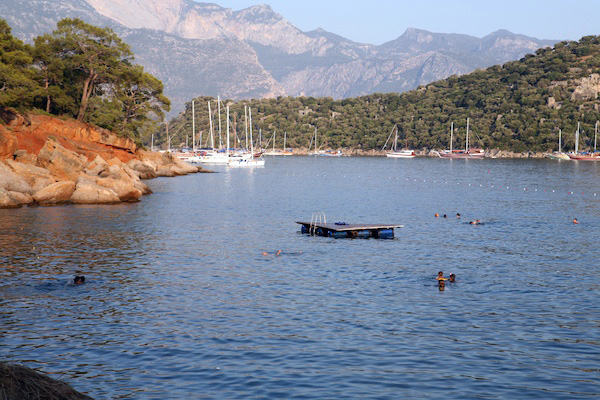 Even the bustling town of Fethiye, our first stop on the coast, is overshadowed with historical ruins. It was called Telmessos in ancient times and was a prominent city on the coast.

In the nearby Kaya Valley, where we'd saddle up, there was a tranquil setting. The land in Kaya Valley is fertile. People have been farming here for centuries.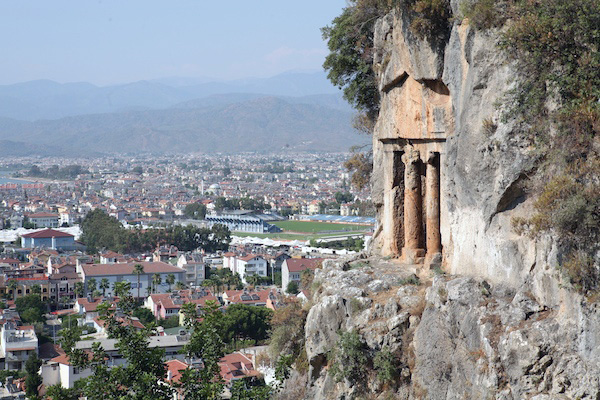 On the ride from Norma Butler's Perma Ranch in Kaya, we cantered and trotted past small farms, stone fences and family run restaurants intermixed with Roman tombs and other remnants of this historic area that Mark Anthony was said to have gifted to Cleopatra as a wedding present.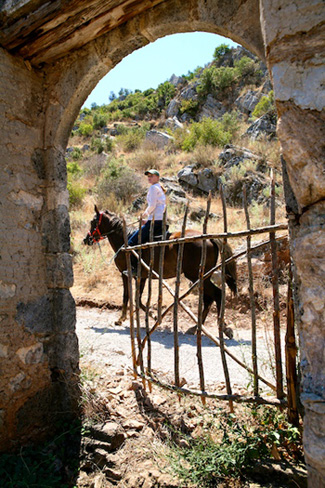 Our destination was the deserted town of Kayaköy, once inhabited by thousands of Anatolian Greeks. Until 1923, a Greek community thrived in this now desolate area. Their village was called Levissi and consisted of homes, churches, shops, schools, even a local newspaper and a hospital.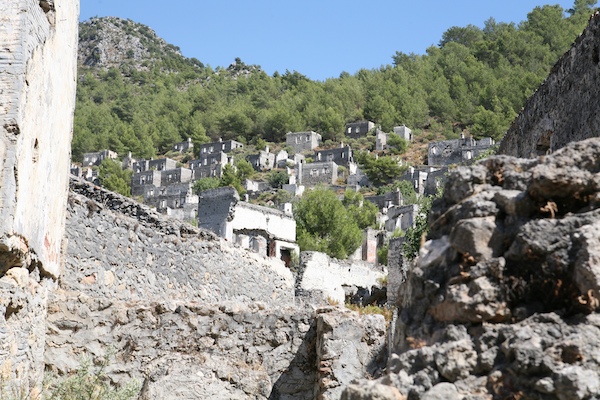 Following the Greco-Turkish war, the governments of Greece and Turkey agreed to exchange populations. More than a million people were forced to leave their homes. Greek Christians who made their home in Kayakoy were sent to Greece.
From Fethiye Harbour, they boarded a ship for a land that they did not know. To replace the villagers of Kayakoy, Turkish speaking Muslims were sent to Kayakoy, but they did not last in the rugged hills.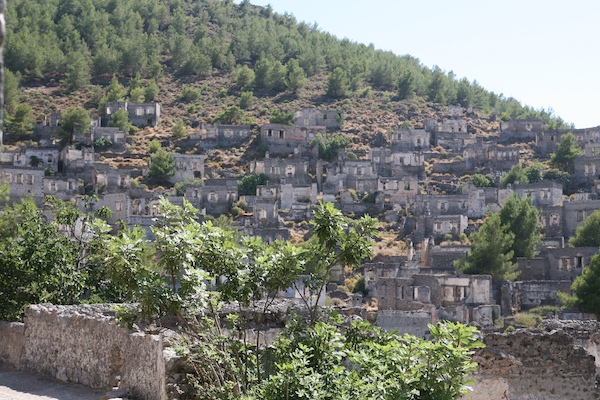 It's really eerie to ride through this large deserted town. I've been to ghost towns in the American West-- abandoned when the Gold Rush was no longer-- but Kayakoy's tragic history may leave travelers a more disturbed feeling. It did for me. Kayakoy means stone village, and all that remains here now are stone skeletons.
Norma talked about the book "Birds Without Wings" by Louis de Bernières, which I really want to read after riding through Kayaköy. The novel's fictional setting is thought to have been Kayakoy.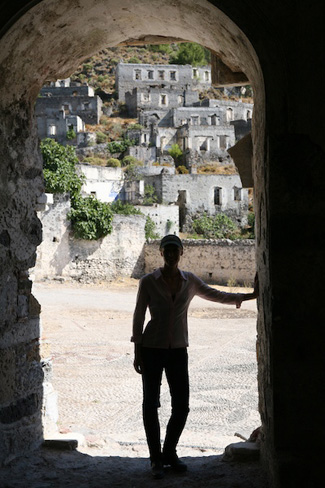 We rode through the old cobblestone paths, past the crumbling stone walls which once held homes. They now sit abandoned along the hillside-- not even their rooftops remain.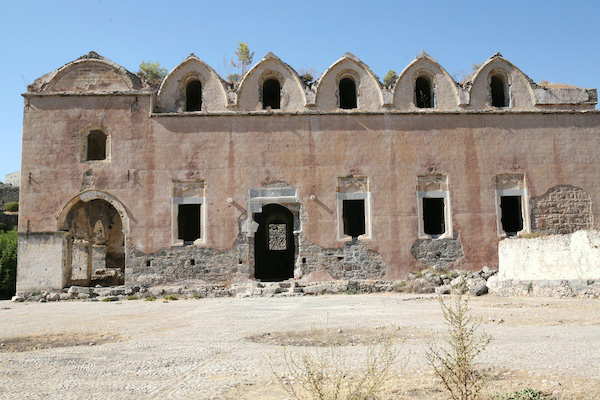 We tied up our horses and hiked up to a church further up the hill, where the footing is too precarious for riding. Inside the cool church, I could see some paint still adorned the walls.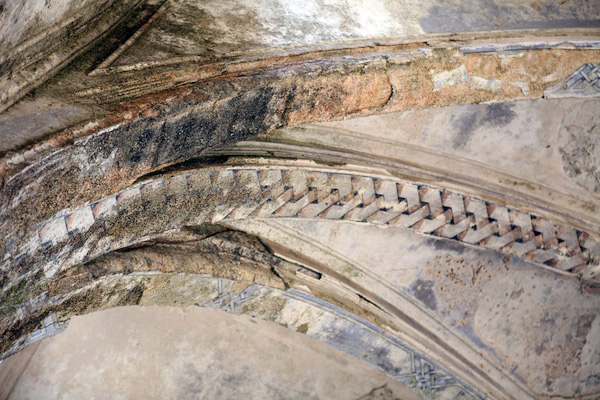 I could close my eyes and imagine the activity. There would have been children running up and down the streets playing, women bargaining for goods in stores and bakeries and families dressed in their best heading to the abandoned church where we were now standing above a dilapidated mosaic.
Now, the only sound in the village was from us, clip clopping on our horses around the ghost town of Kayakoy.