Turkey- Cappadocia Riding Tour Arrival
After a long flight from the USA, we're happy to arrive in the land of Fairy Chimneys and piping hot tea–– Cappadocia, Turkey
Today we traveled over 24 hours from Washington, DC to Cappadocia to begin our horseback riding odyssey in Turkey, a country which seems so exotic to me. Straddling Europe and Asia, Turkey has a fascinating history and Cappadocia in particular has a fascinating history with horses. The word Cappadocia is said to stem from the Persian word, "katpatuka," which roughly translates to "land of beautiful horses."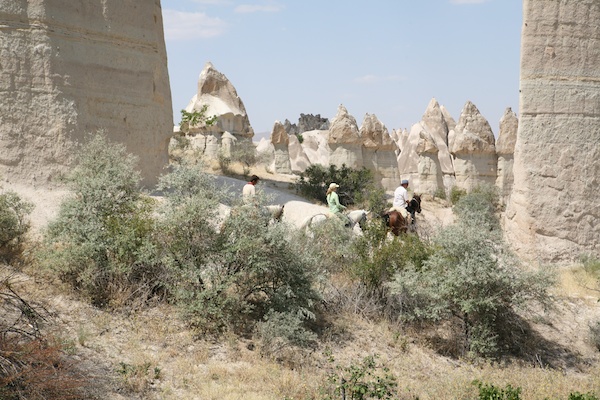 Cappadocia Landscapes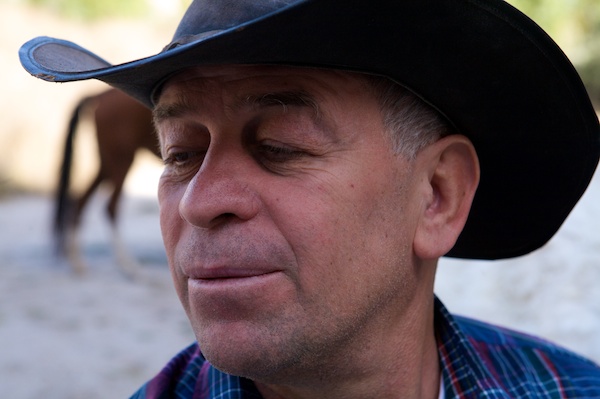 Ahmet Diler of Kirkit Voyage
In Cappadocia, we will be riding with Ahmet Diler of Kirkit Voyage, who organizes horseback riding and other adventure activities in Cappadocia. He grew up in Avanos, where we will base ourselves for the first part of the trip. Ahmet is a horse lover, whose takes great care of his Arabian horses. Many are a mix of Arabian and Barb and many are full Arabians.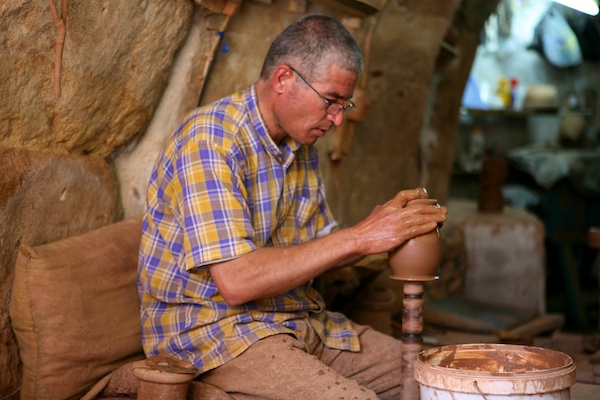 A potter in Avanos
Ahmet picked us up from the airport and we drove to Avanos to visit the stables and scout for the upcoming days. We're staying in Kirkit Pension, one of his hotels. The pension was the former home of a wealthy resident in Avanos, a pottery and weaving center in Turkey.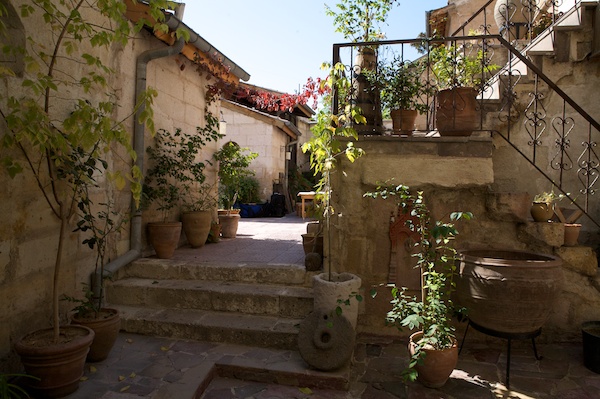 The Courtyard in Kirkit Pension, Avanos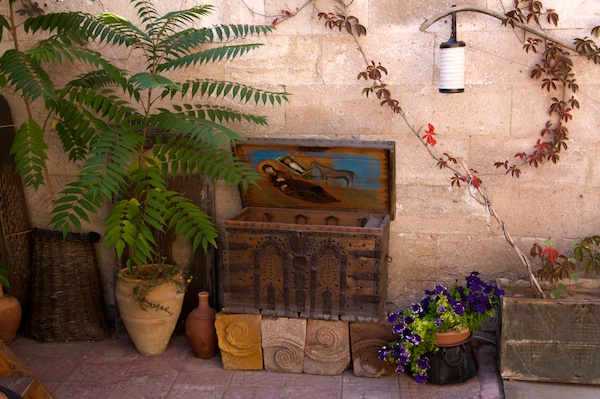 We ate in the courtyard, where local gypsies play live music each night. After a long day of traveling and scouting, everything from the tomato salad to the lentil soup to the ripe peaches tasted really good. I am going to sleep very well and hope to be on Turkish time in the morning in preparation for our first ride.

Watch the Equitrekking video promos and purchase Equitrekking DVDs in our Store. Learn about equestrian vacations and book a Cappadocia riding holiday at EquitrekkingTravel.com.