Treehouse Brunch Ride in Botswana's Okavango Delta
For a Champagne toast from a treehouse overlooking the world's largest inland delta, saddle up for this horse safari in Botswana and one of the coolest brunches I've ever experienced.
One of the best ways to get around Botswana's Okavango Delta, the world's largest inland delta, is to island hop on horseback. You can ride through areas that no vehicle can navigate, popping over logs as you canter across small islands, swimming with your horse through lagoon channels carved out by hippos and emerging again on yet another uninhabited island.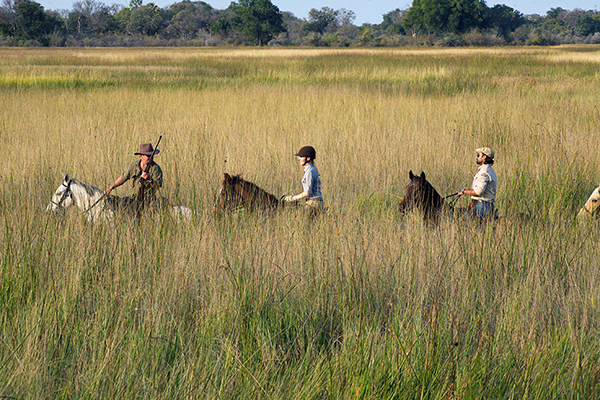 If you ride here, you're guaranteed to get wet. Though the morning swims on the Botswana Okavango Horse Safari may be chilly, it gets warmer towards the afternoon and evening sunsets are spectacular, adding to the diversity of experiences in this special area. We spent our nights in plush tents at Macatoo Camp on a 500,000-acre private concession.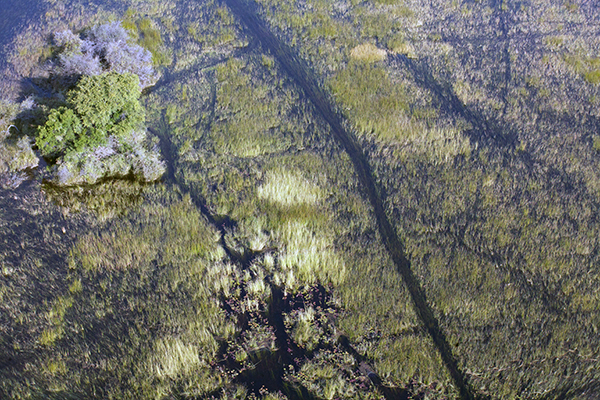 I was a little worried about running into a hippo or a crocodile, as water rose up to my bum on our last morning's trek. My horse Moko and I waded into a deep waterway lined by grass and reeds. I gave Moko a loose rein, and he began to swim–– a most amazing feeling!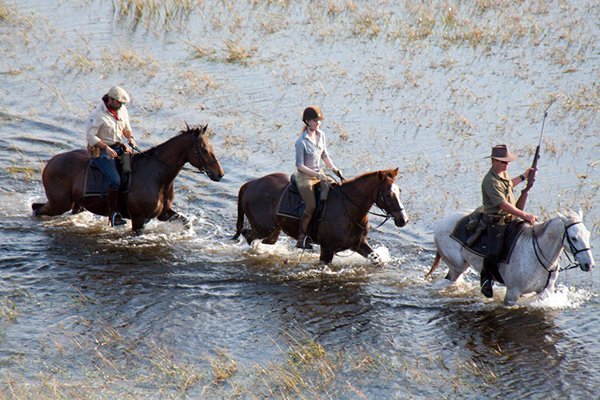 We were headed to an idyllic treehouse for brunch. Along our route, we spotted giraffes, wildebeest, elephants and hippos- not bad for a morning swim. Arriving at the treehouse, I was blown away by just how cool it is. The platform is large enough to have a table seating several people and even a buffet for food and can also be set up for special occasion sleep-outs for honeymooners.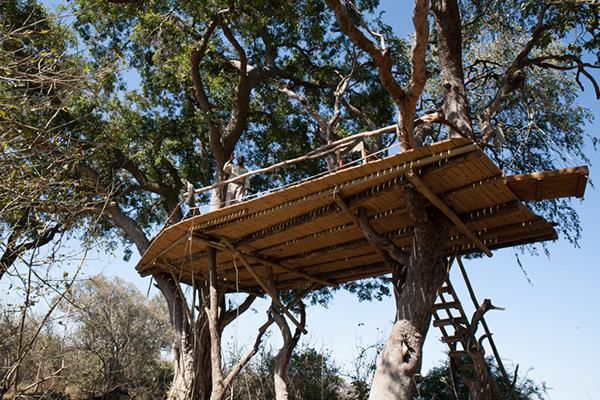 Up high overlooking the marshland of the delta, horses grazed below and birds flew past. I idly sipped a mimosa, awaiting the next elephant passing. I decided then and there that Botswana's Okavango Delta is truly one of my favorite places on earth and that this was one of the coolest brunch rides ever.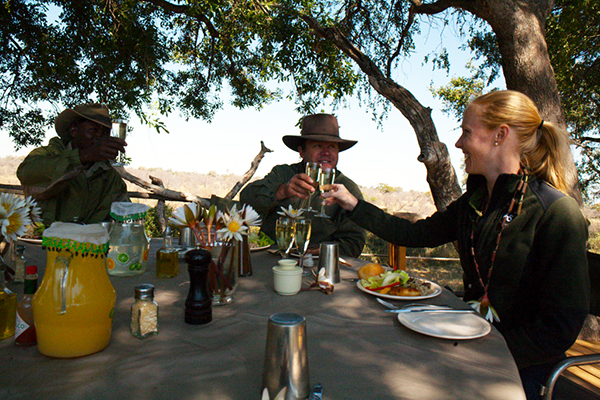 Learn more about the Botswana Okavango Horse Safari, which we filmed for Equitrekking on PBS, Horse & Country TV and beyond and has won the Good Safari Guide winner of Best Horseriding Safari in Africa.