Trail Riding in Nebraska: Fort Robinson State Park
Learn more about one of Nebraska's most popular horseback riding destinations, Fort Robinson State Park.
Fort Robinson State Park in Nebraska is a former U.S. Army fort with 22,000 acres of public recreation and historic significance. It is located two miles west of Crawford on U.S. Route 20 in the Pine Ridge region of northwestern Nebraska and has a fascinating history.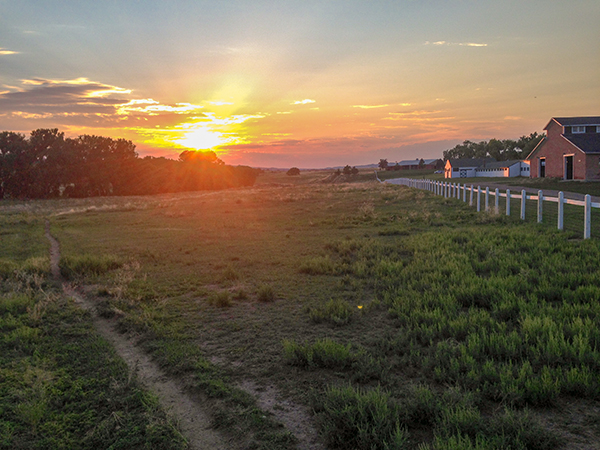 Photo courtesy Jenny Wheatley.
It is the place where American Indian war leader Crazy Horse of the Oglala Lakota was killed while resisting imprisonment in 1877. And in 1885, the famed all-black Ninth Cavalry Regiment was stationed at Fort Robinson – the Native Americans called them the "Buffalo Soldiers."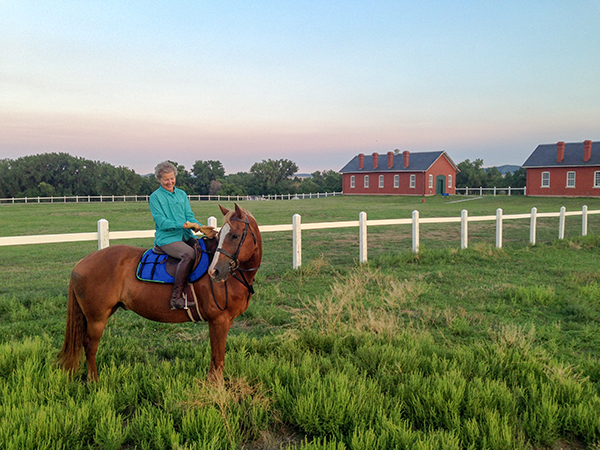 Photo courtesy Jenny Wheatley.
By the end of WWI, the fort became the largest quartermaster remount depot, which provided horses to U.S. Army units. During WWII, it became a large K-9 training center as well as a German prisoner of war camp.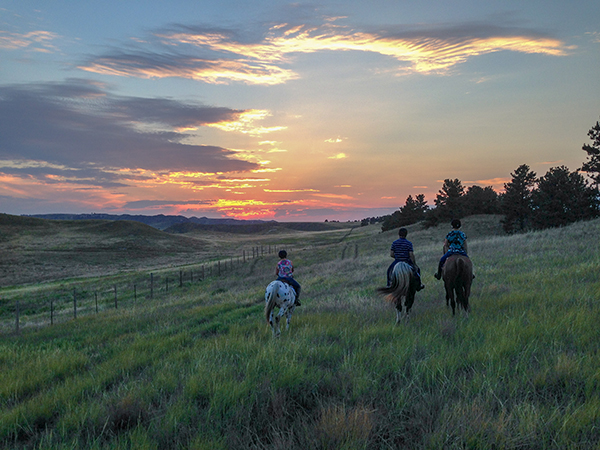 Photo courtesy Jenny Wheatley.
Fort Robinson was closed in 1947, but many of the original buildings still stand. The fort is now a state park managed by the Nebraska Game and Parks Commission. It's one of the best places to trail ride in Nebraska.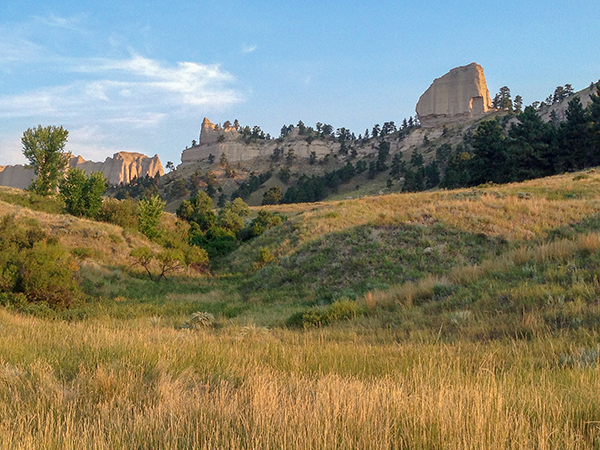 Photo courtesy Jenny Wheatley.
Ride at the Fort
If you want to ride under the wide blue skies with millions of stars at night, see the buffalo roam, and watch antelope race across the fields (I even galloped alongside them for a short period!), then Fort Robinson is the place to explore.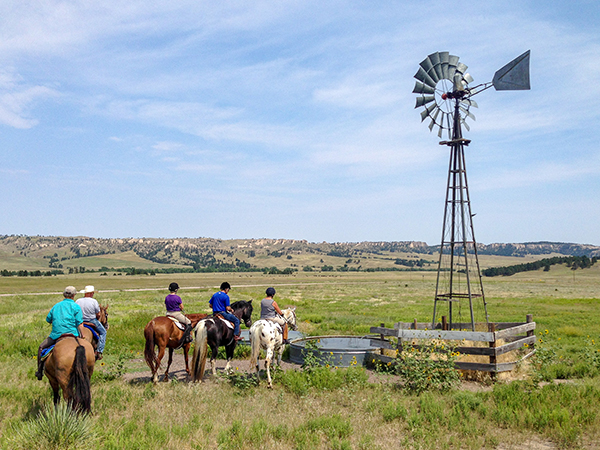 Photo courtesy Jenny Wheatley.
With marked trails that cross small streams, wind through trees and wide open plains, Fort Robinson gives riders opportunities to view turkeys, longhorn cattle, perhaps a coyote slinking away, bald eagles soaring and a wide variety of beautiful flowers and grasses. Incredible escarpments offer riders challenging terrain that is rocky, steep and narrow at times, but when you reach the top, the views are spectacular.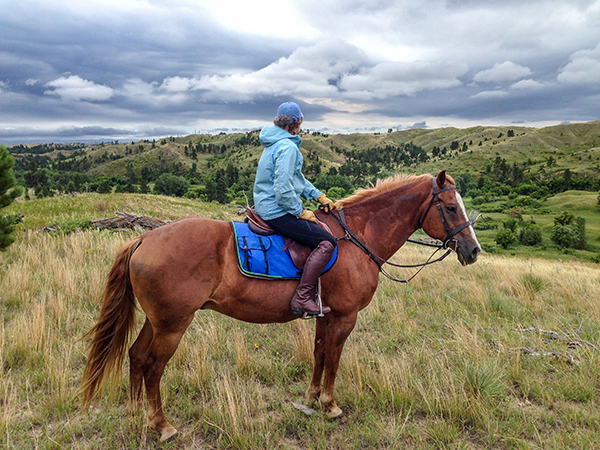 Photo courtesy Jenny Wheatley.
Horse Boarding and Guest Lodging
Stay at the park for the full experience. Many of the old buildings that served as officers and soldiers quarters have been repurposed into lodging for guests. But reserve well in advance, as they are very popular during the busy season. There is also ample room for camping, including primitive tent camping or modern spaces for campers and living quarter horse trailers.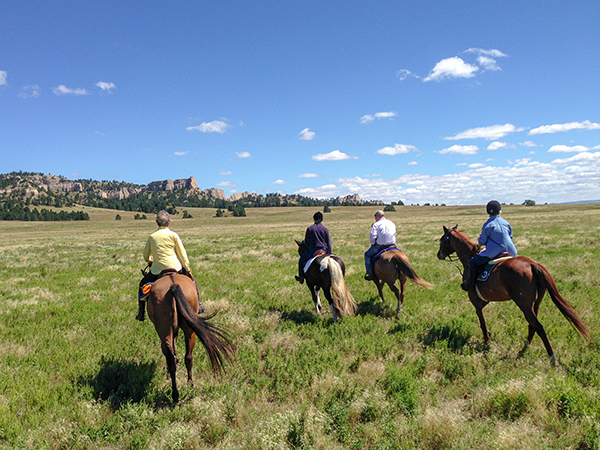 Photo courtesy Jenny Wheatley.
For hours of incredible riding through rolling fields, challenging climbs, and jaw-dropping views, Fort Robinson dispels the myth that Nebraska is flat!
About the Author: Carine Stava has a Bachelor of Science in Education from the University of Nebraska-Omaha. With her husband, she owns The Farm at Butterflat Creek, where she trains horses and teaches lessons in Hunter/Jumper and Fox Hunting. She hunts with North Hills Hunt and is the First Flight Field Master most of the time.