Trail Riding at Salamander Resort in Middleburg, Virginia
My trail riding adventures at Salamander Resort & Spa in Middleburg, where you can gain access to elite lands where American aristocracy has ridden throughout history.
by Darley Newman
As we rode along a trail lined with tall grass and colorful flowers on one side and a manicured lawn complete with a fire pit, Adirondack chairs and life sized chess set on the other, I knew I was riding through a special, somewhat eccentric place. A longtime haven for equestrian pursuits and Washington, DC's elite, Middleburg, Virginia has a new equestrian resort that allows travelers the chance to ride on a historic sprawling estate of this coveted area for horse lovers–– Salamander Resort & Spa.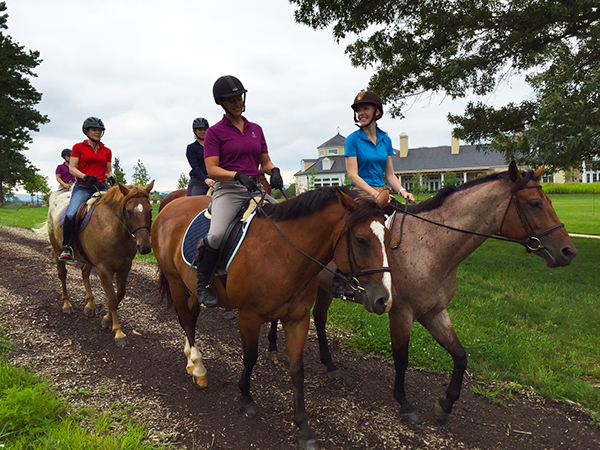 Guests can bring their horse or ride one of Salamander's horses, which I found to be responsive and fit. There's a lot to do at the resort, including Yappie Hour, where those traveling with their dogs can convene for drinks on the portico, a zip line course and luxurious spa, but the distinctive focus are the equestrian activities.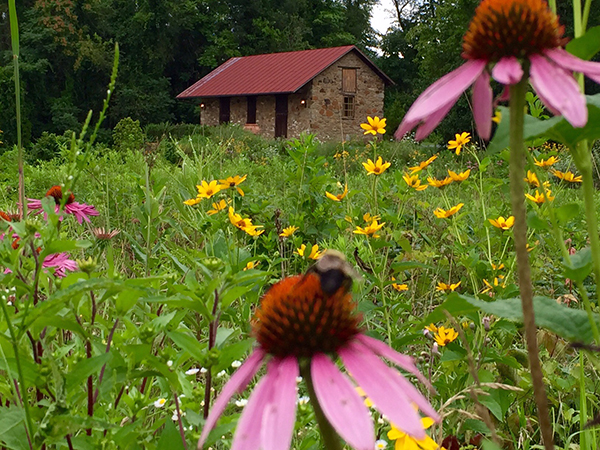 I rode a strawberry roan Appendix Quarter Horse mix named Whiskey, the type of strong, but laid back horse that I like. We passed the resort's lush gardens, where fresh herbs, vegetables and flowers are picked for farm to table meals. Our entire group's horses seemed at ease as we our guide Ashley pointed out beehives in the not too far distance, another farm to table endeavor. We were heading up into the forest to a spot where a long-standing stone fence once laid by Scottish immigrants lines the neighboring property and leads to views of the rolling foothills of the Blue Ridge Mountains.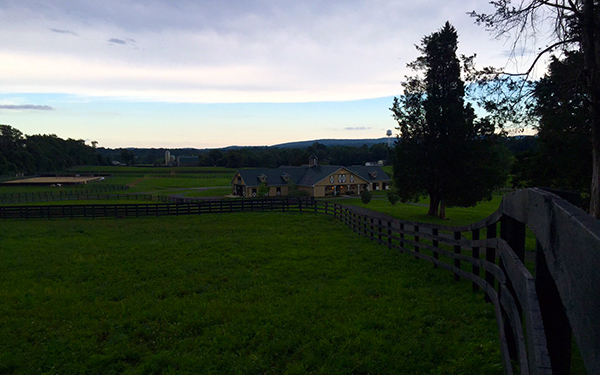 The property where Salamander rests is on the grounds of the former estate of Pamela Harriman, a socialite and one-time daughter-in-law of Winston Churchill. Jackie Kennedy once rode on Salamander's land as well. Remnants of the past, including a well-restored over one hundred-year-old stone stallion barn remains. If you choose to saddle up here, be prepared to find horses that are as pampered as they come and a spotless stable. You may just want to stay!

Learn about Virginia equestrian vacations in the Equitrekking Vacation Guide and Salamander Resort.