Touring Claiborne Farm in Paris, Kentucky
Stand beside million dollar horses at Claiborne Farm, which has been a top Thoroughbred horse farm for over a century.
by Darley Newman
Once the home of Secretariat, Claiborne Farm, located in Paris, Kentucky is one of the most beautiful horse farms I've visited and home to some of the most expensive horses I may ever see. Home to Thoroughbreds for over 100 years, this is a great farm to visit if you want to touch and take photos with horse racing legends. I was surprised how close we regular tourists would be able to get to some of these multi-million dollar horses and how close we didn't want to be to a few that are known for their propensity to bite!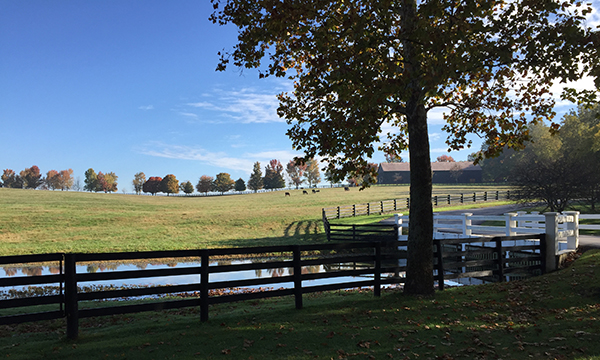 Beautiful pastures at Claiborne Farm.
I was so enraptured in the beauty surrounding me that I missed the entrance to Claiborne Farm. Leave plenty of travel time, as the entrance is not super well marked, not currently correct on all GPS devices and easy to miss because of the natural distractions.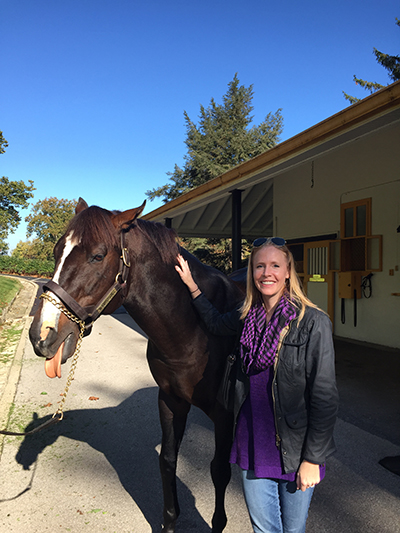 War Front poses for the camera.
Once on your tour, you'll learn about how these stallions are cared for and the inter-workings of this historic farm. I was able to say hello to Orb, who won the Kentucky Derby in 2013 and who our guide said has the nickname of Snapper. I was a bit cautious as I took a photo with him. While his stud fee in 2015 will be around $25K, some other horses at Claiborne, like Mr. Prospector, have had fees of around a half million. In fact, this illustrious farm has had ten Kentucky Derby winners foaled and raised here.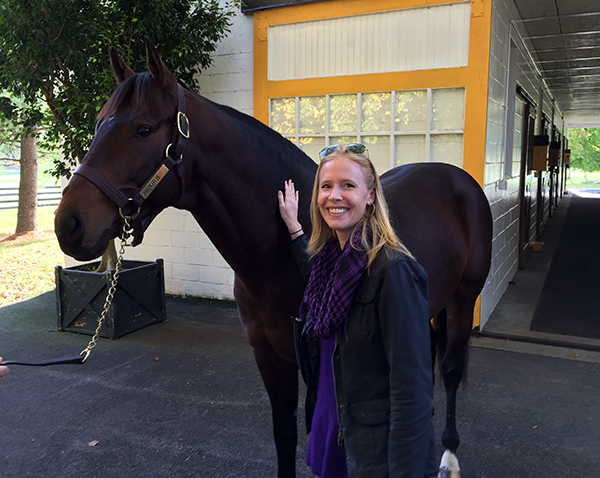 With 2013 Kentucky Derby winner Orb.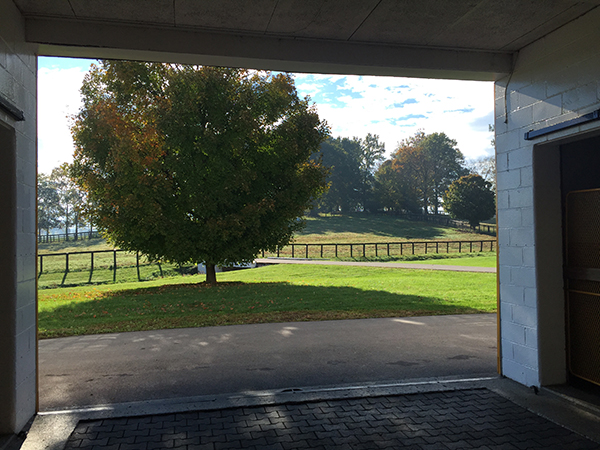 Farm views from the stables at Claiborne Farm.
After the tour, I paid tribute to leading American sires at the cemetery located near the farm's entrance, including the grave of Secretariat, making for a memorable tour through horse history. Make sure to stroke the rooster statues on the way out. It's said to be good luck.
Secretariat's grave in the cemetary at Claiborne Farm.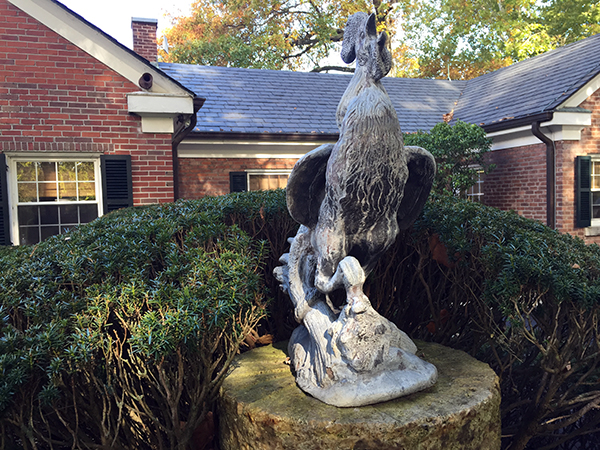 The rooster at the entrance and exit to the cemetary.
How you can go: Claiborne Farm is located in Paris, Kentucky and offers free guided tours. Learn more about the days, times and schedule at claibornefarm.com.