Three Great Places to Horseback Ride in Maine
Did you know that you can horseback ride on the beach in Maine? Here are two of the best beaches and a wildlife refuge that you won't want to miss.
Text and photos by Susan St. Amand.
I've ridden a lot of Maine's trails over the years and was excited to return this fall to enjoy horseback riding on Maine's beaches, as well as Trimble Mountain in the Calais, Maine area. These are diverse places to saddle up and enjoy ocean views and even catch a glimpse of Canada in the distance. Here are some great location picks for trail riding with your horse in Maine.
Riding at Popham Beach State Park, Maine
Popham Beach State Park off the rugged coast of Maine is the state's most busy state park beach. However, between October 1st and March 31st, it is open to horseback riding when the crowds die down and the weather is much cooler.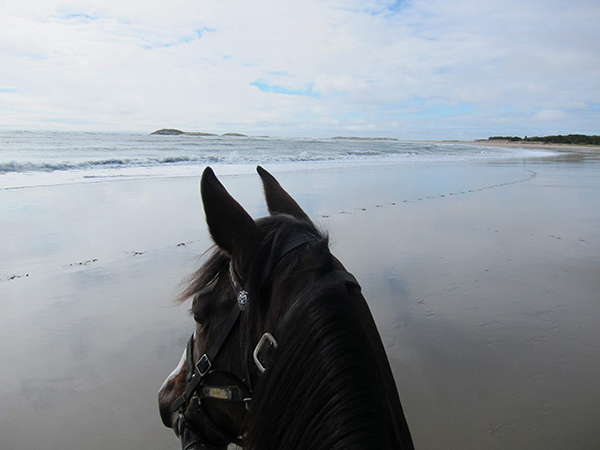 This was my third beach in as many days along the New England coastline. Popham Beach has a more primitive coastline with many rock formations and sand dunes to be seen. It is also one of my favorite beaches to visit as there are many sand dollar shells to be found along the beach during the fall season. It is also a bit more secluded--making it a gem to ride for those who seek a more quiet atmosphere.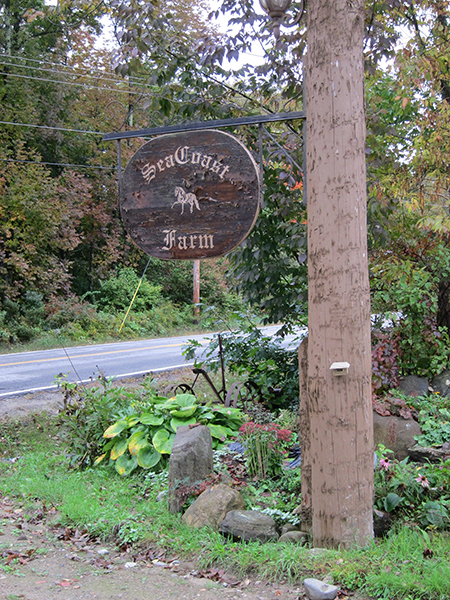 On this particular day of beach riding, the sun was shining, and my horse was more comfortable with the ocean waves pounding onto the beach. We galloped across the beach--enjoying the exhilarating ride.
As with the previous beach riding adventures along the New England coast, authorities prefer that equestrians ride only during low tides for safety reasons. Riders are required to pick up any manure deposited by their horses on the beach or parking areas. Manure or "diaper" bags are recommended.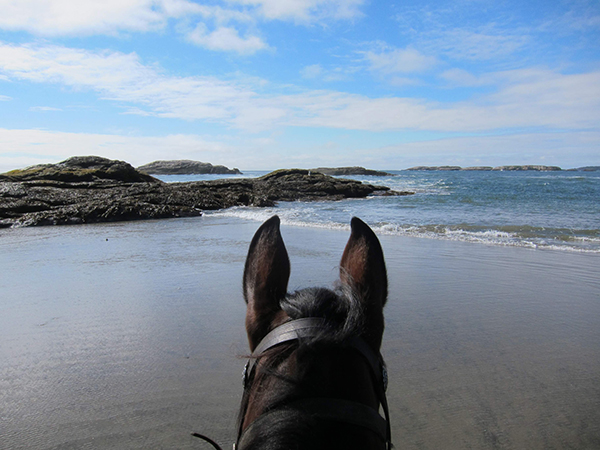 At the end of this fantastic day of beach riding, we returned to Seacoast Farm in Wales, Maine for overnight stabling. It was great to return to familiar facilities successfully utilized in the past, making for great horse traveling experiences.
Riding on Old Orchard Beach, Maine
Many beaches are open to equestrians during off seasons when tourists are scant and the weather is colder. Such is the case for Old Orchard Beach, Maine.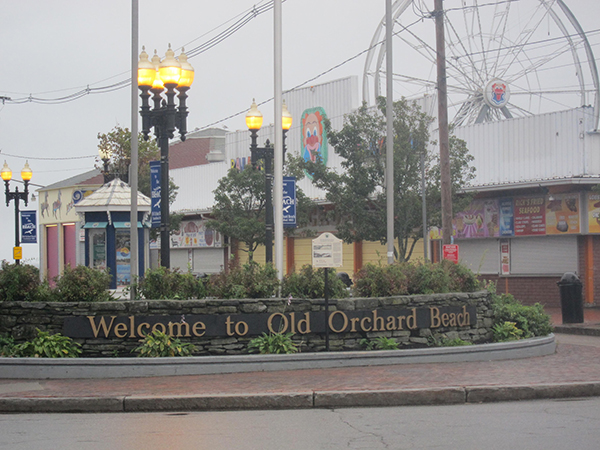 As I was traveling through Maine with my horse, I made it a point to take advantage of an opportunity to ride on the beach to add to the many fond memories I have experienced visiting Old Orchard Beach. To accomplish this, riders must purchase a riding permit from the local town hall. The permit is good for the season. Authorities prefer riders ride during low tides only for safety reasons. In addition, many beaches now require riders to pick up any manure deposited by their horses on the beach or parking areas. The town hall can also recommend parking areas available for parking trailers. Currently, parking is permissible at the Milliken Street public parking lot near the Old Orchard Beach Pier. Traffic of any kind is very light during the off-season.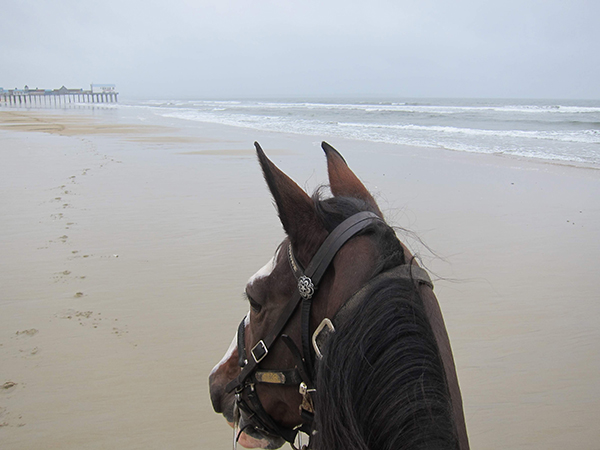 On this particular cool day, it was drizzling rain, but that did not deter me from enjoying a beach ride. Wearing rain gear, my horse and I enjoyed the desolate looking beach all to ourselves. The hollow thud of my horse's hooves on the water-packed sand echoed for several miles on the beach. The ocean breeze and sea air were invigorating. Adjacent to the Old Orchard Beach area is Scarborough Beach and Scarborough Beach State Park, where horseback riding on the beach is available as well.
Initially, my horse was skeptical of the loud, white-capped waves coming in towards her on the beach, but as we kept edging closer to the water, her confidence grew and she finally got her hooves wet.
Riding at Moosehorn National Wildlife Refuge and Trimble Mountain in Maine
Located on the outskirts of the Calais, Maine, the easternmost town in the United States, is Moosehorn National Wildlife Refuge. This refuge, maintained by the U.S. Fish and Wildlife Service, provides a sanctuary for migrating birds, endangered species (such as bald eagles), and other wildlife. It also contains wetlands, bogs, streams, and hardwood forests to maintain a diverse ecological system.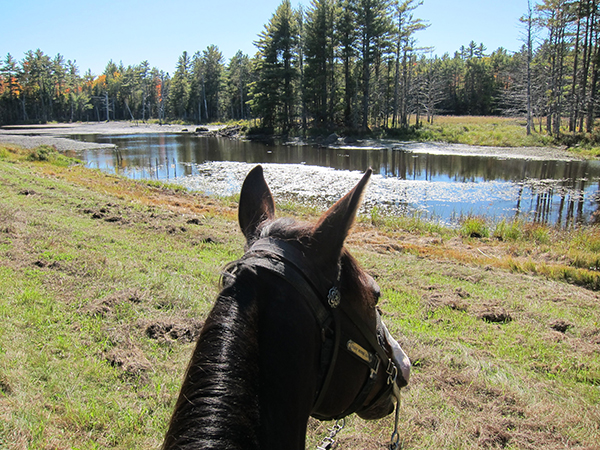 Moosehorn National Refuge contains over 50 miles of trails for hiking, biking, and horseback riding. The refuge also has a separate education building for use by youth groups to provide opportunities for them to learn about wetlands and wildlife.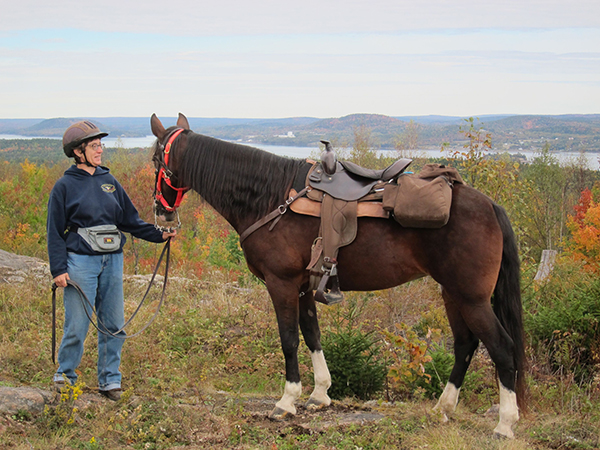 Moosehorn National Wildlife Refuge is a superb area to view wildlife in their natural state little-known place with low traffic. An added bonus was viewing the colorful changing of the leaves by riding during the fall season.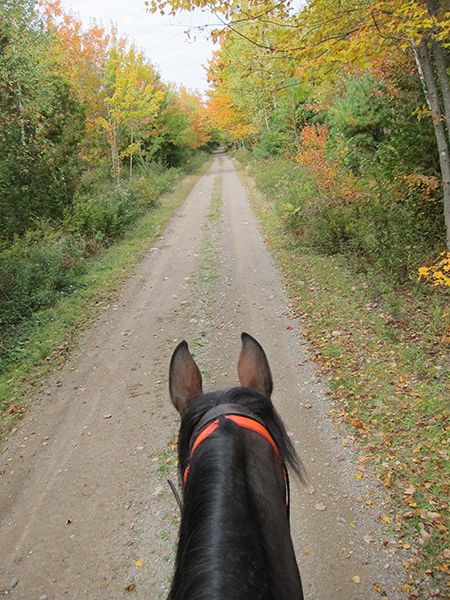 In returning to the Calais, Maine area, I was prompted to return to Trimble Mountain. It can be accessed via the ATV trail system in the local vicinity. The portion of the trail to access Trimble Mountain is rigorous and rocky, so horses should be well-shod. Once you reach the top of Trimble Mountain on horseback, you can view the St. Croix River and St. Stephens, Canada in the distance. The view during the fall season provides a colorful backdrop as well. Pictures do not do it justice. The topography also makes this site a close second to what I previously experienced at Acadia National Park nearby.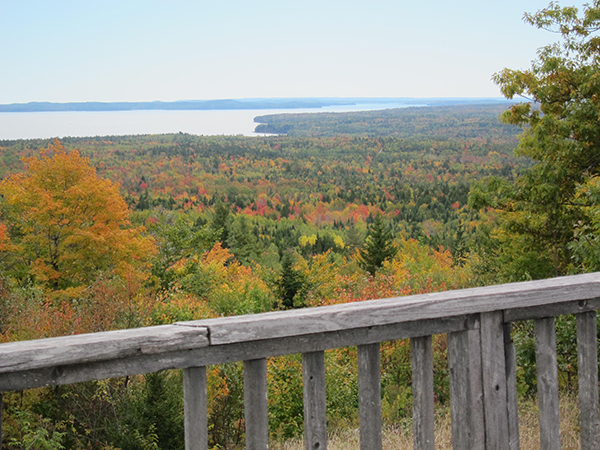 The rustic outdoor recreation areas in Maine prompt me to return frequently to experience all the state has to enjoy from horseback.
About the Author: Susan St. Amand is a Board Member of the Shenandoah Trail Riding and Horseman's Association in Shenandoah County, Virginia. She grew up in Northern Maine with horses on a farm and has been a transplant to Virginia for the past 26 years. A retired Youth Education Technician, she enjoys planning horse vacations with friends and has currently completed many rides in Maine, New Hampshire, Pennsylvania, New York, West Virginia, Tennessee, North Carolina, as well as Virginia, trailering her own horse.