The Valley of the Enigmas in Mexico
Thought to be the site of ancient rituals, feel the energy on a ride through this special valley outside of the Magical Village of Tapalpa.
In Central Western Mexico's Sierra Madre Mountains, about a two-hour drive south of Guadalajara, the lesser-visited Pueblo Mágico of Tapalpa is a beautiful place to saddle up and step back in time. Pueblo Mágicos or Magical Villages are so designated by the Mexican government for their significant cultural, historical and natural wonders–– all of which you'll find in Tapalpa. You may see riders in high boots walking or riding through the cobblestone streets of this scenic village, which dates back to the 1600's and contains pretty white, colonial buildings with red tile rooftops.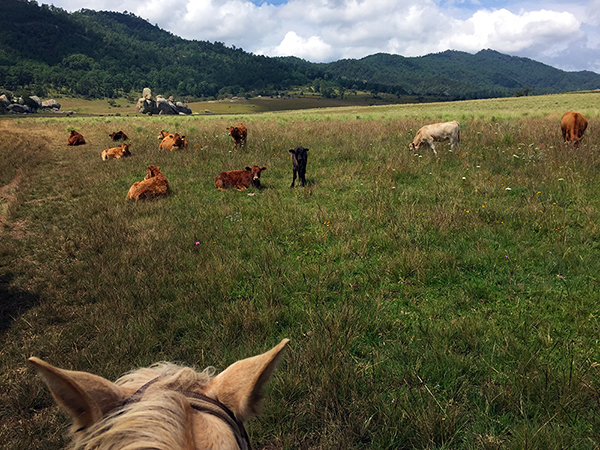 Through the ears view of the rocks in the distance.
Tapalpa translates to mean "land of colors", because of the minerals in the soil that the indigenous people used to dye cloth. Old stone walls similar to what you might see in Ireland, farms, wildflowers and forests of pine and oak dot the lovely, rolling countryside.
Locals hanging out in the town of Tapalpa.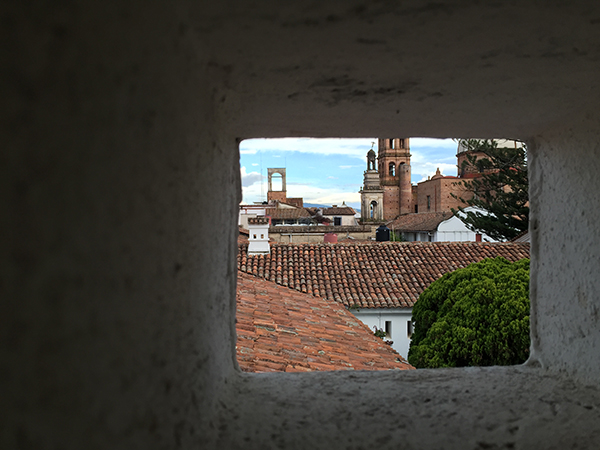 Tapalpa's red rooftops.
Just outside of town there's an area that locals have long thought holds a special significance, Los Piedrotas. Called El Valle de los Enigmas or the Valley of the Enigmas, enormous volcanic boulders penetrate the hillsides. I saddled up to explore with a local Mexican cowboy. My horse was laid back and cool, even as my friend Clara's horse nipped at him as we took off through the grasslands and along a dirt trail. Thought by locals to be the site of native rituals in ancient times, just how the gigantic rocks got here is a mystery.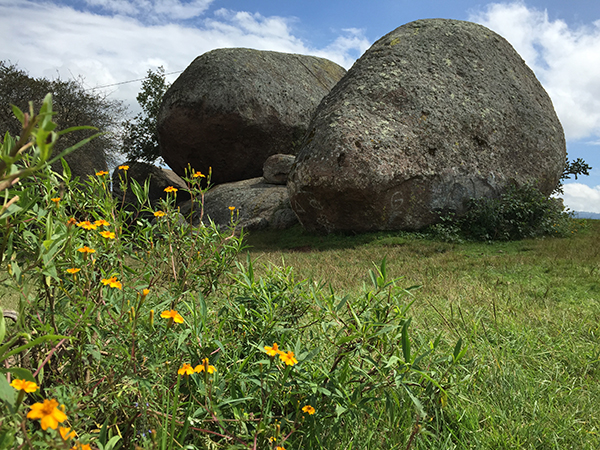 Up close to the giant volcanic rocks.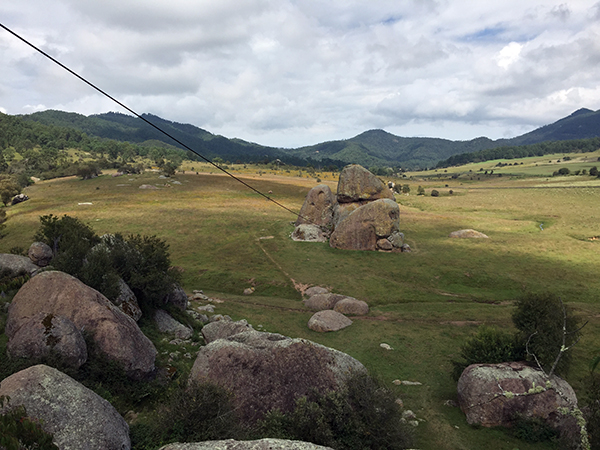 Travelers can also rock climb and try zip lining at the Valley of the Enigmas.
Riding in the shadows of the rocks, I felt especially small. Riding is certainly one of the best ways to ease by these massive boulders and get to see them from the valley below. Under bright blue skies filled with puffy white clouds, we crossed a small stream, passing cows lying lazily out in the meadow. In the distance, I turned back to see the massive rocks, easily imagining how people throughout time may have thought this valley held a special energy. It still does today.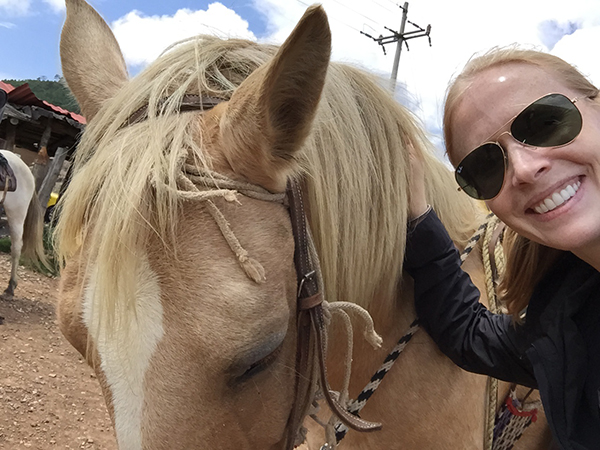 Selfie with my chilled out blonde mount for my ride.

Learn more about ranches and riding vacations in Mexico in the Equitrekking Vacation Guide, a resource for places to horseback ride around the world.