Tarryall River Ranch- A Family Ranch for Solo Women Travelers
From family style meals in the cozy dining room to personalized trail riding, this ranch offers single travelers a chance to become a part of the Tarryall Ranch family and experience a true taste of Colorado.
by Darley Newman
Guests at this Colorado ranch get their own horse for the week and go on a variety of exciting and scenic rides. Tarryall River Ranch's location is remote enough for a relaxing get-away while still being no more than a 2.5 hour drive from Denver and 1.3 mile drive from Colorado Springs.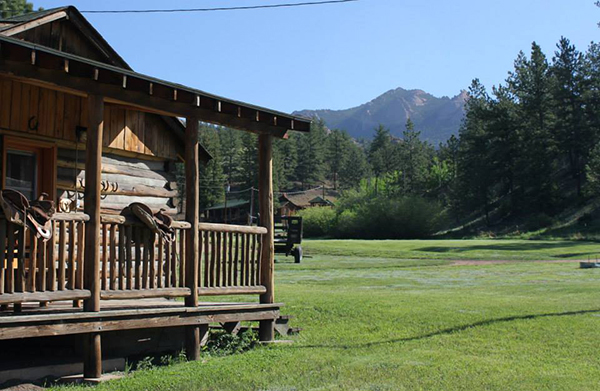 A room with a view-- Stampede Cabin at Tarryall River Ranch.
"While Tarryall River Ranch is definitely a family-oriented ranch, our smaller size and extremely personable environment prevents single travelers from getting lost in the crowd. We always make an effort to get to know our guests and make them feel as comfortable as possible," writes Paula Gonzalez, one of the ranch's owners. "On a more personal note, as a Smith College graduate, it has always been my pleasure to meet other women from around the world and share their stories and experiences."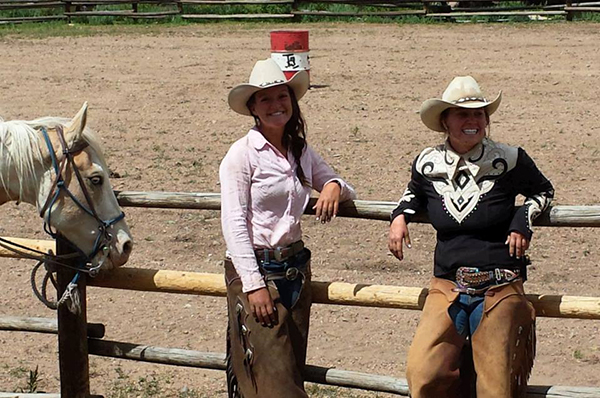 Cowgirls on break at Tarryall River Ranch.
Single Supplement Lowdown:
This ranch does not charge a single supplement for solo travelers.
When to go:
The most popular time of year for single travelers to visit this ranch is during the month of September, when the ranch is adults-only. This time of the year is always special as travelers are surrounded by beautiful fall colors. The ranch is also much more flexible with their bookings at this time and allows for shorter or longer stays at reasonable rates.

Learn about Tarryall River Ranch on their website and on their page in the Equitrekking Vacation Guide.