Arizona- Tanque Verde Ranch
In September, my husband and I spent eight days and seven nights at, in my opinion, the best dude ranch in the Southwest, Tanque Verde Ranch. If you go once, you will end up coming back again.
By Kathleen Madonia

We arrived at the ranch at the end of lunch, but the gentleman that picked us up at the airport (which is included in the price of staying at the ranch), called the ranch and asked if they would hold up lunch so that we could eat in the dining room. They did, and we had a great lunch. If you do miss it on your first day, the ranch provides a box lunch in your room, a nice perk.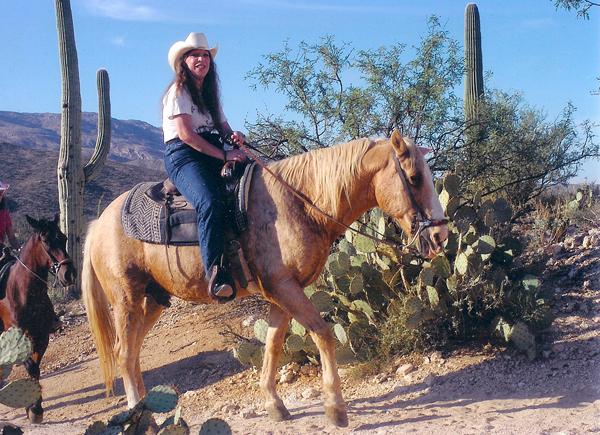 There is a breakfast ride at the old homestead site near the ranch that is not to be missed. You ride through cacti in the cool morning air to a spot with a chuck wagon set up with blueberry pancakes, ranch eggs, hash browns, bacon and sausage, juice and coffee.

You may also take a 7AM to 8:30AM ride or the later 10AM to 11:30 ride. The final ride leaves at 2PM. The wranglers are great. They really care about the horses and riders. You'll get a horse to match your riding ability and you can have that same horse for the whole week. I rode Jeff and my husband got Reno.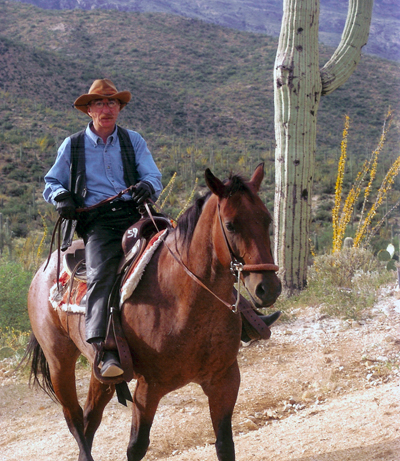 There are walking trails, loping rides and a five hour mountain ride, where you eat lunch in the mountains. There is also hiking, biking and the new Sonoran Desert photo week, led by a husband and wife team who give great tips on taking photos of the desert. Two times a week, there is a concert in the cottonwood grove with great food and a western singer. Another not to be missed part of the week. The "Dog House" is the ranch bar, where there is a pool table and music playing.

Every time we travel to Tanque Verde Ranch, we feel like we've come home.