Spring Break Horseback Riding Vacations
Beat your winter blues and celebrate the return of warmer weather with a spring break horseback riding vacation.
By Mary Katherine Morris
From breezy island getaways in the Dominican Republic to authentic ranch experiences in sunny Arizona, there's something for everyone on our list. Here are Equitrekking's favorite horseback riding destinations for spring break.
Sea Horse Ranch, Cabarete, Dominican Republic
If you are looking for someplace sunny, head to Seahorse Ranch on the north coast of the Dominican Republic. A luxury oceanfront resort, Seahorse Ranch offers a variety of sumptuous accommodations, from impressive villas with private pools and tropical gardens, to spacious rooms in the resort's hotel. Horsey travelers will enjoy the Equestrian Center, which hosts private and group trail rides on over seven miles of bridle paths and Dominican coastline. Riding lessons for all levels are offered, including dressage and show-jumping. Refuel after a day of riding with a meal at The Beach Club, the resort's gourmet restaurant with scenic ocean views. Guests can also enjoy access to the nearby resort towns of Sosua and Cabarete for even more adventure, including multiple beaches, water sports, hiking, biking, golf and several spas.
Soak up the sun with a trail ride along the Dominican coast. Photo courtesy Sea Horse Ranch.
Sea Horse Ranch is offering a spring break travel special on villa rentals. Offer valid from March 1 – March 25, 2018. Reserve your spring luxury getaway for four nights minimum and receive the fifth night free.
Casa de Campo Resort & Villas, La Romana, Dominican Republic
Spring breakers looking to improve their riding skills can also choose to stay at Casa de Campo Resort & Villas, a 7,000-acre tropical beach resort featuring plush accommodations, including luxury hotel suites and beautiful villas with private pools. Featuring one of the finest equestrian centers in the Caribbean, Casa de Campo offers something for every rider, including English and Western riding lessons, trail rides through cattle ranches and sugar cane fields, and tours of their horse breeding program. The resort also boasts some of the finest polo fields in the Caribbean-- where guests can enjoy matches from early November to the end of April. Serious equestrians will enjoy the opportunity for polo lessons with professional polo player Fernando Arata, who directs the resort's equestrian program. And for guests looking to get a little "not so serious," the resort also offers lively matches of donkey polo.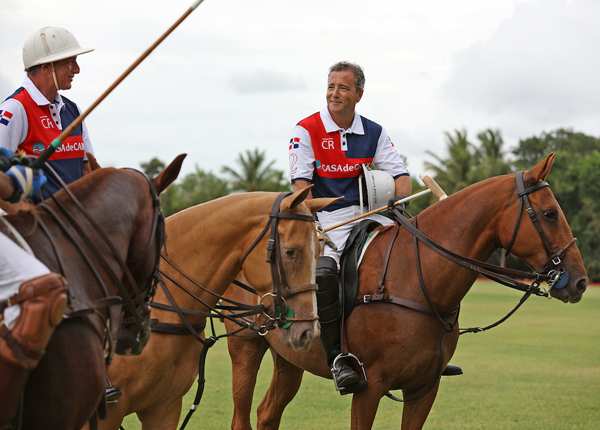 Learn to play polo from a professional polo player. Photo courtesy Casa de Campo Resort & Villas.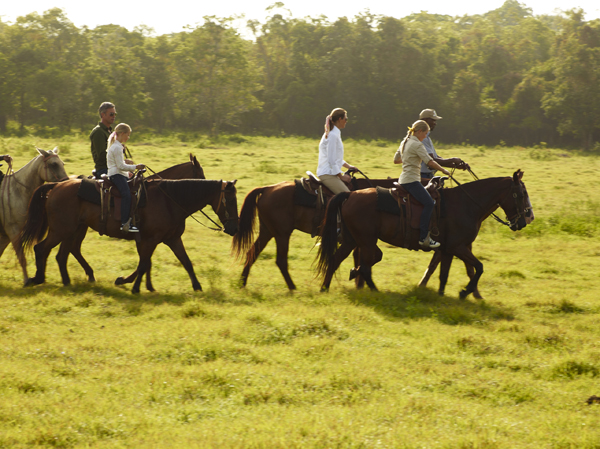 Explore the lush, tropical paradise that surrounds Casa de Campo Resort & Villas. Photo courtesy Casa de Campo Resort & Villas.
This spring, Casa de Campo is sweetening the deal for spring breakers by offering 20% off their luxurious guest rooms. Book by February 28th. This deal is good for travel dates between March 26th-October 31st.
Tombstone Monument Ranch, Tombstone, Arizona
For a spring break adventure that is more WIld West than Girls Gone Wild, skip the beach and head for Tombstone Monument Ranch. Modeled after an Old West town, this authentic guest ranch offers guests the chance to see what life was like in the 1800's. Visitors can bunker down for the night in a variety of western themed accommodations, including The Grand Hotel, the Marshall's Office, and even The Jail. Sidle up to The Old Trappman Saloon, where you can sip whiskey while learning to play five card draw. Live music and dancing are also offered several nights a week. Horse loving travelers will love the variety of riding excursions offered, including the Tequila Tasting Ride and the full day ride to the ghost town of Fairbank, AZ.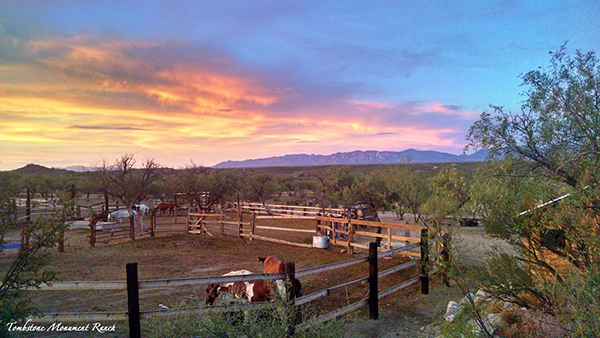 An epic Arizona sunset over Tombstone Monument Ranch. Photo by Jodi Witt.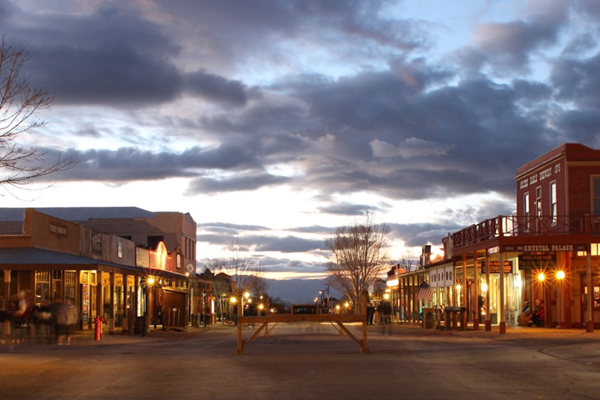 Experience life in the Old West. Photo courtesy Tombstone Monument Ranch.
Those visiting for spring break this year will also have the opportunity for a once in a lifetime cowboy experience--the Spring Roundup. Hosted along with the historic 47 Ranch, this 6-night roundup takes guests on an authentic cattle drive through the unspoiled Arizona wilderness. The roundup will include gathering, driving, branding, ear-tagging, and other cattle work. Participants should be comfortable loping a horse, but instruction will be provided in the early days of the retreat. March 6th-11th.
Flying E Ranch, Wickenburg, Arizona
For those who are seeking a more laid back western experience, a getaway to Flying E Ranch might fit the bill. An authentic dude ranch situated in the Sonoran Desert, Flying E Ranch offers guests a wealth of ranch activities, including team penning, shooting, and dark sky star watching walks. Experience the vivid colors of wildflowers and cacti in full bloom as you ride horses through the Sonoran Desert. Guests can also enjoy mountain biking, a Native American petroglyph hike, and even road trips to nearby destinations, including Las Vegas.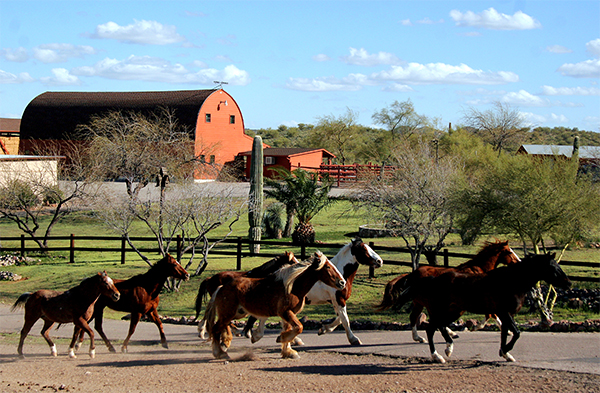 Blues skies and happy horses are a sight to see at Flying E Ranch in Wickenburg, Arizona.
For the week of March 1st-4th, Flying E is offering an all-inclusive Cowgirl True Girlfriend Getaway Weekend. Hosted by award-winning singer Belinda Gail, this cowgirsl only retreat will feature creative workshops, music, shopping, and even Cowgirl Church in the high Sonoran Desert.
Check out more great ranch and global horseback riding vacations in the Equitrekking Vacation Guide.
About the Author: Mary Katherine is a writer and equine photographer living in Birmingham, Alabama. Follow her on social media: Instagram: @marykatherinemorris Facebook: Mary Katherine Morris Photography. Visit her website at marykatherinemorris.com.