Special Events This Summer & Fall at Dude Ranches
Summer is here, which makes getting in the saddle at a dude ranch sound oh-so-good! Check out these special events happening at dude ranches across the USA and get ready to ride!
The 4th of July Celebration at Rankin Ranch July 2-5. 2015
Fourth of July is a very special and patriotic time at this California ranch. During the days leading up to the 4th, families are divided into Red, White, and Blue Teams. The ranch supplies each team with hats or t-shirts to decorate to show their team pride. Everything from the Recreation Room to Dining Room has been decorated and even the horses are patriotic on the 4th of July. It is a fun filled day with morning horseback rides as usual, but the afternoon brings "All American Family Fun".
Everyone wears their Red, White, and Blue creations for our old fashioned Olympic Games featuring an obstacle course, potato sack race, water balloon volleyball, and much more. "Happy Hour" and dinner are served at Bill and Glenda Rankin's home looking out over the meadows and mountains of Walker Basin. Celebrating the 4th of July at Rankin Ranch has become a family tradition for many people. It's not too late to begin a family tradition of your own! During this time period we require a three night minimum (July 2-5) due to all the special activities.
Any vacation at Bill and Glenda's place is a treat and every summer month has its own special appeal, but 4th of July weekend was unforgettable: the Rankin Ranch family Olympics was all multi-generational teamwork and hilarity. Some highlights included sack races, cow pie (frizbee) tosses, and water balloon volleyball. Not to mention red, white, and blue everything! And the patriotic and historic skits put on by the kids! Learn more.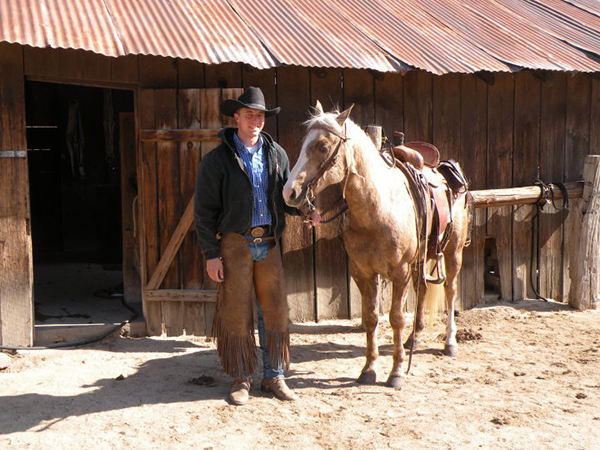 Native American Living History at Sylvan Dale Guest Ranch July 19-25, 2015
Gray Wolf, a Cheyenne Historian, takes guests back in time to America's Frontier Days for Sylvan Dale's 16th annual. This vacation combines learning and fun in an experiential program through the Heart J Center, and offers a range of additional outdoor adventures including horseback riding, nature walks, cookouts and a look into the lives of the Plains Peoples. Learn more.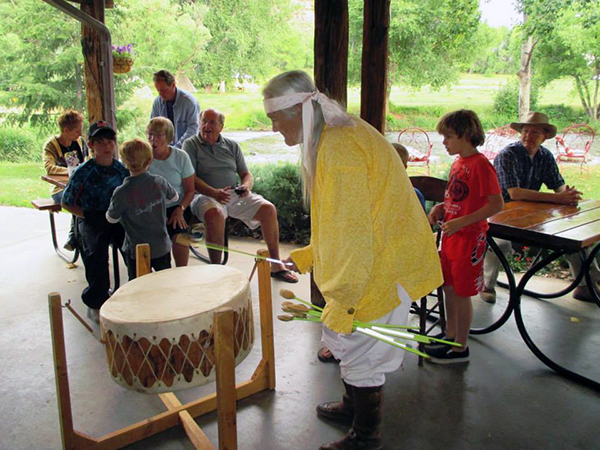 Harvest Weeks at Home Ranch August 30 - September 2, September 2 - 6 & September 6 -13, 2015
This fall, Home Ranch dedicates the last week of August and the first week of September to the handcrafted glories of Colorado's great craft brewers, distillers, wineries and artisans. Celebrate the harvest of Chef Clyde's Farm and Farm Kitchen. These weeks you can stay for 3 nights or 4 nights, Sunday to Wednesday or Wednesday to Sunday. Learn more.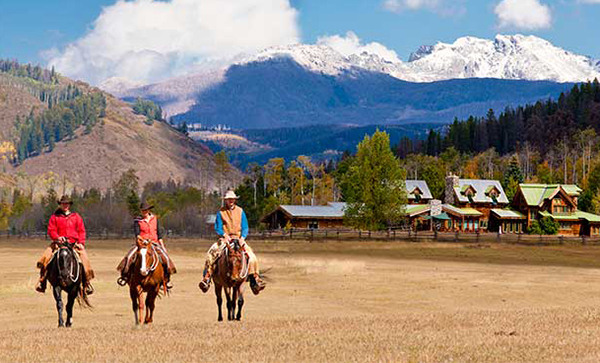 John Lyons Horsemanship Clinic at Vista Verde Ranch- October 11-15, 2015

John Lyons has been presenting training clinics and horsemanship symposiums since 1980, has written many books on horses and horse training, and is the founder of John Lyons' Perfect Horse magazine. Lyons' approach to establishing a partnership between horse and handler is based in part on the principles of operant conditioning. He places a strong emphasis on safety of handler and horse, using gentle techniques, and eschewing dramatic results in favor of setting specific goals, then teaching them by use of clear signals, responsible methods, and consistency.
During the course of this 4-night, 3-day clinic at this Colorado luxury ranch, riders and horses will learn the foundation exercises, lessons, and principles of the Lyons Method. Riders will, first and foremost, learn to effectively control their horse. Whether pleasure and trail riders, or an experienced competitors, all riders have the same common goal: to improve the level of control they have over their horses. The clinic will help guests reach that goal and take your horsemanship skills to the next level. Learn more.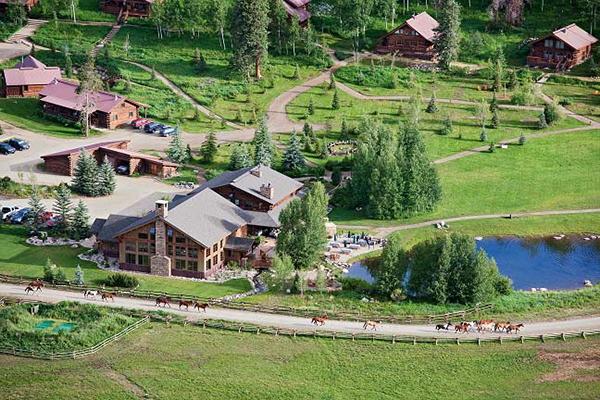 Horseman's Week at Colorado Trails Ranch August 30- September 6, 2015

This is a very special week for horseback riding vacations at Colorado Trails Ranch, located just outside of Durango. This time is set aside to offer personalized riding instruction for all skill levels. Whether you're a beginner who has never ridden before, or have your own horses and want to improve your riding or horsemanship skills - this is the week for you to visit our dude ranch.

The experienced and accomplished wrangler staff at Colorado Trails Ranch has earmarked this week to show you everything you want to learn. For our novice guests, this week will rank as an adventure vacation. For the more accomplished horsemen, it will be more intense, yet still be easily rated a horseback riding vacation. Best of all, discounted rates of 20% off of Colorado Trails current regular rates apply to this week. Learn more.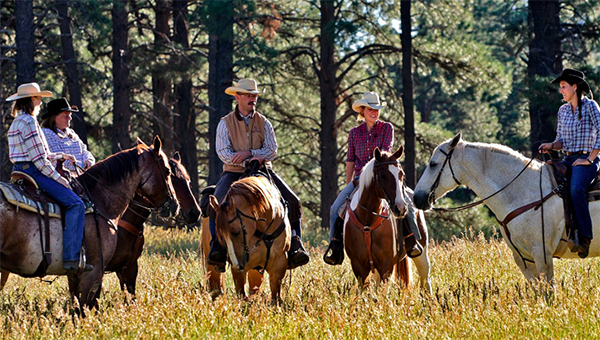 <.center>
Learn more about special weeks and ranch travel deals. Check out our guide to USA ranches and global riding vacations.