Spain- Horseman's Thanksgiving at SICAB
A horse lover forgoes turkey to spend the holidays with horses in Spain.
by Barbara Clark

If you go to SICAB (The World's Largest P.R.E. [Pura Raza Espanola, or in English Pure Spanish Horse] horse show in Sevilla, Spain), you will feel very sorry for all the other Americans who only have turkey and stuffing to look forward to.
While most people in the USA were gathering around the table to eat dinner at some distant relative's house, we were being treated to eating dinner in the Alcazar Castle, where Queen Isabella and King Ferdinand received Christopher Columbus after he returned from the new world. Sipping Spanish Cava, the Spanish version of Champagne, and selecting from an endless supply of delicious tapas served for hours at the castle will make you wonder why anyone wanted to go to the new world at all!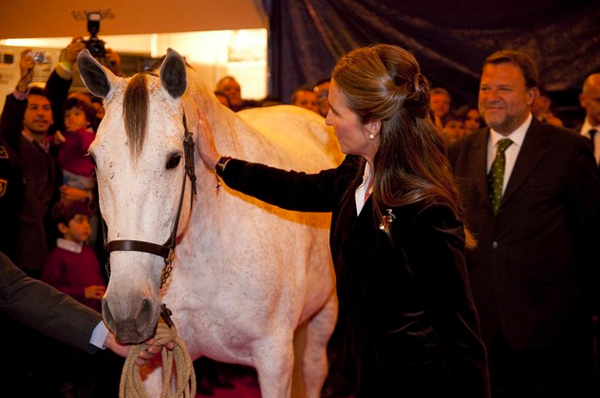 Since 1991, SICAB has been held during the last week of November at the Palacio de Exposiciones y Congresos (Convention Center) in the city of Sevilla.
This was just one of the events that make a visit to SICAB an unforgettable trip. There are those of us who are quite addicted to Thanksgiving in Spain simply because of the thousands of beautiful horses everywhere you turn. Everywhere you see a horse at SICAB you will want to ride it!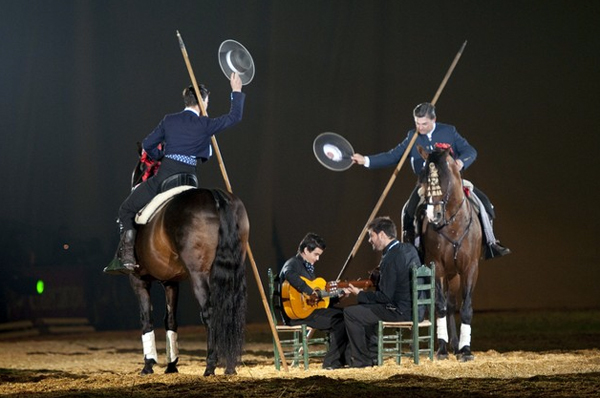 There are a vareity of compeitions and shows at SICAB, including dressage, carriage driving, show jumping and doma vaquera, or country dressage, a riding discipline based on the everyday jobs carried out on horseback at working cattle ranches in Spain.
Many people combine a trip to SICAB with a Spain riding vacation either before or after the seven day horse show. This comprehensive show has something for every horse enthusiast with several rings in service every day, all seven days. There is a combined driving championship, jumping championship, dressage championship, Doma Vaquera (a Spanish version of western style reining) championship, High School championship done to music, and all sorts of morphological or halter championships.
SICAB is the grand final for the Spanish National Championships for PRE Stallions and Mares. You'll meet lots of beautiful horses just walking around the ground of the exhibition center right in Seville.
Along with all the horse candy to watch is an absolute city of vendors. You can walk away completely outfitted in the latest European riding apparel fashions from dressage to Spanish style riding. The beautiful Spanish style dresses hanging on the racks will make you want to take dancing lessons! You can even purchase Spanish ranch furnishings to make your ranch or home more comfortable. SICAB is a great place to find unusual Christmas presents for the entire family.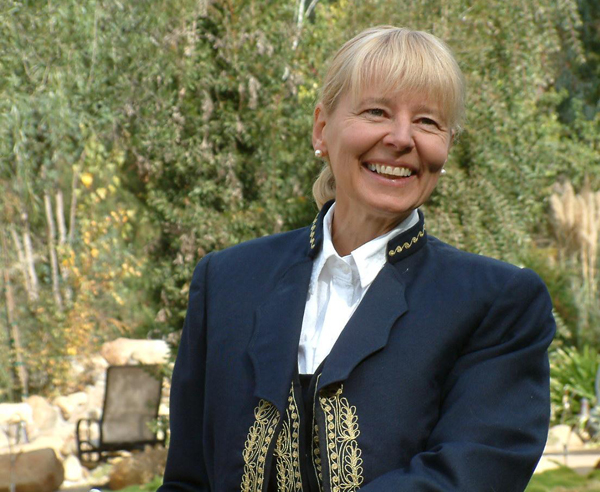 Barbara Clark, the author, is the Executive Director of The Foundation for the Pure Spanish Horse. She has worked for The Foundation for years and has been breeding Spanish horses for more than 30 years.

The crowning glory of SICAB is the show, as the Spanish say it "Espectaculo," that takes place every evening. It is two hours of the most amazing, varied, and extreme horsemanship you will ever see. Every year is different and, of course, always features the P.R.E. Breed. This year was very special because they held a tribute to Spain's Olympic Silver Medal Dressage Horse, Invasor. It was actually a retirement ceremony for the spectacular horse and it served as his goodbye performance. Invasor's long time rider and best friend, Rafael Soto, rode him to a standing ovation. It was a very emotional moment for all who attended and worth the trip by itself.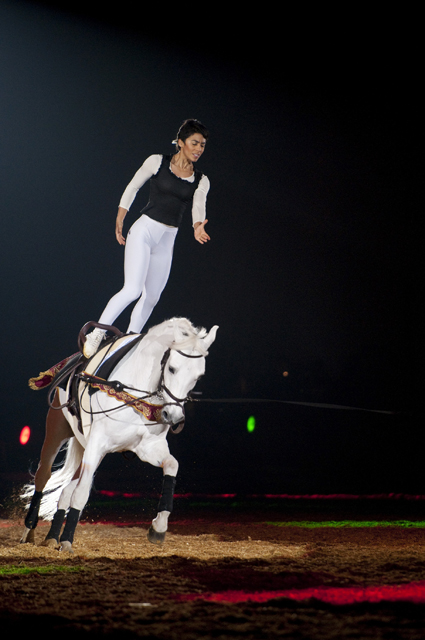 Famous SICAB Show participants have included Álvaro Domecq, Mario Luraschi, Francoise Pignon, Frederick Pignon, Jesús Morales, Sebastián Fernández and many more.
Start planning your trip now for next Thanksgiving. You won't even think about turkey. You will be too busy having the time of your life!
Learn more about dressage vacations and horseback riding vacations in Spain and beyond in the Equitrekking Vacation Guide and on EquitrekkingTravel.com.