Meet me at the Southeastern Equestrian Trails Conference
On Saturday, July 14th, I'm speaking at the 2012 Southeastern Equestrian Trails Conference (SETC), the largest equestrian trails conference in the nation, at The Hilton in downtown Lexington, Kentucky. I'll be showing exciting video, talking about my world travels on horseback and sharing information on horsey communities, trails and equestrian attractions that may give you ideas for your own community or vacation bucket list.
SETC focuses on engaging equestrians in conservation activities and working with land managers to meet their conservation and recreational goals. As my Equitrekking TV series and many of the activities that I enjoy involve getting out on America's trails on and off horseback, I'm excited to participate in SETC. I'm also excited to return to Lexington, where we filmed the Equitrekking Kentucky TV episode, one of the thirty-five high definition episodes in our global travel television series.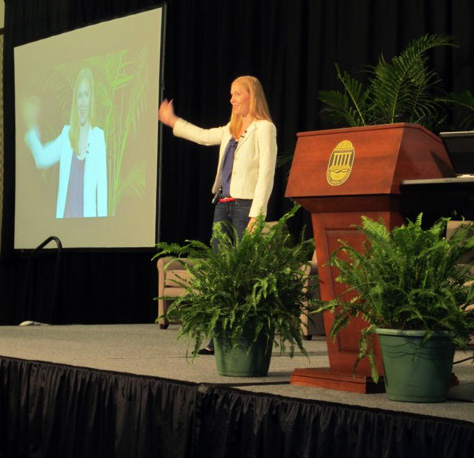 Darley Newman speaking at the recent Women in Philanthropy & Leadership Conference hosted by Coastal Carolina University.
View the SETC Conference Schedule and learn more about the other SETC speakers, who include the First Lady of Kentucky Jane K. Beshear, Elaine Wilson from the Kentucky Office for Adventure Tourism and Marcheta Sparrow, Kentucky Tourism, Arts and Heritage Secretary.
Hope to see you in Kentucky!

Learn more about the Equitrekking TV series, which recently won a second Daytime Emmy Award in this behind the scenes video.