Solo Travelers - Join Up or Go It Alone on Riding Vacations
So you don't have anyone to take off with you to that ranch or inn to inn ride that you've always dreamt about or there's no one adventurous enough to fly with you to ride in Jordan?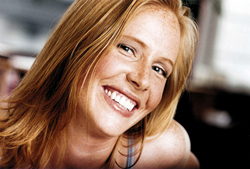 Well, you're in luck. If on your next vacation you are braving it totally alone or perhaps with just your horse, flying solo has its benefits.
Organized group horse riding vacations can ease some of your anxieties about hitting the road alone. Common and justified fears of the single traveler include worries about safety, being the third wheel or odd gal out with a group of couples and families and concerns about being bored or having no one with whom to chat.
On a riding holiday, many times, you'll encounter other solo travelers and definitely be traveling with people with the same interest... in horses! Sharing a common passion is an immediate connection.
Believe it or not, you may get hooked on the energy that comes with breaking out on your own, or at least realize that you do have the confidence and inner strength to be a modern day solo explorer- riding free.
Here are some benefits to solo travel:
Flexibility: When you're a one woman (or man) show on the road, you choose your own itinerary. Want to ride all day on your ranch vacation or spend extra grooming your horse at the stables? It's your pleasure. There are no family or group members with whom to compromise.
Freedom: Your time is yours and the decisions that you make are all yours as well. This can be semi-therapeutic. Eat that extra piece of chocolate, cause no one's really watching, or at least no one who's going to tell your friends back home.
Friendships: Single travelers are more approachable than a pair engaged in a conversation. This opens you up to many cultural exchanges and experiences. You may even find a travel buddy for your next adventure.
A friend of mine went to ride in Ireland for the annual Match Making Festival, spending her days riding through the Burren. While she didn't find her true love, she met a few of cute Irish guys, had a great time riding in Ireland and made some new friends and potential travel buddies for her next riding vacation.
Focus: Your focus changes as you encounter new things on your own. As you ride through a new setting, it is yours to absorb, many times without distractions. The trip can be what you make it. You can talk or spend time getting to know your equine partner.
If you are a female contemplating traveling solo, keep this in mind. It can definitely be a liberating and confidence building experience. To alleviate some fears that go along with solo female travel, make sure to do your homework. Preparation can take out a lot of the guesswork.
Ask the establishment or tour operator if they welcome solo women travelers? You may want to check out smaller trips or destinations, as small groups can make meeting people easier. In a smaller group, fellow travelers are also more aware of who you are, so that you don't get lost in the crowds. Ranches can be particularly good for solo female travelers and many have women only travel programs.
As with any travel, when you are looking to book a trip on your own, ask lots of questions, do your research and be prepared for change. AND when you're traveling solo, follow safety precautions and most importantly, follow your instincts.
Darley Newman is the three time Emmy nominated host, writer and producer of Equitrekking and a travel expert. Learn more about riding vacations by surfing Equitrekking.com and checking out dude ranches, guest ranches and riding holidays in the Equitrekking Vacation Guide and Equitrekking Travel.