Sky Meadows State Park Horseback Rides in Virginia
Riding amid the changing autumn leaves at this Virginia state park is a special experience. Susan St. Amand describes it in this 50 State Trail Riding Project article.
by Susan St. Amand
Recently on a seasonally beautiful autumn day, members of the Shenandoah Trail Riding and Horseman's Association sponsored and attended a group ride to Sky Meadows State Park located in the northwestern corner of Fauquier County at the edge of the Blue Ridge Mountains near Delaplane, Virginia.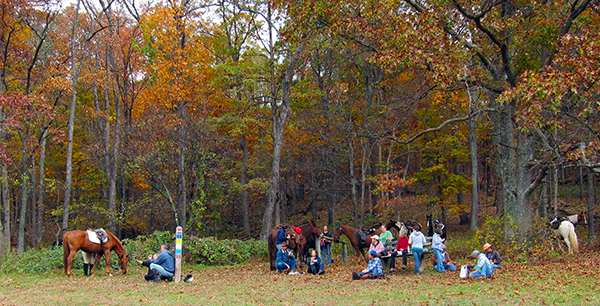 It is this time of the year that colorful autumn images await you around every corner to sharpen your senses. While I dream of opportunities to someday experience trail riding in far away places, I have to constantly remind myself that sometimes the best trail riding experiences can happen right in your "back yard" if you take the time to explore them. And every change of season can make the same trail look different each time, so they should not be overlooked or taken for granted. Such was the case as I experienced my ride at Sky Meadows.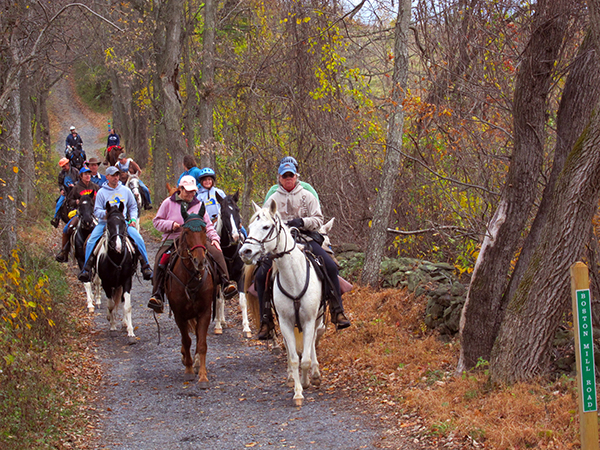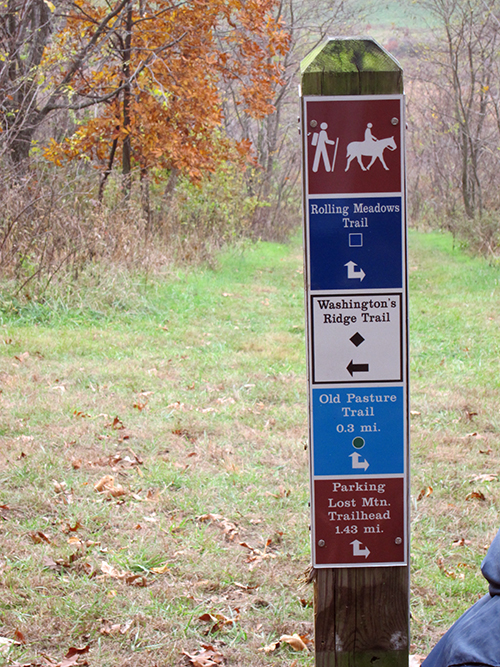 It had been several years since the last time I rode at Sky Meadows. Not only did I enjoy the brightly colored autumn landscape, but was pleasantly surprised as to the many improvements made throughout the park to cater to equine riders in recent years. New trail markers were found throughout, clearly marking and identifying the different trail loops. Pooper scooping tools were readily available in the trailer parking lot to clean up after your horse. New picnic areas and benches were placed sporadically so that you could take a break and enjoy the scenery. Sky Meadows also operates a stable with horses to rent during the peak summer months.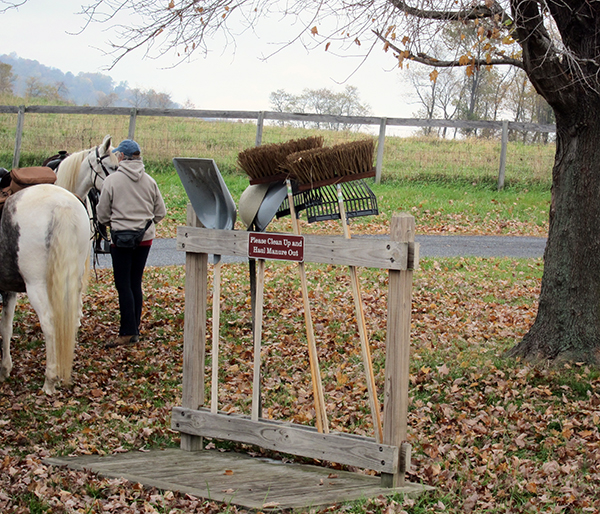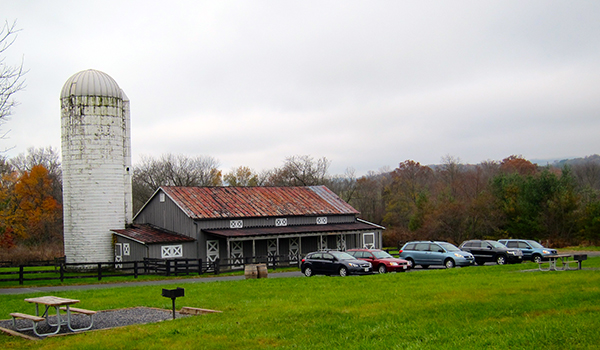 The park contains approximately 12 miles of bridle trail loops that easily meander through a variety of terrain and scenery such as woods, pastures, and light mountain trail riding. The park helps to sustain itself by leasing out some of the land as pastures which contain cattle as well as usage for hay production. Along the trails we saw remnants of cultural features in this area, such as stone walls. Wildlife also inhabit the area. We were fortunate to see a rare white squirrel rustling thru the fallen autumn leaves and scurrying up and down the tree trunks. We can only surmise that it was in the process of collecting and storing acorns for the long winter ahead. We also spooked a large buck in the mountain area of the bridle trail.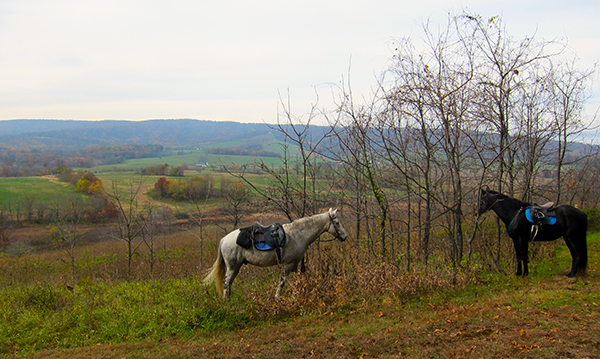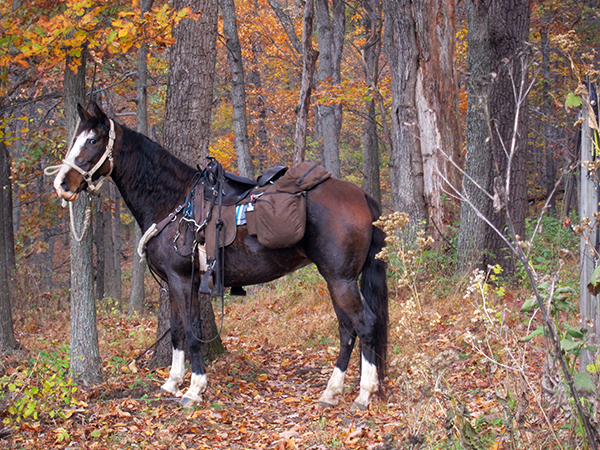 All in all, it was a wonderful fall day spent riding with my favorite equine mount and friends at Sky Meadows State Park.
How to go: Sky Meadows State Park can be accessed from I-81 by taking Route 50 East from Winchester, VA to Route 17 South. The park entrance will be on the right on State Route 710. As with most state and federal parks, fees are charged in order to access the park.

About the Author: Susan St. Amand is a Board Member of the Shenandoah Trail Riding and Horseman's Association and employed with the Virginia Cooperative Extension as a 4-H Youth Program Assistant. She grew up in Northern Maine with horses on a farm and has been a transplant to Virginia for the past 25 years. She enjoys planning horse vacations with friends and has completed rides in Maine, Pennsylvania, Tennessee as well as Virginia, and trailers her own horse.