Sherry Tasting at a Jerez Bodega in Spain
A great stop for horse and wine lovers in Jerez is Yeguada Real Tesoro, a Sherry bodega which breeds rare black Andalusian horses.
In southwestern Spain in the province of Cádiz, the city of Jerez de la Frontera is a horse and gastronomy lovers haven. You can enjoy performances of the dancing horses at the Royal Andalusian School of Equestrian Art, flamenco, a myriad of outdoor cafes and sherry tasting.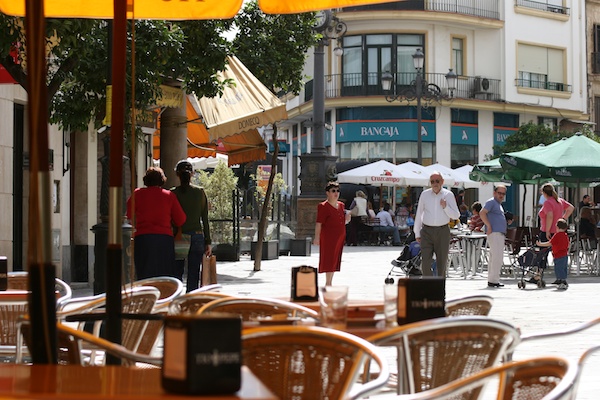 We visited Yeguada Real Tesoro, a Sherry bodega that dates back to 1760 and invites guests to visit award-winning pure black Andalusian horses at their stables and tour a traditional Spanish Sherry bodega.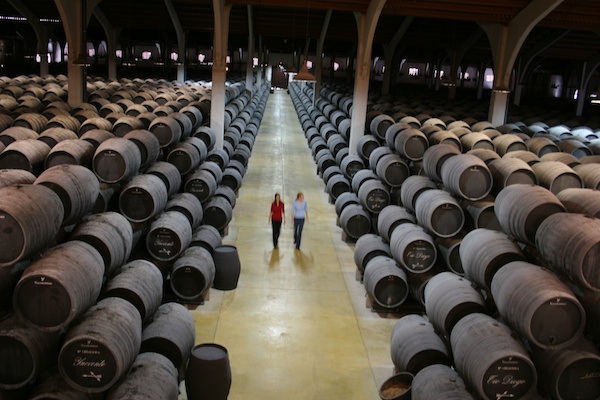 A bodega is a winery where Sherry is produced. Sherry is a sweet, fortified wine made specifically in Jerez. Jerez's special, chalky albariza soil, acts like a sponge, soaking up winter rain and storing it to keep the roots well nourished all year long. There are Sherry bodegas all over Jerez, but Yeguada Real Tesoro is special in that they also breed rare and special black Andalsians or Pure Spanish Horses.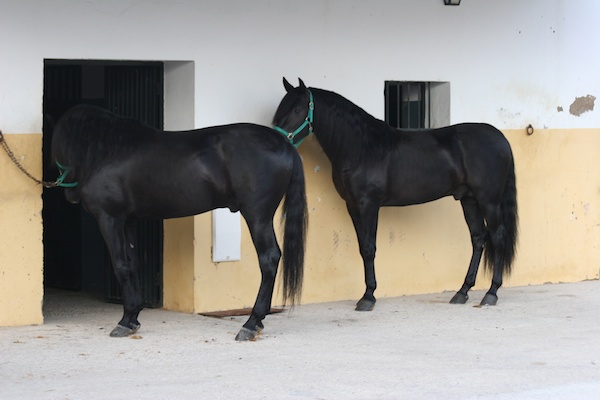 Yeguada Real Tesoro has been breeding black Pure Spanish Horses since 1995. Compared to other colors of Pure Spanish Horses, black is rare and so of great value. These horses were once used to pull carriages in funeral processions and became associated with death and bad luck and thus fell out of favor. Today, they are prized for their color.
A small museum of antique carriages is situated beside the horse's stalls. The approximately 60 horses are all named after Sherries and brandies. These champion horses are bred and raised for competitions, exhibitions, classical dressage and to pull carriages.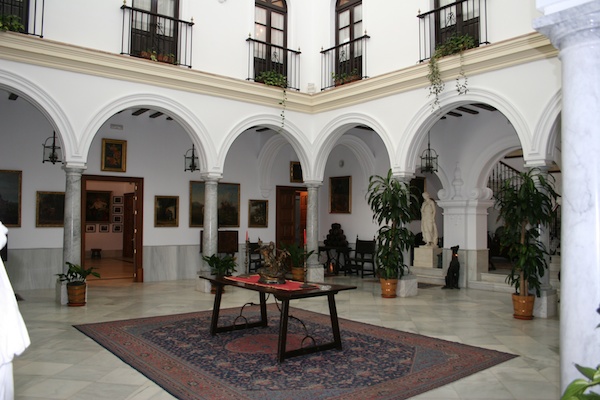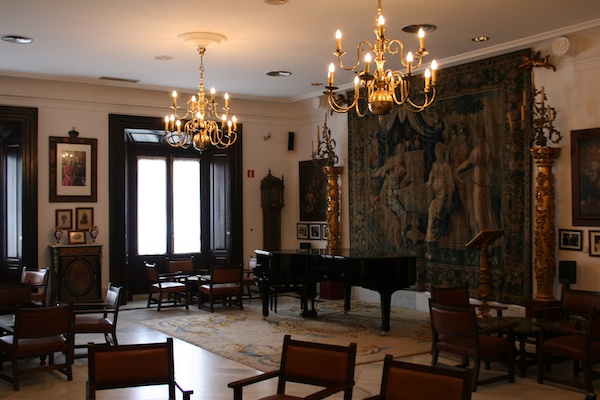 Antiques and art from the 17th and 18th centuries adorn the walls inside the bodega, giving each room an aristocratic feel. Touring the cool, dark cellars, we came across barrels that have aged from 60 to over 120 years! The largest contained over 25,000 barrels of sherry. In one of the smaller cellars holding over 2000 barrels of the very dry Fino sherry, the barrels are signed by famous visitors and friends of the bodega's owner.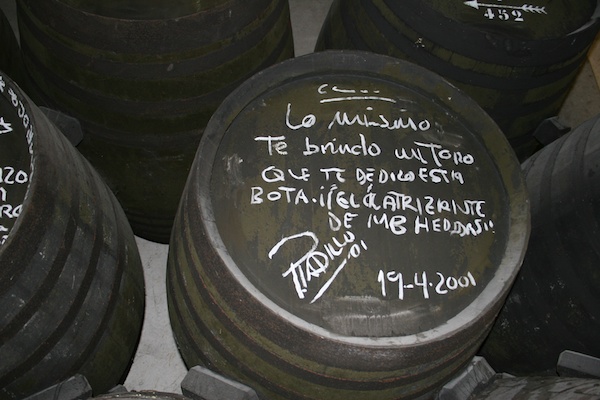 Classical music that has been specially composed to help the Sherry age lulled us, as we tasted the driest Fino and the very sweet Pedro Ximinex, with its hints of caramel, nuts and toffee. In Jerez and the rest of Spain, Sherry is a good accompaniment to tapas.
Yeguada Real Tesoro is a great combination of sweet wine and spectacular horses.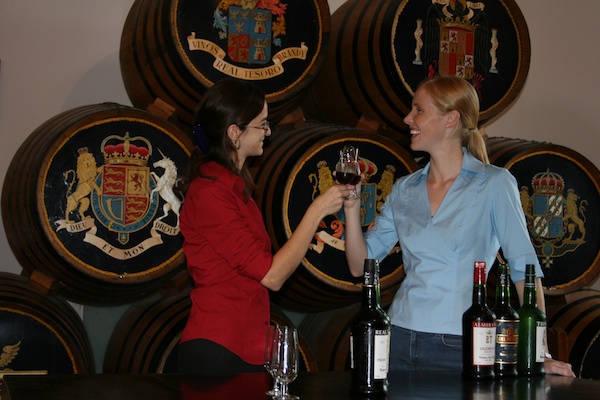 How to Visit:
Information on tours: www.grupoestevez.es/instalaciones.cfm Tours are normally 2 hours and can be conducted in Spanish, English, German and French. Tours are available from Monday to Friday from 10:00am to 2:00pm. For tours on Saturdays, Sundays and Holidays, reservations are required.
Bodegas Real Tesoro y Valdespino
Road Nacional IV , km. 640
Jerez de la Frontera
Cadiz, Spain
Telephone: + 956321004
Email: visitas@grupoestevez.com
Main website: www.grupoestevez.es
Learn more about dressage vacations and horseback riding vacations in Spain and beyond in the Equitrekking Vacation Guide and on EquitrekkingTravel.com.