Shelburne Museum - Carriages & Equestrian Folk Art in Vermont
If you're looking for a fun destination to get your art fix this summer, take a drive to Shelburne Museum in Lake Champlain Valley, Vermont, where an impressive collection of carriages, impressionist paintings, folk art, quilts and even a steamboat await.
I was equally impressed with the thirty-nine exhibition buildings, as I was with the art at Shelburne Museum. Many of the buildings are collector's items themselves. There are historic houses, barns, a schoolhouse, lighthouse, jail, covered bridge, and a large steamboat, the Ticonderoga, collected from around New England and New York.
Ticonderoga operated as a day boat on Lake Champlain in the early 20th century. You don't even have to go indoors to take in these unique structures, collected by Electra Havemeyer Webb, who founded Shelburne Museum in 1947.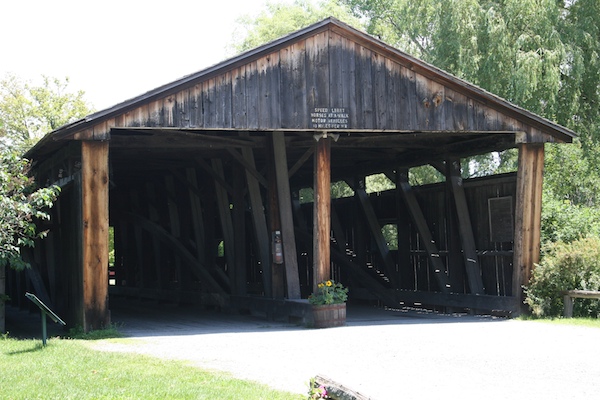 Over at the Horseshoe Barn, carriage driving enthusiasts and history lovers, can take in over two hundred carriages and horse-drawn vehicles, from the late 19th to early 20th centuries.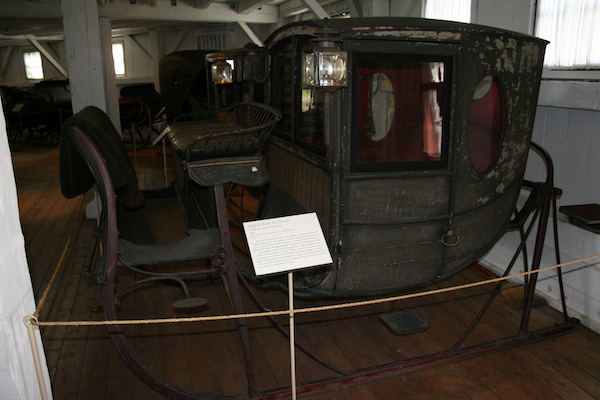 If you have children who are used to being driven around in today's SUV's and high tech vehicles, this exhibit can certainly help them imagine New England travel in the old days.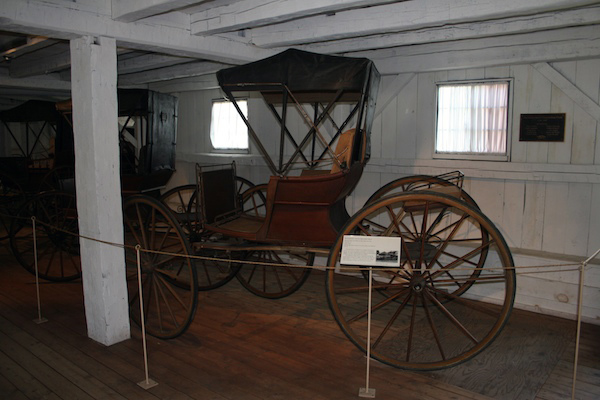 I really enjoyed the folk art collection, which is housed in a few different buildings on the museum grounds. Electra Webb was a pioneer in folk art collecting, starting her sculpture collection at the age of eighteen in 1907, before folk art was even a recognized art form.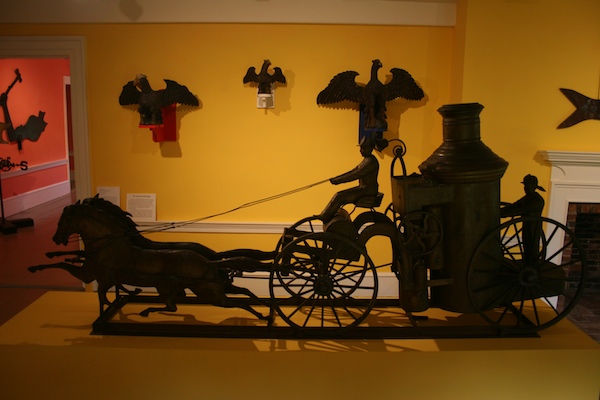 I snapped some photos of many of the horsey weathervanes.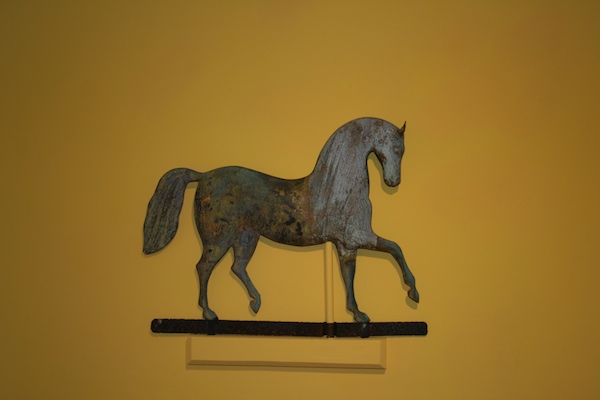 If you are traveling with your kids, a museum like Shelburne is a good pick, because there's so much outdoor space, as well as scheduled demonstrations and activities. As an adult, Shelburne Museum certainly captured my imagination and gave me further insight into American history and craft.
Learn more about visiting Shelburne Museum, which is open from May to October.
Learn about horseback riding in Vermont and read more about Vermont travel by searching for Vermont on Equitrekking.com.