My Top Three Romantic Horse Riding Vacations: Spain
Spain's mountains, beaches and beautiful Andalusians make for a hot, romantic combo.
Riding Andalusians on beaches and through meadows of sunflowers is a fantasy ride for many. Combine all of that with amazing food, wine and flamenco dancing and you've got one romantic ride.
Where to go: There are several choices for riding vacations in Spain. Three have a beach element and two take you high into the mountains. Check out these photos of a particularly romantic destination in Seville and decide where you want to ride.

#1 - Seville Riding Holiday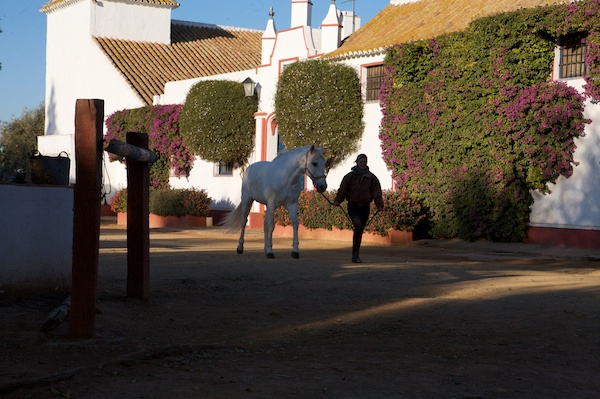 We stayed in a historic hacienda outside of Seville for our Spain riding holiday, which we filmed for the Equitrekking Spain episode. There were a variety of well trained Andalusian horses for us to ride on trail rides through the countryside and in dressage lessons.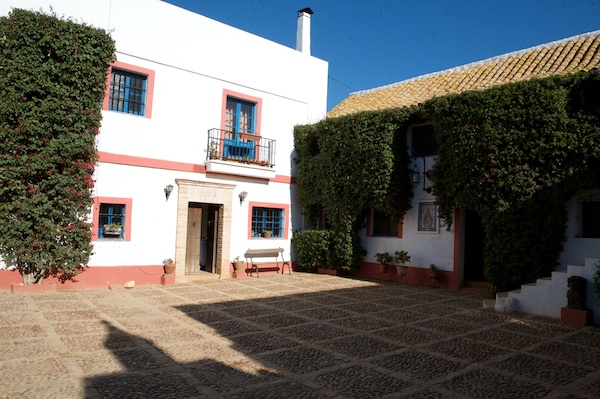 Many haciendas in the area produce or once produced olive oil and grew oranges and other agricultural products. While we stayed at a working hacienda, we rode to an abandoned hacienda where large pots still stood that once held olive oil. Coming upon this history is part of the romance of riding in the Seville countryside.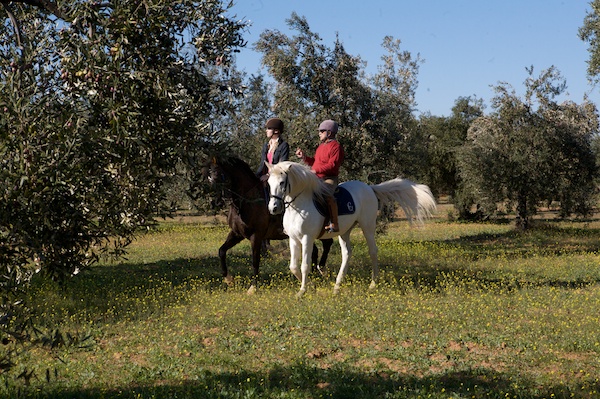 We meandered through fields of wild flowers and olive trees. The frangrances were subtle and beautiful.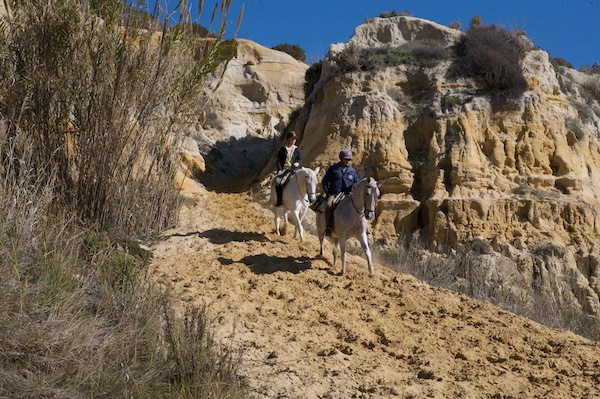 For those of you who think of horseback riding on the beach as one of the world's most romantic rides, the beaches of Southern Spain are great for beach riding. We rode through an area of high dunes to reach the shores, where it was just us and a small fishing boat along the coast.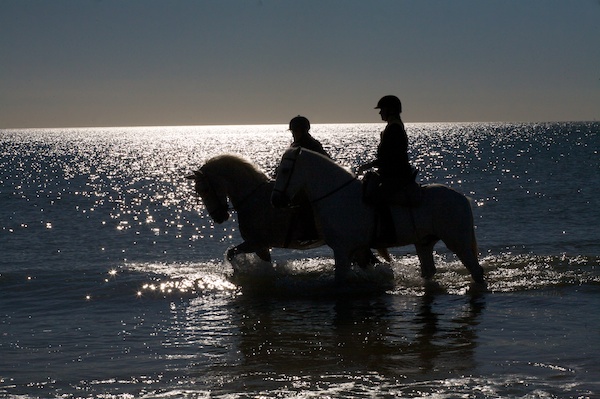 Riding through the ocean on a strong Andalusian is a dream. What I really liked about riding in Spain and this Spain Dressage Training & Trail RIding Vacation was the diversity. I was able to ride on the beach, countryside and see Seville, flamenco dancing and dancing horses in Jerez at the Royal Andalusian School of Equestrian Art.
How you can go: Learn more about dressage vacations and horseback riding vacations in Spain and beyond in the Equitrekking Vacation Guide and on EquitrekkingTravel.com.
Check out my other top picks for romantic rides in Botswana and Hawaii.