Rocking Z Guest Ranch, Montana- Top Pick for Solo Women Travelers
This Montana ranch is popular with solo female travelers, especially those interested in natural horsemanship.
by Darley Newman
This Montana guest ranch is a top pick for solo women travelers, who give it rave reviews, often citing it as a life-changing experience. Located in Wolf Creek, Rocking Z Guest Ranch focuses on Parelli Natural Horsemanship and has been family owned and operated for five generations.
This ranch has just nine guest rooms, making your stay there intimate and engaging, especially during meals.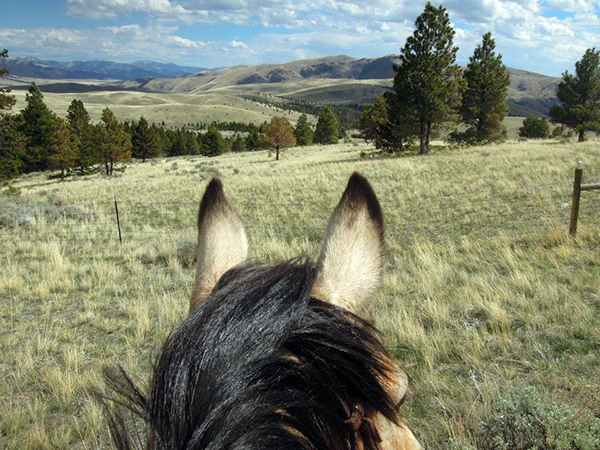 Horseback riding is the central activity at the Rocking Z Guest Ranch.
"We get many single travelers because they want to learn our horsemanship and want to spend the day with horses. We let guests help us with all we do," writes Patty Wirth, one of Rocking Z Ranch's owners and a fourth generation Montanan. "We all eat together family style, and (guests) enjoy their dream of ranch life and riding in Montana."
Guests can enjoy groundwork, cattle work and trail rides on one of the ranch's Quarter Horses, Appaloosas, Mustangs, Paints or Belgians. While horseback riding is the main focus, this ranch also top notch blue ribbon fly fishing, hiking, bird watching, archery, skeet and target shooting, and western music.
When to Go:
The shoulder seasons are a dominant time for single travelers to visit this guest ranch, but solo travelers do visit this ranch year-round.
Single Supplement Lowdown:
The ranch currently has one room for single travelers and in 2016 will have two. There is a 15% single supplement if someone wants their own room and the single room is full, but many times, the ranch is able to pair up women travelers who want to share a room to avoid this charge.

Learn about Rocking Z Guest Ranch on their website and on their page in the Equitrekking Vacation Guide.