Preparing Bahamut for Ride with the Best at Equine Affaire and Peter Leone
When I submitted an application for a Peter Leone, Ride with the Best Clinic at Equine Affaire, I honestly didn't expect to selected. I've always admired Peter Leone. He's an Olympic Silver Medalist and still continues to win at prestigious global equestrian events.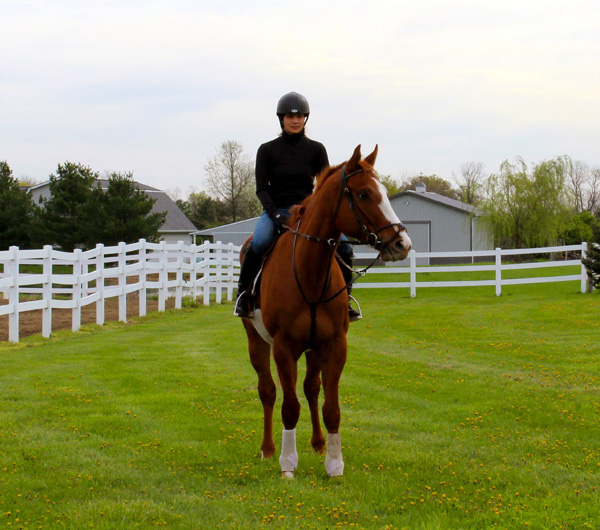 Bahamut and Raina ©Edgar Paucar
So, with that being said, I'm thrilled to have been selected. I'm feeling a variety of emotions right now, since the clinic is days away. I've been working with Bahamut daily on his ground work and low fences. With the level that I envision us competing, we still have a long way to go.
Of course, I have the normal concerns; Will Bahamut get overly nervous at his first event? Are we good enough to do this? Will I fall off? Those kind of thoughts float through my mind.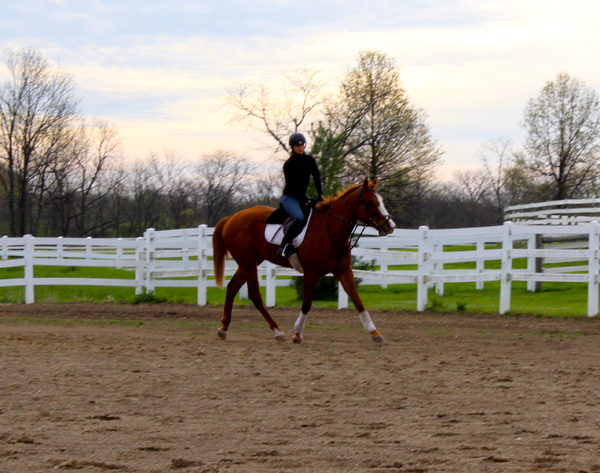 Working at the trot ©Edgar Paucar
Then, I notice I'm thinking those negative things. I pull myself together and think about how hard we have worked and where we are going. When Bahamut and I are working together, we are both focused and present. I have a talented, intelligent young horse who trusts me.
Even if some of those negative things do happen, I know that a huge positive is that we'll gain the best coaching from an elite equestrian. I'm excited and honored to have been selected to attend the Peter Leone, Ride With the Best Clinic at Equine Affaire.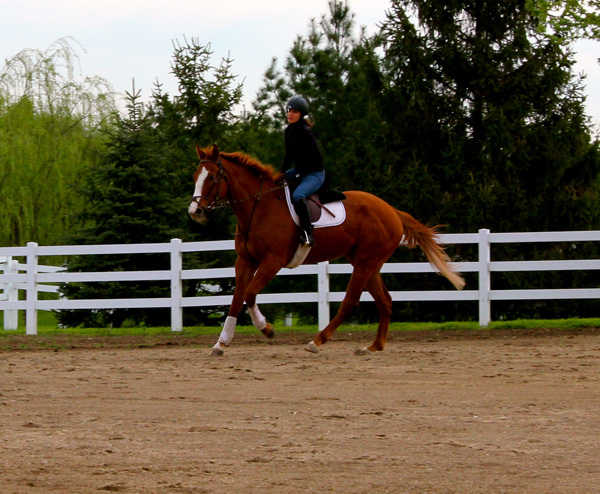 Working at the Canter ©Edgar Paucar
I'll have a blog about our adventures at Equine Affaire next week, and I'll share some of the other events at this equestrian lover's paradise! Stay tuned!
---
About the Author: Raina Paucar is an adventure loving equestrian and female jockey. She likes to ride and compete in many disciplines, explore new places, read great books, gadget hoard, play games, take pictures and write. She currently exercises racehorses and works with her own off-the-track-Thoroughbred (OTTB). Her career in media focuses on equestrian lifestyle. You can add her to your Google+ circles, subscribe on Facebook and follow on Twitter.