Ranch Vacations for those with Dietary Restrictions
Just because you have a dietary restriction doesn't mean you have to sacrifice flavor! Check out these ranches that are sure to have delicious eats for everyone.
by Jocelyn Pierce
Traveling with dietary limitations can at times be frustrating, but now more than ever it is common to have a variety of choices when it comes to food. From gluten-free and dairy-free to vegan and vegetarian diets, hosts want all guests to be happy and have plenty to eat. These four ranches ensure those with dietary limitations are accommodated and do so with plenty of options and diligent execution.
The Ranch at Rock Creek in Montana makes the needs of guests with allergies and dietary restrictions a top priority. All meals are tailored to dietary preferences at the multiple dining venues throughout the ranch and the menu is changed on a daily basis to provide guests with a memorable dining experience.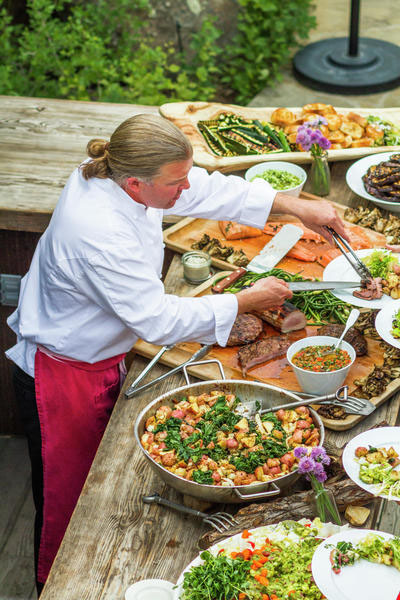 Chef Joshua Drage notes the importance of the personal component of a dietary limitation. "Dietary restrictions are a lifestyle and something we take seriously," said Drage. "I really want to make sure the first meal is perfect. This helps someone who may be worried about his or her dietary restriction. Once they see that we take it seriously, they can relax and enjoy their vacation."
By using regionally and locally sourced organic ingredients and building menus that focus on the supporting parts of the dish, Chef Drage is able to stay away from a menu that emphasizes just one component. The dishes are balanced, not overly gluten heavy, or meat heavy, or dairy heavy.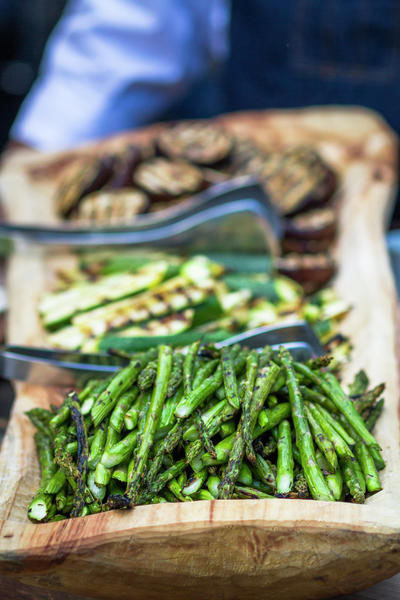 Chef Drage wants those with a dietary restriction to feel included and have the same experiences as their friends and family do.
"Its really all about the experience," said Drage. "We think of it as more of offerings instead of menus."
The Ranch at Rock Creek also has several homes with full kitchens and canvas cabins with kitchenettes as an option. All accommodations have mini-refrigerators that are stocked daily and guests can use them if they need to bring food or medication.
Red Horse Mountain Ranch
Red Horse Mountain Ranch in Idaho brings out the flavors and freshness of the West with plenty of options for all. This ranch accepts special meal requests and dietary concerns for both adults and children alike. Vegan, gluten-free, or any other food requirement can be accommodated.
All entrees, appetizers, salads are made fresh daily and are made with seasonal, regional produce whenever possible. The chefs talk to guests to find out specifically what they like. "A vegetarian may not like quinoa, or beans, or mushrooms," said Chef Lauren Hammons. "Our staff wants to make sure they are getting something special that they enjoy eating."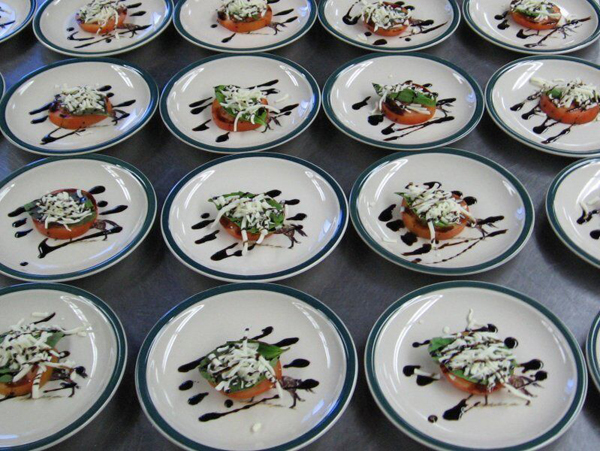 The staff always treats those that request gluten free meals as an allergy and are very careful about cross contamination.
"We have a good selection of gluten-free flours here and everything is made in house," said Hammons. "We make fresh, gluten free breads and pastries daily which is a special treat for guests. Even our non gluten-free guests enjoy it and it gives them a chance to try something new."
Guests are encouraged to fill out the allergy and food preference portions of their activity form prior to arrival so chefs and kitchen staff can be adequately prepared.
The Home Ranch is a Relais & Chateaux dude ranch in Colorado and offers gourmet dishes from Chef Clyde Nelson whose cuisine has been celebrated in Bon Appetit, Food & Wine, Gourmet, Travel and Leisure, and Conde Nast Traveler, among others.
Using fresh, seasonal ingredients, The Home Ranch's kitchen caters to guests with special dietary needs and talks with guests prior to their arrival to go over any dietary concerns. Their chefs can easily accommodate all restrictions but like to know beforehand so they can adequately plan and prepare their menu, which changes on a daily basis.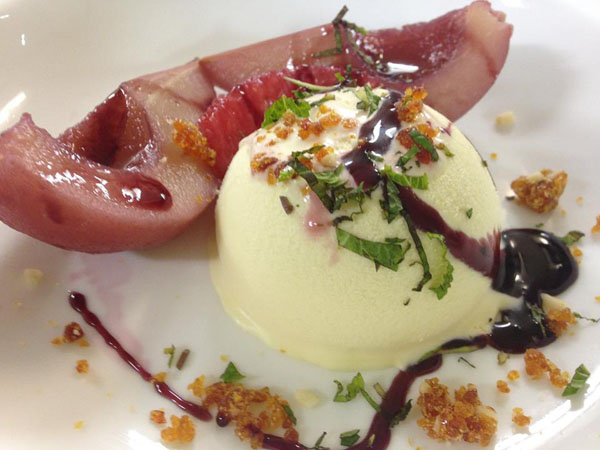 Even the pastry chefs are well versed in preparing vegan and gluten-free, so no one has to worry about missing out on dessert.
The Resort at Paws Up in Montana is vegan and vegetarian friendly, and can cater to any special dietary requests. With a focus on the culinary aspect, Paws Up offers fine dining and casual dining that focuses on fresh meats, produce, and ingredients. Paws Up has two main restaurants as well as nightly outdoor chuckwagon barbeques by the river.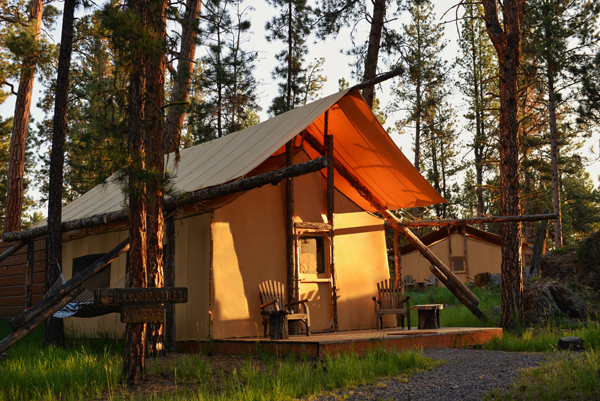 "In today's world, chefs at luxury resorts have to be open to adapting menus and being creative within the confines of each guests needs," said Executive Chef, Ben Jones. "Here at The Resort at Paws Up, as the chef, I have the ability to plan special meals with guests months in advance if needed."
The resort also has 28 luxury homes with kitchens should guests which to prepare their own food.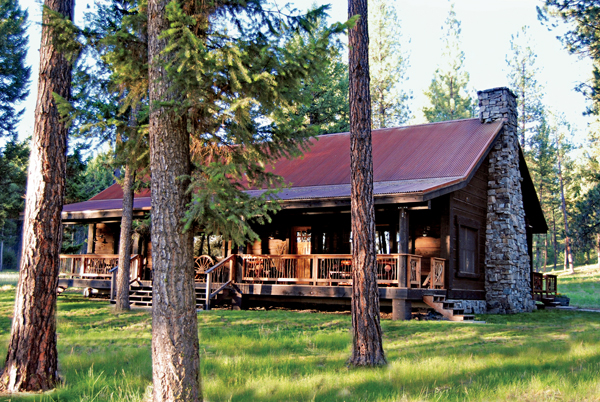 See examples of the breakfast, lunch, and dinner menus at the Resort at Paws Up.
Learn more about ranch vacations in the Equitrekking Vacation Guide, Top20Ranches and check out discounts to get you there on Equitrekking Travel Deals.