Ranch Vacation Packing List- Printer Friendly
Don't forget these items for your dude ranch vacation. Click here to download a pdf for a more condensed, printer-friendly version of the dude ranch packing list.
After taking ranch vacations in Alberta, Hawaii, Arizona, California, Wyoming, Colorado and beyond, I've become an expert on what to pack for your dude ranch adventure. Below are some recommended items for your dude ranch holiday.
Always ask the ranch where you're traveling ahead of time what you should bring. They'll have some specific suggestions based on their area and climate. They also may have items that you can borrow, like chaps and raingear, which helps lighten your suitcase!
For a more "visual" experience, watch my ranch vacation packing tips video.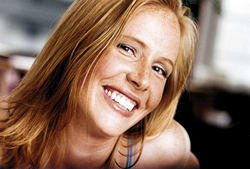 Dude Ranch Packing List
- Riding Boots- For a ranch vacation, I like a well worn pair of cowboy boots, but if you're hitting a multi-sport guest ranch, you might opt for something that you can use for hiking and riding-- a type of all terrain boot. If you are bringing or buying cowboy boots, make sure to get long enough socks to wear with them and break them in before your ranch week.
If you don't own boots made specifically for riding, boots with a hard sole and about a 1 to 1.5 inch heel will work. You don't want anything to chunky. The heel is there for safety, so your foot doesn't slip through the stirrups and get caught.
Beware of riding in tennis shoes, as these can easily slide through the stirrup. Whatever kind of boots you bring, make sure to break them in and that they fit comfortably before you take off on your riding adventure. If you don't have anything like this or need something for your kids, ask the ranch ahead of time, as they may have boots available.
- Cowboy Hat- Total personal preference. I'm a fan of the cowboy hat and have several in my collection. Even if you're not riding in it, a cowboy hat can be a fun, ranch accessory, especially if there's Western dancing, a trip to a nearby rodeo or an evening event. If you're near a Western town, check out a recommended shop and purchase one as a trip souvenir. Cowboy hats range in price from the $30 straw variety to the triple digits and more for custom beaver fur hats. If you're wearing a cowboy hat for riding, consider getting stampede straps, so it stays on securely.
- Riding Helmet- A must for kids and recommended for adults too, riding helmets have come along way technologically in the past few years. No longer can you only purchase the traditional velvet hunt cap. Have fun showing off your personality by choosing from a variety of colors and styles. Be practical if you're traveling somewhere warm and look for a lightweight, breathable helmet with a ventilation system.
- Pants- If you're riding in jeans, look for a pair that has some stretch. Riding is an active endeavor, and you'll need your jeans to give a bit as you climb in and out of the saddle. Try to find jeans with a flat inseam (the seam that runs down the inside of the leg), so that you don't get a rub. If you own riding tights or traditional breeches and feel more comfortable in those, then wear them. It's most important that your clothing is comfortable and fits you well.
- Riding Gloves– I personally always pack riding gloves. They aren't necessary, but nice to have along with you. If you've even been on a horse that likes to eat along the trails, you know that riding gloves can come in handy. For long days in the saddle, wear gloves or bring some with you in your daypack, pocket or saddlebag. Gloves help you grip the reins and protect your hands from the sun and elements.
- Layers and Rain Gear- For cooler weather rides, layers of fleece or wool will keep you cozy. I like to wear fleece jackets that zip or button, so that I can shed them quickly during the day and then also put them back on easily. Ask the ranch about the weather to determine if you'll want to have along rain gear too.
- Dressing Up- There are all types of ranch vacations, including ranches that specialize in upscale accommodations and cuisine with evening plans that may call for some nicer duds. Ask the ranch in advance about attire for evening meals or other special occasions.
- Sunscreen, sunglasses and lip balm– I recommend sweat proof sunscreen and lip balm or moisturizer with SPF.
- Swimsuit/ Workout Gear- Check out what amenities are available at the ranch. Some ranches have pools, saunas and hot tubs, and after riding, you might want to take a dip. I find that horse riding is enough exercise for me, but if your ranch has a gym and you want to workout, bring along your running shoes.
- Personal Care Products, sports bras and Medications - Pack any medicines, contact lenses or solutions, prescriptions or specialty items that you need or might need. It might not be easy to run to the drug store or pharmacy on your ranch vacation. You're traveling to get away from civilization, right?
- Extra bags- I usually stuff a few extra plastic bags in my suitcase for separating dirty laundry, muddy shoes and more from my other clothes. Also, if you are packing shampoo, liquid soap or anything like that, you might want to zip it in a zip lock in case it decides to explode on your flight. If you're planning on bringing back more from your trip than you left with, consider packing an extra bag in your suitcase.
- Insect repellant- Depending on where you are going, you'll want to consider bringing this along.
- Camera - You'll want to bring your camera so that you can capture the beautiful views and fun times in the saddle.
- Book - Some folks like to relax on their porch and read a good book. Consider bringing reading material, especially if you are visiting a traditional ranch without Internet or television.
Pack as lightly and smartly as you can. Ask in advance if you ranch has laundry facilities and the cost. Depending on how long you are staying, this can come in handy. Keep it simple and practical, so you can enjoy your time on the trails.

Click here to download a pdf for a printer friendly version of the dude ranch packing list.
Get more equestrian vacation packing tips from Darley's Sample Packing List. Learn more about horseback riding vacations at ranches across the United States and around the world in Equitrekking.com's Vacation Guide, Top20Ranches.com and on EquitrekkingTravel.com, which features exceptional equestrian vacations.