Ranch Recipe- S'mores Cookies from Vista Verde Guest Ranch
Love S'mores, but don't have a campfire? Check out this great ranch recipe from Vista Verde Guest Ranch for S'mores that you can make at home!
Nothing says summertime like S'mores. This summer guests at Vista Verde Guest Ranch, a luxury ranch in Steamboat Springs, Colorado, have been enjoying a new culinary creation that takes the traditional s'mores concept and turns it into a cookie. So, if you don't have access to an open campfire and long sticks, but do have an oven, try out this recipe. Enjoy!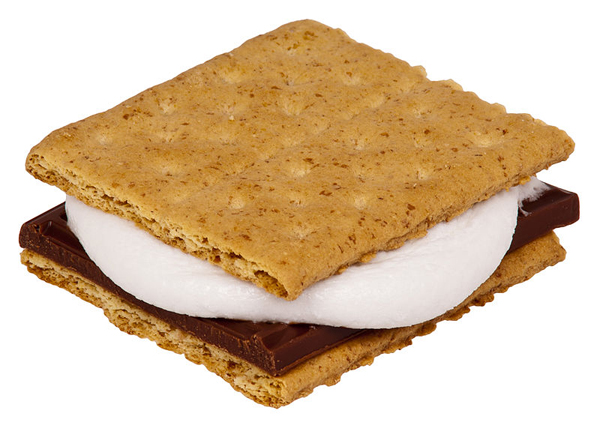 Traditional s'more-- a campfire treat!
S'mores Cookies Ranch Recipe
makes 2 dozen cookies
Ingredients:
3 cups whole wheat flour
1 ½ cups brown sugar
¾ tsp salt
½ tsp baking soda
2 eggs
½ cup buttermilk
1 tsp molasses
1 ½ tsp vanilla extract
4 ounces butter, melted and cooled slightly
1 ½ cups chocolate chips
1 cup, mini marshmallows, left out to stale for 24 hours

Method:
Preheat the oven to 350 degrees F.
In a large bowl, combine the dry ingredients and set aside.
In a separate bowl add the buttermilk, molasses, vanilla extract and melted butter.
Combine the dry ingredients into the wet, when thoroughly mixed (but not over mixed) add the chocolate and marshmallows and mix until just combined.
Drop by tablespoons on a baking sheet lined with parchment paper. Bake on middle rack in the oven for 5 minutes, rotate the pan and finish baking for an additional 5 minutes. Remove from the oven and cool. Enjoy!

Learn more about Vista Verde Guest Ranch on their Vista Verde's website. Check out their page in the Equitrekking Vacation Guide to great dude ranches, guest ranches and horseback riding vacation escapes.