Ranch Horses in the Snow- Photo Journey
It's that time of the year when there is the opportunity to horseback ride in the snow or head out in a horse drawn sleigh in various parts of the USA. To inspire you to put on those layers and get outdoors, here are some beautiful photos of ranch horses enjoying the snow.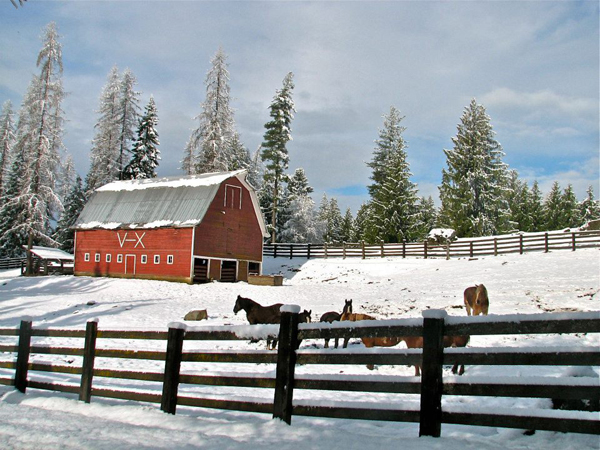 An idyllic barn scene at Western Pleasure Guest Ranch, a fourth generation cattle ranch that has been operating on the same land since 1940 in Sandpoint, Idaho, just a few miles from Schweitzer Ski Resort.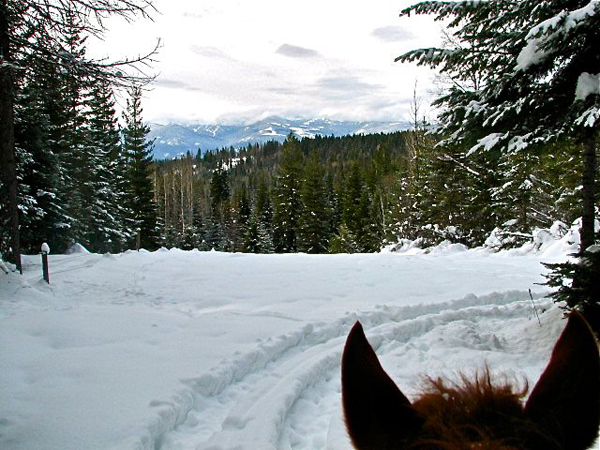 Idaho views are best seen between the ears! Western Pleasure Guest Ranch offers lots of cold weather activities to enjoy, including horse drawn sleigh rides. The ranch rests on 1100 acres in North Idaho and is adjacent to thousands of acres of land with stunning views of the Selkirk and Cabinet Mountains.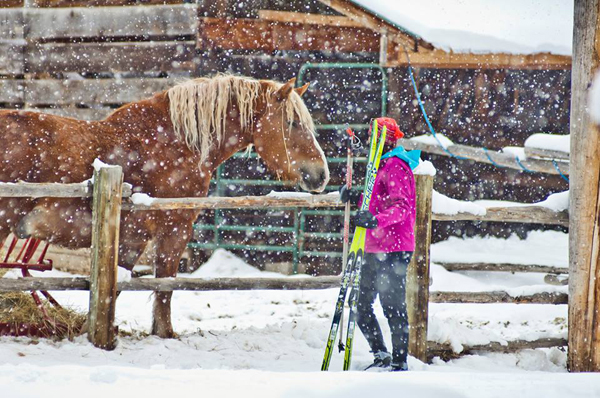 Someone wants to come out and play at Lone Mountain Guest Ranch in the Greater Yellowstone Ecosystem in Montana. Winter at this guest ranch offers the chance for travelers to ride in horse drawn sleighs to the remote North Fork cabin, where dinner is cooked on an old fashioned wood-fired cook stove.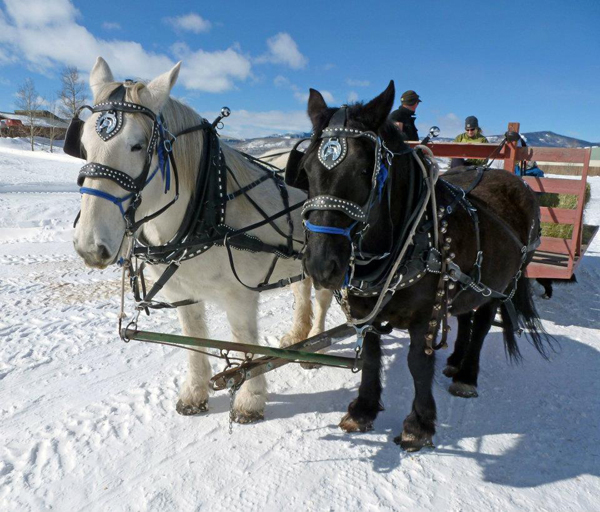 The team at Home Ranch in Colorado, which offers winter horseback riding and the opportunity to ride in a horse drawn sleigh to help feed the ranch herd of over 100 horses.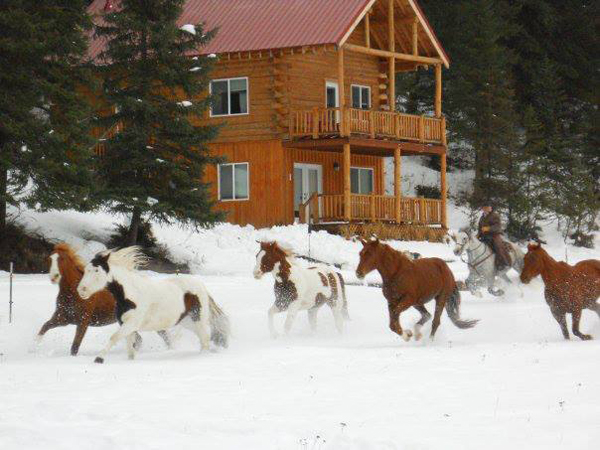 Horses in the snow at Bar W Guest Ranch in Whitefish, Montana, which offers winter horseback riding on over 3000 acres of trails surrounding the ranch. Bar W also has an indoor arena for those who want to horse around indoors.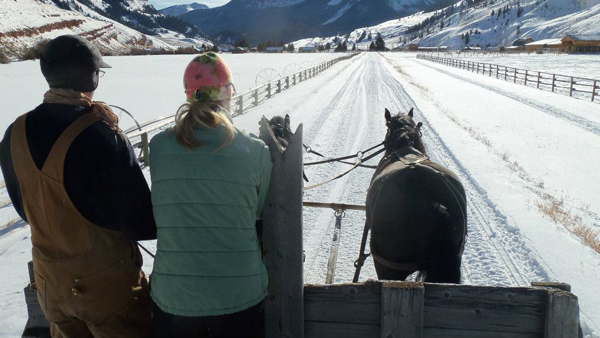 Driving the team home at Red Rock Ranch just outside of Jackson Hole and Grand Teton National Park in Wyoming. Though only open to guests in the summer, the owners of this longtime dude ranch work year-round on various projects.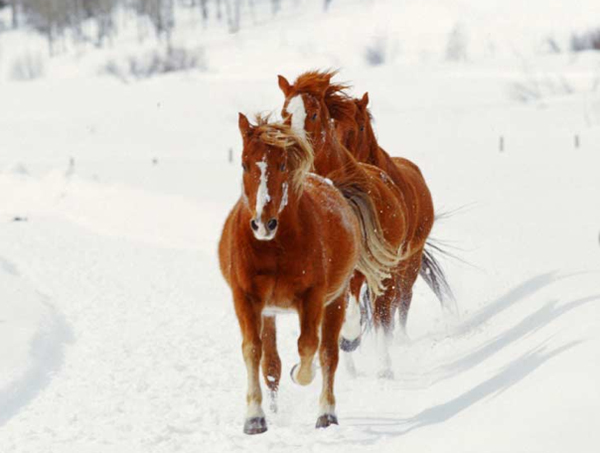 Horses on a snowy trail at Vista Verde Ranch, a luxury guest ranch outside of Steamboat Springs in Colorado. This horsey ranch offers a variety of year-round riding adventures and the unique Driving Clinic, where guests can learn how to drive a team of Draft Horses from hitching them up to driving the wagon.
The above ranches are all members of the Dude Ranchers' Association and the Equitrekking Vacation Guide, resources where you can search for more great ranch vacations!
Check out even more great ranches at Top20Ranches.com. For upcoming travel discounts on great ranch and horseback riding vacations check out Equitrekking Travel Deals.