Poncho the Wonder Donkey at The Home Ranch
The Home Ranch boasts its own special mascot, Poncho the donkey.
By Molly Murphy
Every great team has a great mascot behind it, and at The Home Ranch in Clark, Colorado, we're no different. What our mascot lacks in physical stature, he certainly makes up for in charm and character, as he spends his days entertaining guests and employees alike with his antics. "Poncho" may be a tiny donkey of an advanced age, but he manages to hold his own in a herd of over 100 full-sized horses, measuring past only Goliath, our Miniature Horse.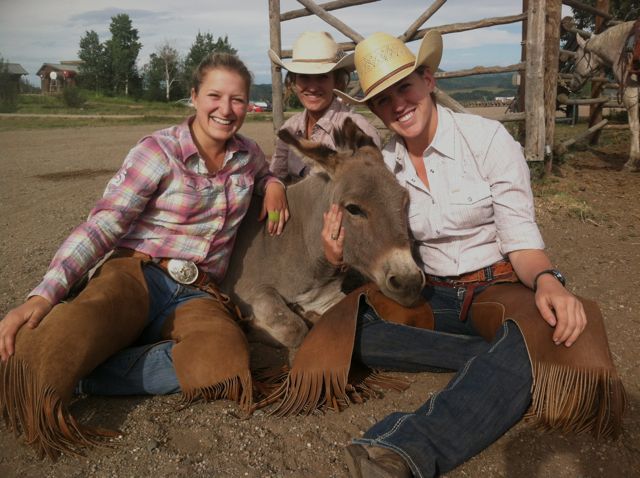 Poncho's day starts just as early as any other first-string guest horses, as he is rounded up at the early morning wrangle and brought in with the rest of the herd. Though he usually trails behind the others, preferring to go at his own pace, he is often accompanied by his three equine sidekicks–– Fuzzy, Max, and Cash.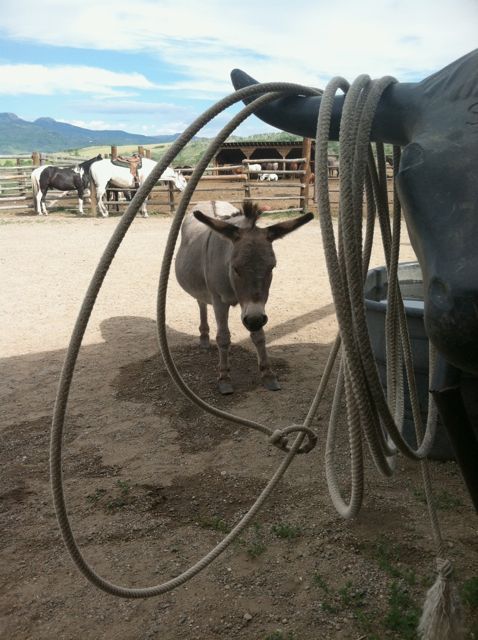 While the rest of the herd has to stay in the dry lot during the workday, Poncho chooses to use his "donkey door", a panel in the fencing that is missing the lowest rail, to come out into the barnyard to spend his day socializing. He can often be seen keeping the wrangler horses company in the shade of the barn, nosing guests for a good ear rub, or hunkering down directly in the center of the yard for a nap, curled up like a dog.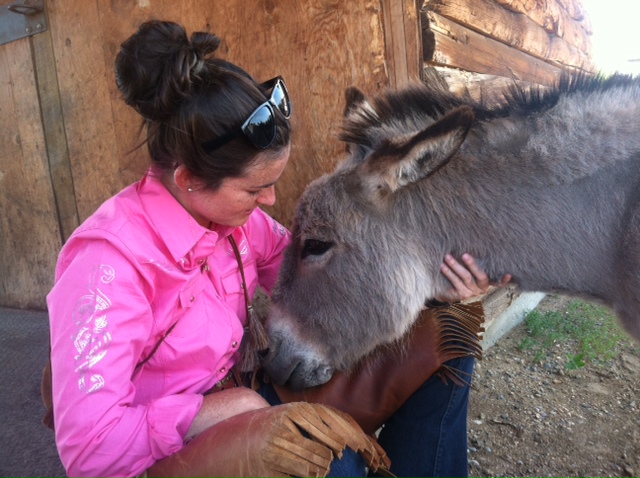 Though Poncho is not used as a riding or pack animal, his friendly personality and adorable face make him a favorite for returning guests year after year. If you happen to stop by Home Ranch, make sure you save a few minutes to stop and give our favorite donkey a good scratch behind the ears.

About the Author: Molly Murphy is a college student at KSU studying Creative Writing and an English rider. For her dude ranch blog on Equitrekking.com, she writes about her adventures as a wrangler at The Home Ranch, a Colorado dude ranch that has been welcoming guests since 1980. Visit The Home Ranch and other great dude ranches in Equitrekking Vacation Guide and visit The Home Ranch's website.