Play Cowboy on this Century Old Working Cattle Ranch in New Mexico
78,000 acres of wild high country, 3000 head of yearling steers and just four guests! Can you handle playing cowboy here? Learn about N Bar Ranch in New Mexico and get swept away with these dreamy Western photos.
If you want a working ranch vacation where you can really get involved in daily ranch life, check out N Bar Ranch, located in a scenic valley surrounded by the 3 million acre Gila National Forest in New Mexico. Guests can bring their own horse or ride one of the ranch's mounts to help wrangle cattle through verdant ponderosa pine forests, deep canyons, pristine alpine meadows and endless rolling grasslands. Some call this ranch cowboy heaven, and it's true, you'll actually ride beside true cowboys here in heavenly open spaces.
Check out the photos below and see what it's like to saddle up at N Bar Ranch.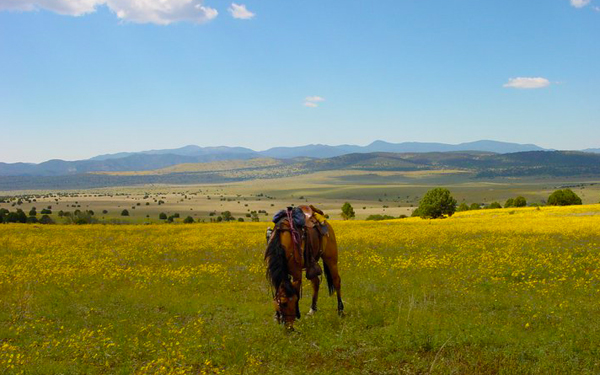 Looking S.W. across SS Basin into the Gila Wilderness, as a ranch horses grazes. Many of N Bar Ranch's horses were born on the ranch and are bred to work cattle.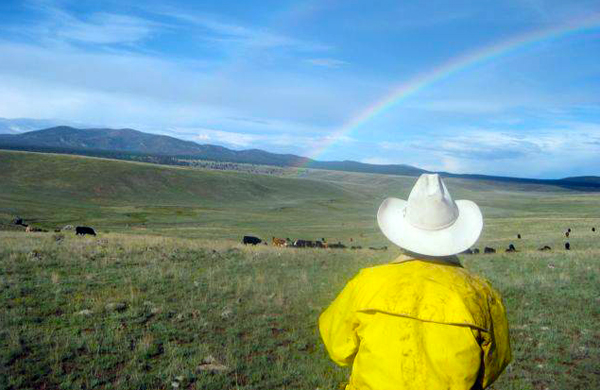 What you'll be doing when you visit this working ranch, depends on the timing. There are spring, summer and fall cattle gathers, as well as special riding weeks, a women-only week, ranch horsemanship and more.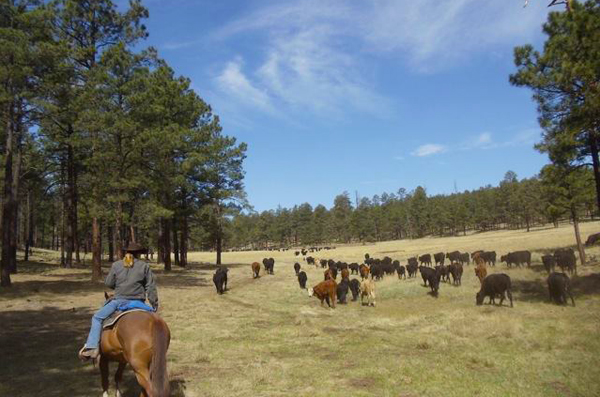 Wrangling cattle at N Bar Ranch is the real deal. Guests need to be intermediate level riders to participate. The ranch does not offer a nose-to-tail riding program.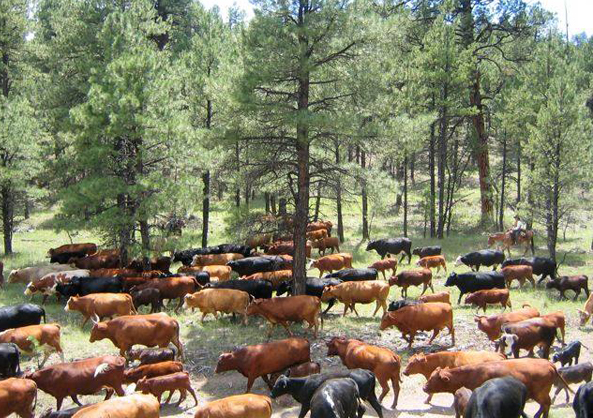 Pushing cattle through the trees in Quaking Aspen Canyon. Moving cattle through varied terrain can be challenging!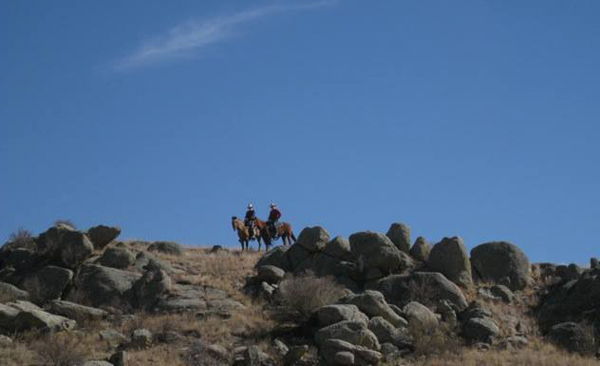 You'll likely spot some wildlife while riding around the N Bar Ranch and the surrounding Gila. The area is one of the premier elk habitats in the United States.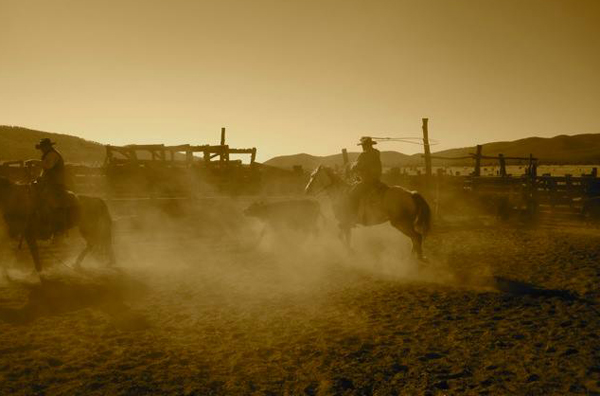 During the spring, cattle arrive and need to be branded before being moved out to pasture.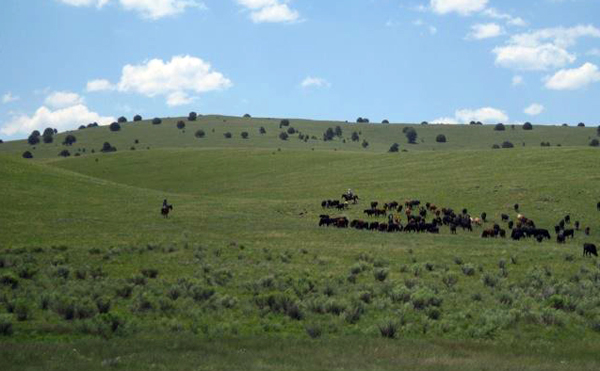 At N Bar Ranch, the approximately 3000 yearlings stay in one of six pastures for a month. Cowboys and guests gather and move them to the next pasture from May through October, so there's always something to do.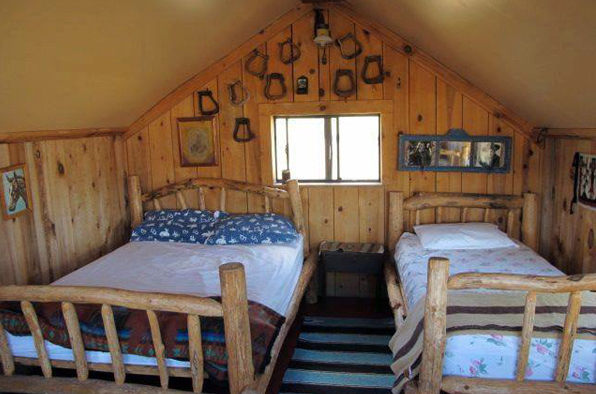 In the spring and fall, guests stay in comfortable ranch cabins. Keep in mind, you're off the grid at this ranch. There's no electricity and no mobile phone reception, meaning you will truly be stepping back in time in nature and getting away from your daily life.
Learn more about working ranches in the Equitrekking Vacation Guide, an online, searchable guidebook to great dude ranches, guest ranches, cattle drives and global riding holidays.