Our Favorite Summer Ranch Vacation Photos
Summer is prime dude ranch season in states like Colorado, Wyoming, Montana and beyond. We checked in with ranches in these states to bring you some of the best shots from summer. If you got out to ride this summer or perhaps you didn't, these photos should bring a smile to your face. USA ranches are such a treasure, holding tight to Western heritage, horse traditions and making for the ultimate summer riding experience.
Which of these is your favorite? What's on your dream ranch vacation riding list?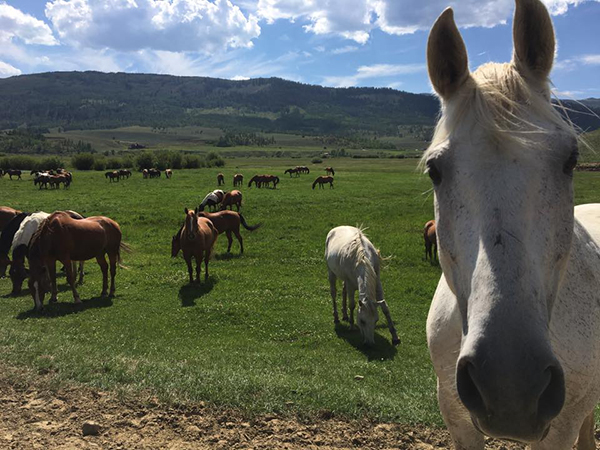 Ranch horse photobomb! This horse at C Lazy U Guest Ranch in Granby, Colorado, which has been welcoming guests since 1919, did not want to be left out.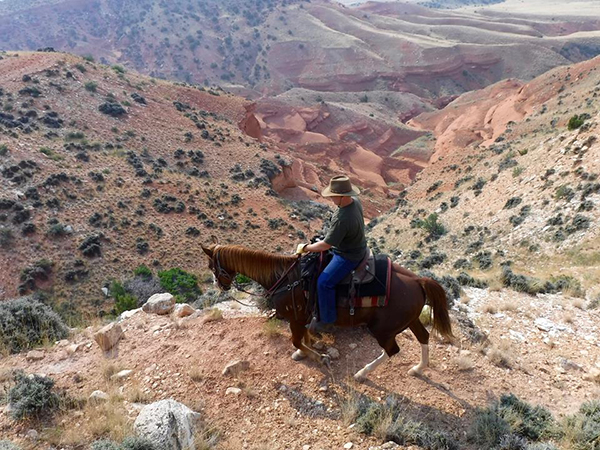 A summer ranch vacation is all about trying something new, including new riding challenges, which is why we love this summer riding photo from The Hideout Lodge & Guest Ranch in Wyoming. Talk about testing your limits and perhaps your fear of heights! What a view!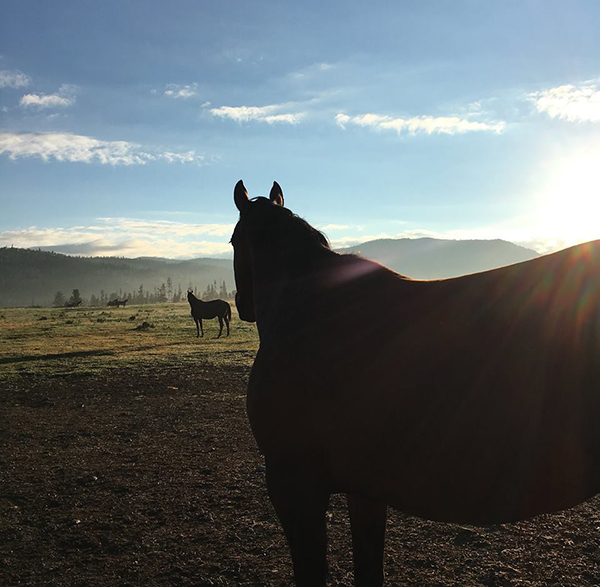 There's nothing like a summer sunrise and this is our favorite from Vista Verde Ranch just north of Steamboat Springs in the Colorado Rockies.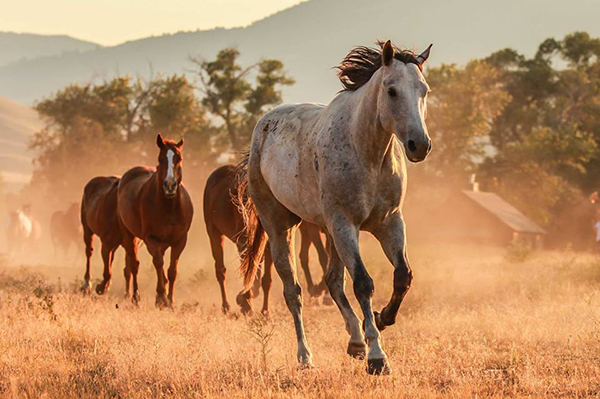 Summer is all about freedom, which is why we love, love, love this photo from the morning round-up at Mountain Sky Guest Ranch, a luxury ranch resort that opened as a dude ranch in 1929.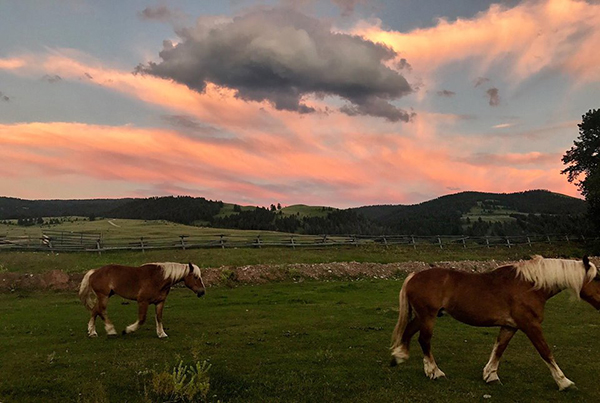 Summer is all about slowing down and savoring what life is really all about! This photo encapsulates that pace and taking the time to take in the sky and all the pretty horses at ranches like this one, The Ranch at Rock Creek in Montana.