New York City's Central Park Horse Show
With the city skyline as a backdrop, top equestrians compete in the disciplines of show jumping, dressage, and hunters at this unique venue in Central Park.
The third annual Central Park Horse Show, taking place September 21-25, promises an exciting program of competition and performances amidst skyscrapers in the iconic park. Some of the highlights include an Arabian breed demonstration, the $50,000 Puissance, where riders will try to break the record high of 7'3" in a jump-off, the side-saddle high-jump, and Sunday's family day.
Photo courtesty Central Park Horse Show
Attendees will be able to watch top riders compete, including Olympic silver medalists Kent Farrington and McLain Ward, and Georgina Bloomberg, former New York City mayor Michael Bloomberg's daughter. Olympic gold medalist Charlotte Dujardin will perform a freestyle demonstration with her two-time Olympic partner, Valegro, and the bronze medal winning U.S. Olympic Dressage Team will be honored.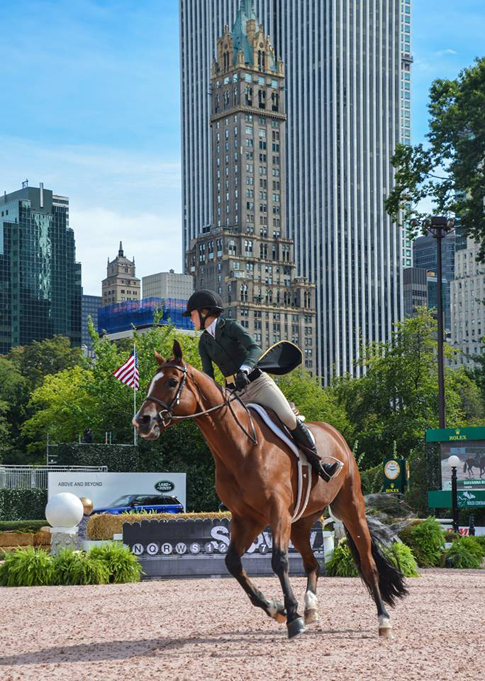 Photo courtesty Central Park Horse Show
Below is the full schedule for the multi-day event.
Wednesday, September 21
The 2nd Annual Arabian U.S. Open will kick off the Central Park Horse Show, and will showcase the Arabian breed, using horses that have earned National, Reserve National and Top Ten honors at the Canadian National and U.S. National Championship shows. A mix of halter and performance classes will take place, including mounted native costume, hunter pleasure, country English pleasure, Western pleasure, and more.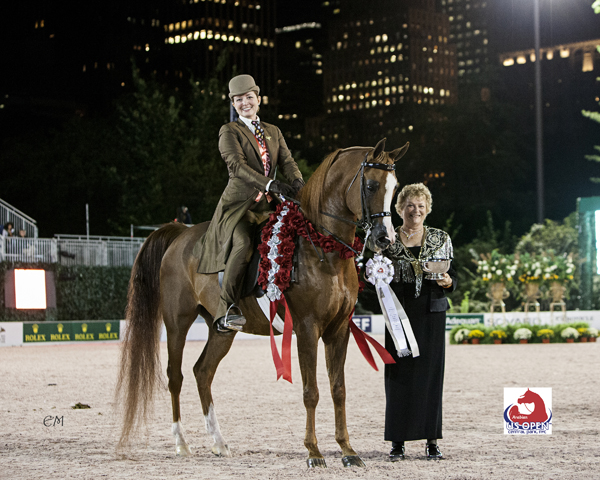 Photo courtesty Arabian Horse Association
Thursday, September 22
Thursday will focus on show jumping, with the Under 25 Grand Prix competition kicking off the evening at 6:30 PM, followed by the $40,000 FEI Speed Class and the exciting $50,000 Puissance high-jump competition.
Friday, September 23
Friday starts off with dressage, beginning at 1:30 PM with the U.S. Open CDI Dressage Grand Prix. Later in the evening the Junior/Amateur 1.20m Class at 6:30 PM will take place, followed but the U.S. Open $216,000 Grand Prix CSI***. In addition to competition, the bronze medal-winning U.S. Olympic Dressage Team will be honored in a ceremony to celebrate their accomplishment in Rio de Janeiro.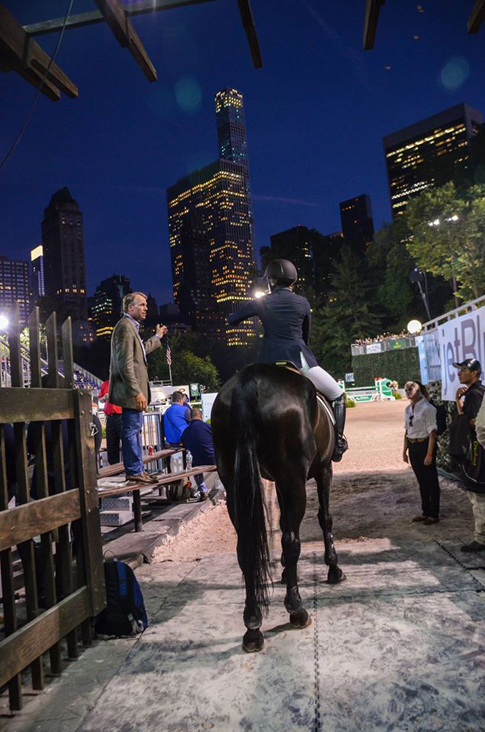 Photo courtesty Central Park Horse Show
Saturday, September 24
The day begins at 1:30 PM, with U.S. Open $50,000 Hunters Duchossois Cup followed by the $1,000 Small/Medium Pony Hunter Class and the 2,500 Junior/Amateur and professional classes. The evening event begins at 6:30 PM with the U.S. Open $75,000 CDI dressage freestyle. Two-time Olympic gold medalists Charlotte Dujardin and Valegro will preform a sure to be unforgettable freestyle demonstration as well.
Sunday, September 25
Sunday is family day, which has free general admission and includes pony rides, face painting, Arabian horse presentations, equestrian demonstrations, and more. Gates open at 12:00 PM.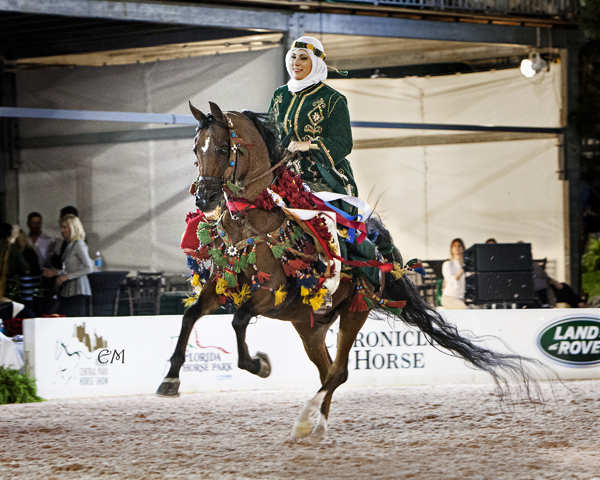 Photo courtesty Arabian Horse Association
How to Go
For more information and ticketing options visit the Central Park Horse Show website. A portion of ticket sales will benefit a lengthy list of New York and equestrian-based charities.
There are several ways to enter Central Park and arrive at Wollman Rink, but two of the easiest routes are the 60th Street and 5th Avenue entrance, especially for cabs. If walking, the second best entrance is 6th Ave., and Central Park South.
If you are making a weekend of it, and are looking for more fun horsey things to do in the Big Apple, check out places where you can ride horses in Central Park as well as other equestrian adventures and attractions.