New Year's Dude Ranch and Horseback Riding Vacations
Looking to do something different to ring in the New Year? Get out of the city and experience the Western, the exotic and the fun traditions at ranches and horseback riding destinations that offer celebrations on New Year's Eve.
From Mexico to Colorado and Israel to Arizona, we've compiled some interesting and enticing getaways for a memorable New Year's celebration. These dude ranch and riding vacation owners have organized special experiences for New Year's Eve, so you can enjoy the cultural traditions of each area and go horseback riding, too.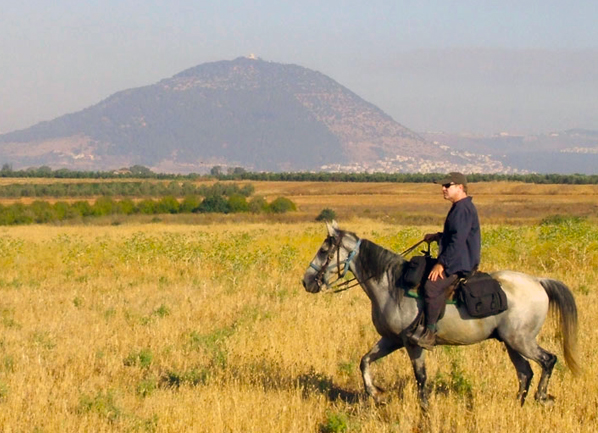 Riding at Mt. Tabor in Israel with Sirin Riders, who is offering a special trip over New Year's.
#1 New Year's Travel Pick–– Vista Verde Ranch, Colorado
Vista Verde Ranch, a luxury guest ranch in Clark, has a grand New Year's celebration. It starts with a wine pairing dinner for the adults, during which the kids and teens go down to the indoor arena for a mini-carnival type party, including pizza, games and more. Then the families meet up after dinner for a Cowboy New Years. Ranch staff clear out the furniture in the great room, decorate the place like it's going out of style and then host a barn dance with the families and staff. The ranch has fun activities going on over on the sidelines in between dancing and socializing.
In fine rancher style, early to bed and early to rise, Vista Verde Ranch rings in the New Year with the folks on the East Coast (so it's only 10pm Colorado time) with the one and only Vista Verde Boot Drop and firework show. Ending the night a bit early makes it doable for the kids and allows everyone to get some rest as they hit it hard with the outdoor adventures the very next morning. This year the ranch will hold the Vista Verde Ranch Arena Bowl on New Year's Day. Guests have been told to don grubby clothes for a game of touch football and some good times in the indoor arena. There are only two cabins remaining for New Years at the ranch!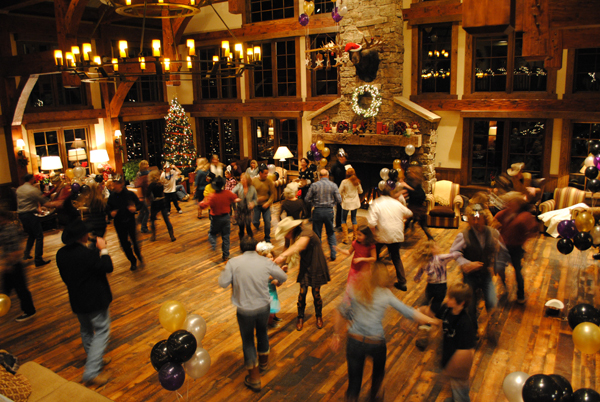 #2 New Year's Travel Pick–– Rancho Las Cascadas, Mexico
Add some Mexican flair to your New Year's Eve at this boutique Mexico guest ranch, which has only one room left. At Rancho Las Cascadas, guests enjoy a traditional Mexican New Year, including fireworks, a family dinner, sparkling wine, music, ringing bells and more. You'll experience unique traditions at this festive New Year ranch celebration. For example, lentils are spread around the door as a symbol of abundance, meant to drive anything bad from the previous year out of the home. The ranch also offers unlimited horseback riding–– not nose to tail–– on Mexico's open range on 500,000 acres and through beautiful countryside.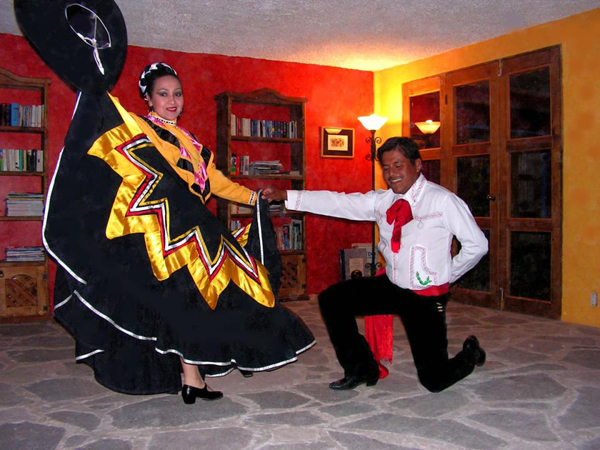 #3 New Year's Travel Pick–– C Lazy U Ranch, Colorado
At this Granby, Colorado guest ranch, which has been operating since 1919, guests ring in the New Year at a traditional western-swing dance or during a torch-lit ice skating or a moonlight cross-country ski tour. The midnight countdown includes a live band. The ranch also offers a variety of outdoor activities to enjoy the snow. C Lazy U has shuttles that will take you to Granby Ranch Ski Resort and Winter Park Ski Resorts. You can sled down the C Lazy U Luge or play hockey on the frozen pond. There is horseback riding in the morning and afternoon, and in the heated indoor arena, as well as a hot tub for soaking after time on the trails.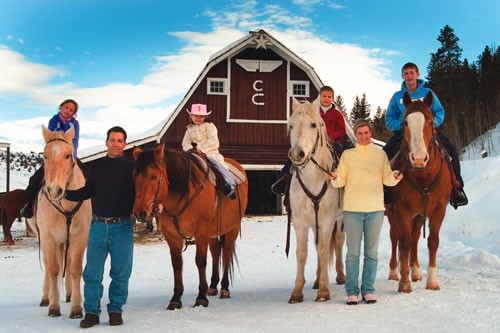 #4 New Year's Travel Pick–– Elkhorn Ranch, Arizona
Celebrating New Year's Eve at Elkhorn Ranch, fifty miles southwest of Tucson in the Sonoran Desert, is a family affair. Kids are welcomed to the ranch's special New Year's Eve party, where the piñata is always a hit for the little ones. The ranch also has a midday feast on New Years Day. Guests can play outdoors in the Arizona sun, horseback riding in the picturesque Baboquivari Mountains and the open Sonoran desert country of the Altar Valley.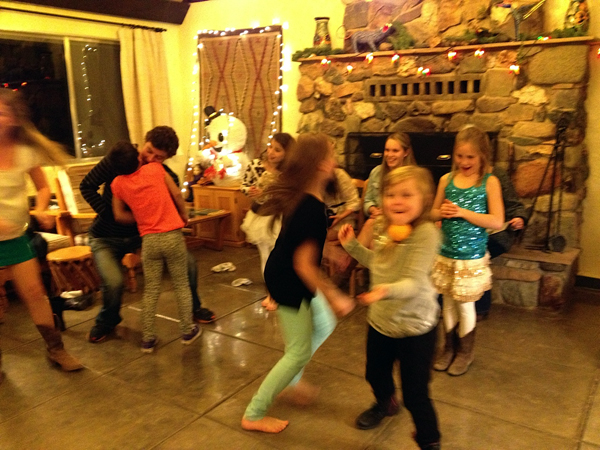 #5 New Year's Travel Pick–– Sundance Trail Guest Ranch, Colorado

Sundance Trail Guest Ranch in North Central Colorado offers a quirky December 31st New Year's Eve Murder Mystery Party. During the "all evening" affair, which starts with appetizers before dinner, guests untangle each others' half-truths, evasions and hijinks. The murder mystery game is solved prior to midnight and includes Champagne toast as 2014 commences. The New Year's extravaganza also includes a morning brunch and morning or early afternoon horseback ride.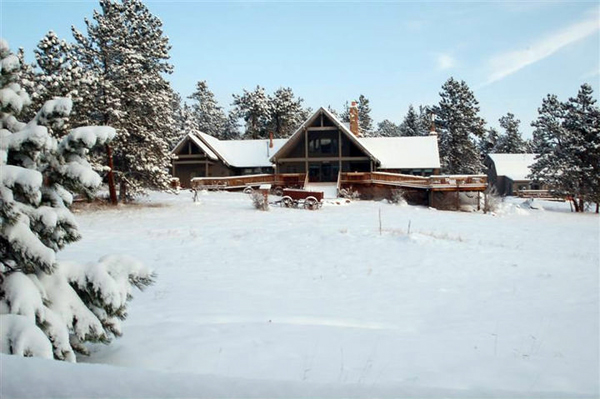 #6 New Year's Travel Pick–– Sirin Riders, Israel

Sirin Riders, which offers all-inclusive equestrian vacations on Quarter horses and Appaloosas in Israel, has a 9 day, 8 night horseback riding vacation departing December 28th, 2013. The Tour Israel horseback riding vacation starts at the north of Israel in Galilee and ends in the Judea Desert. It includes a special excursion to swim in the Dead Sea at the end of the ride. Guests stay in country lodges, get one night camping in the desert and one night in a hotel in Tel Aviv, making for a diverse New Years holiday vacation.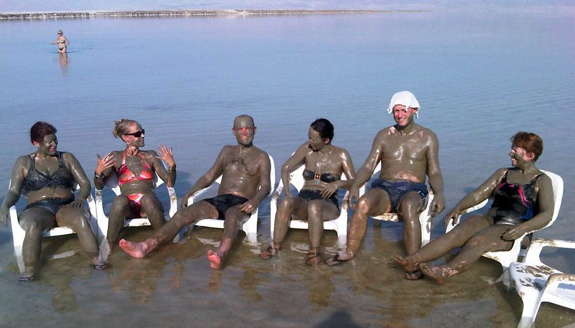 Check out more great ranches and horseback riding vacations for winter travel in the Equitrekking Vacation Guide and great ranches at Top20Ranches.com. For upcoming travel discounts, including on winter vacations, check out Equitrekking Travel Deals.