National Trails Day - Wyoming Trails Photo Montage
Get Inspired to Hits the Trails with these Horseback Riding Wyoming Photos
In honor of the National Trails Day, which is the first Saturday of every June, check out this photo montage from trail riding Wyoming's Shoshone National Forest and Bridger Teton National Forest and get ready to ride.
Bridger-Teton National Forest, Wyoming
This was my favorite view during our horse trek into the Bridger-Tetons, which we filmed for the Equitrekking Wyoming episode. We rode around a corner and there it was, a beautiful stream-lined meadow backed by tree covered mountains.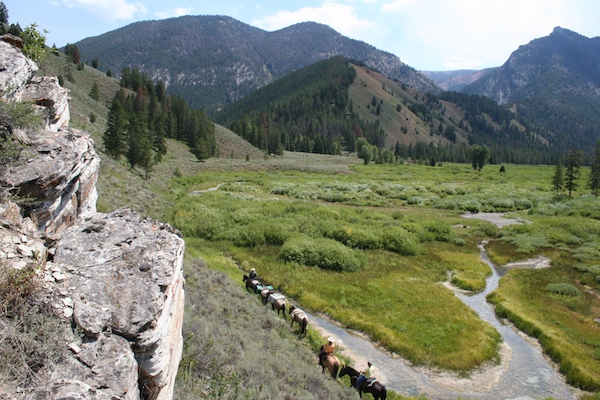 With over 3.4 million acres, an area about the size of the state of Connecticut, one of the best ways to conquer the vast Bridger-Teton National Forest is on a pack trip.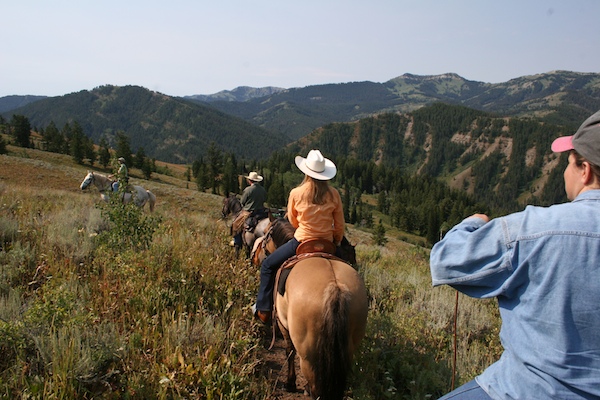 The Bridger-Teton National Forest is named after famous mountain man, trapper and explorer Jim Bridger, an imposing man whose stories of the natural wonders of the West were taken back East to skeptical audiences.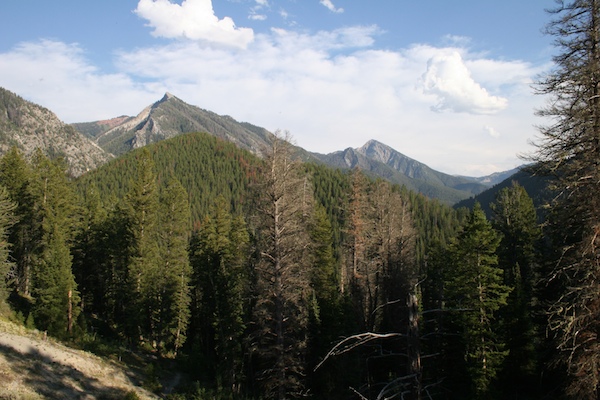 We rode through one valley that looked up to a large canyon in the distance. The valley had the remnants of a cabin left over from the original homesteaders who may have picked this spot for, among other things, its stellar views.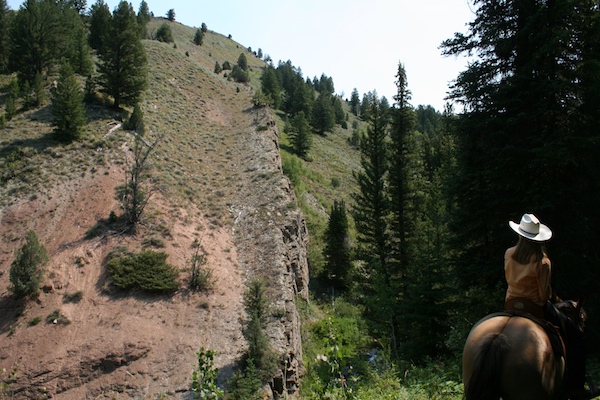 Information on horse riding in the Bridger-Teton National Forest.
Shoshone National Forest, Wyoming
The Shoshone National Forest is named for the Shoshone Indians who once used the area as a hunting ground. Other tribes, such as the Nez Perce, Northern Cheyenne, Sioux and Arapahoe also hunted and traveled here. The forest is vast, encompassing almost two and a half million acres with elevations ranging from 4600 feet to over 13,000.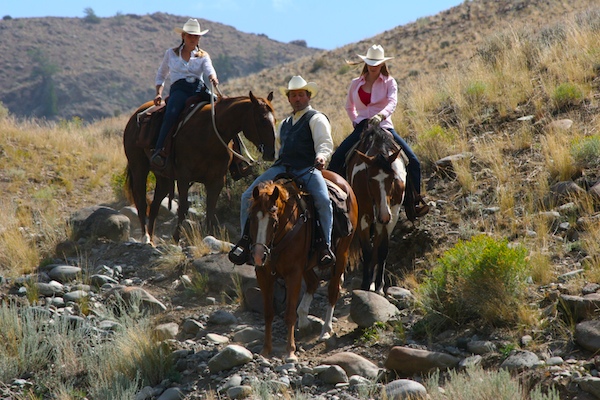 We crossed the North Fork of the Shoshone River, where there are ample opportunities to go fly fishing, and let your horse cool off on a long ride.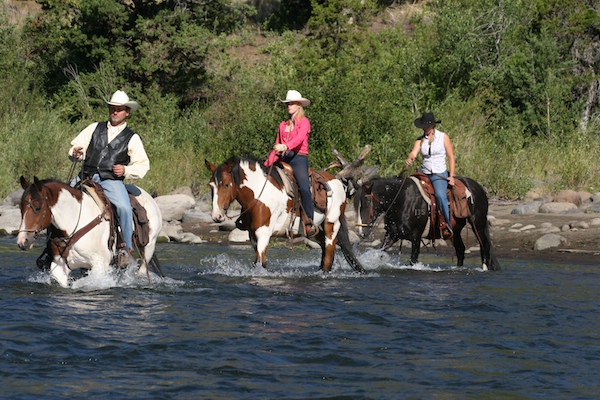 Can you see us in the below photo? Our cameraman was far away, as we climbed through rocky terrain to take in the views. Those afraid of riding on narrow trails that drop off into deep canyons may not appreciate this ride.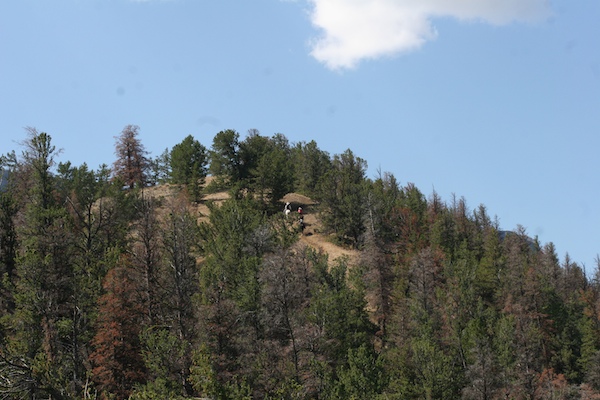 The presence of peoples and adventurers that traveled through these parts, such as John Colter, a member of the Lewis and Clark expedition, and Jim Bridger, a mountain man and trapper abounds.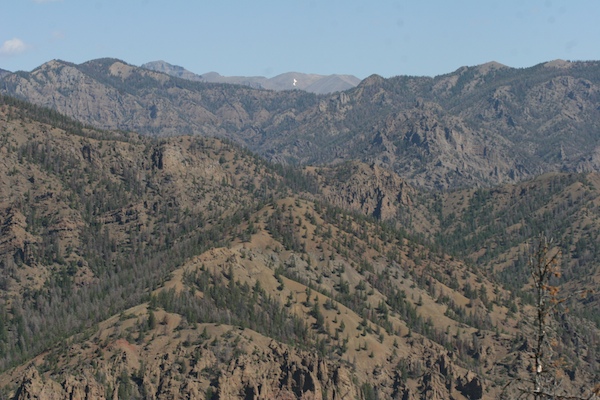 Learn more about horse trails in the Shoshone National Forest.
Learn more about trail riding vacations and ranches that offer horseback riding in the Equitrekking Vacation Guide.