Narrow Gauge Trails in Barron County, Wisconsin
A member of the Barron County Horse Trail Association shares a great place to horseback ride in Wisconsin in the Barron County Forest for the 50 State Trail Riding Project.
by Elaine Madison
Up until recently there was only a single recreation trail open for horseback riding in the Rice Lake, Wisconsin area. The Wild Rivers State Trail, a Rail to Trail Conversion trail, was open for bikes, ATVs, snowmobiles, walkers and horses. Horseback riders found the southern terminus of the trail in Rice Lake to be very busy with excited motorized users preparing to travel the 104 miles of trail into northern Wisconsin. Working with the Barron County Forestry Department, trail riders now can enjoy the Narrow Gauge Trails located just a short distance North of Rice Lake.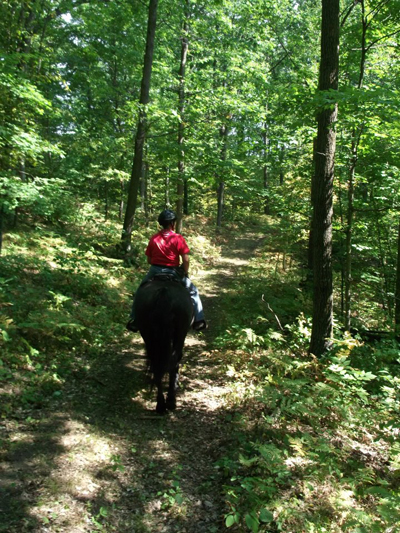 A group of trail riders formed an association known as the Barron County Horse Trails Association and then approached the county board in 2010 for permission to develop new and improve existing walking trails designed for hunters and walkers. These trails have been a hidden secret of the county's for many years and now they are being utilized by many more on horseback.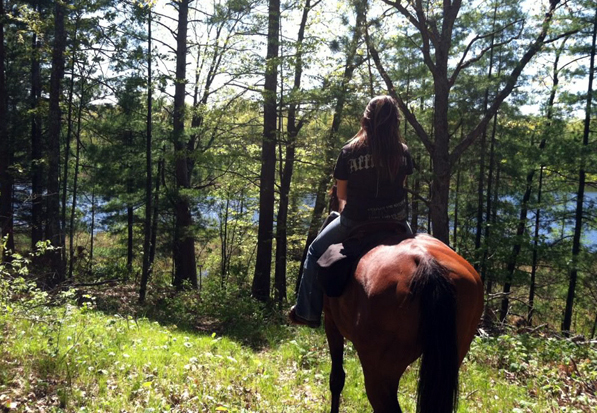 They wind through the woods on grass and logging trails, follow the East shore of Butternut lake and pass many nooks and cranny's where wildlife live and feed. If you are lucky, you may even catch a glimpse of a black bear wondering through.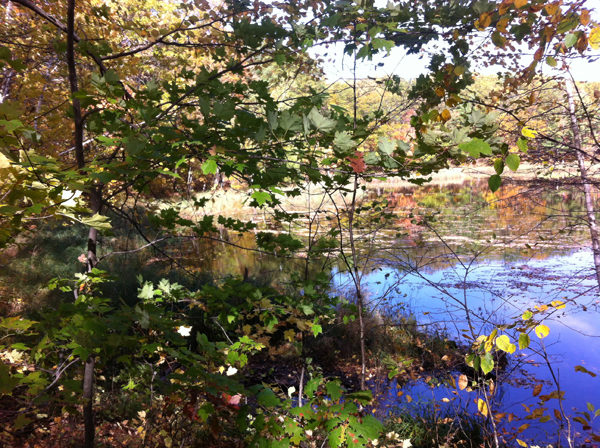 The camping area is primitive but always enough room for a roaring bonfire and the laughter of many friends.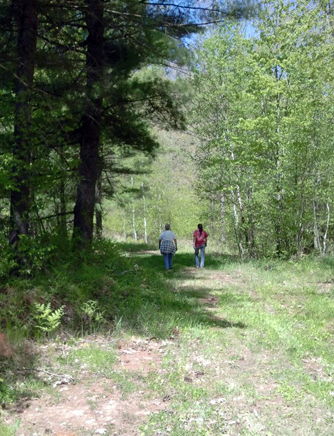 We welcome anyone to visit our little piece of heaven in Barron County. Please take a look at us at BCHTA.com