My Top Three Romantic Horse Riding Vacations: Hawaii
A photo tour of sunset horse riding on Maui- one of my top three great places for a romantic riding vacation.
You can't get much more romantic than a sunset horse ride in the West Maui Mountains. Maui is an island paradise that is one of the top honeymoon destinations for a reason. For horse lovers, there are a variety of ranches and stables where you can ride while on your vacation in Maui. My most romantic pick is the sunset ride.
#2 - Maui Sunset Ride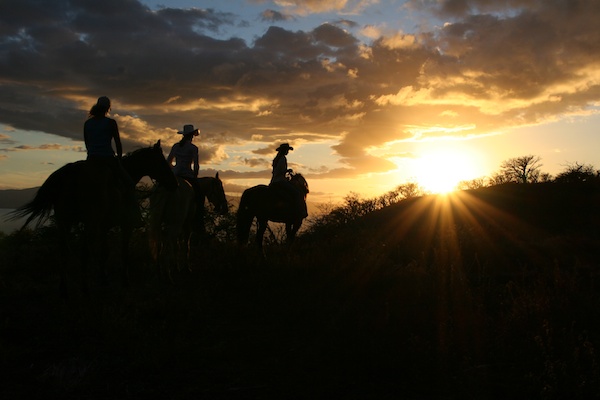 Overlook the Pacific Ocean as you climb to new heights on a two hour ride in the West Maui Mountains. On our ride, we sat on our mounts in silence as the sun set. Words couldn't desribe the beauty. Our horses were either really well trained or seemed to like the setting sun too, as they stood quietly as the sky lit up.

Ride through secluded forested trails not far from the resort town of Lahaina.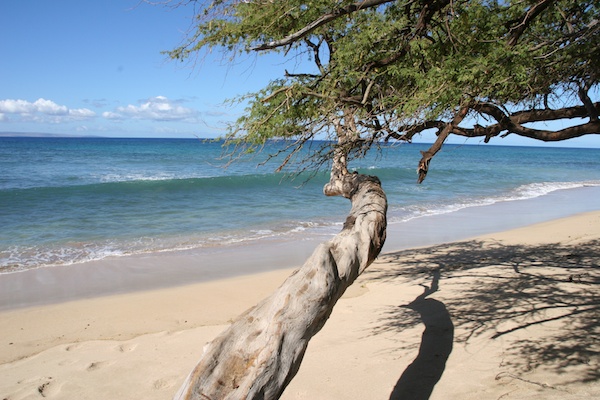 When not on horseback, Maui has a variety of beaches where you can stroll hand in hand and take a dip. For romantic adventure lovers, other Maui activities like zip lining and riding into Haleakala Volcano may be more your speed.

How you can go: The great thing about the sunset ride is that beginners or experienced riders can saddle up.
Take the Equitrekking Travel Maui Horseback RIding Vacation, which includes the West Maui Sunset Ride, as well as up to three other Maui diverse horse riding adventures. EquitrekkingTravel.com is the exclusive company to feature this Maui equestrian self-drive tour and make it easy for your group to have a riding vacation on Maui.
Don't want to spend too many hours in the saddle or just looking for a part-day ride while on Maui? Take this ride with Ironwood Ranch.